With the same basic idea as Arkanoid, Break my body is an arcade game about breaking blocks. Break my body does it a little differently though, as your objective is to destroy Cancer cells and not every single block.
Note: Key provided to our Steam Curator.
Developed by Agent Mega (Paper Dungeons, Miaou Moon), the game-play is actually pretty good. It has all the basics that made Arkanoid and all the spin-offs fun, while also still managing to at least do something a little unique.
You're breaking blocks as you expect to, but not all of them. You actually need to think a little more, as you don't want to be destroying all the healthy blocks. The problem is, the bad blocks tend to spread and so it can be a little bit of a race against time.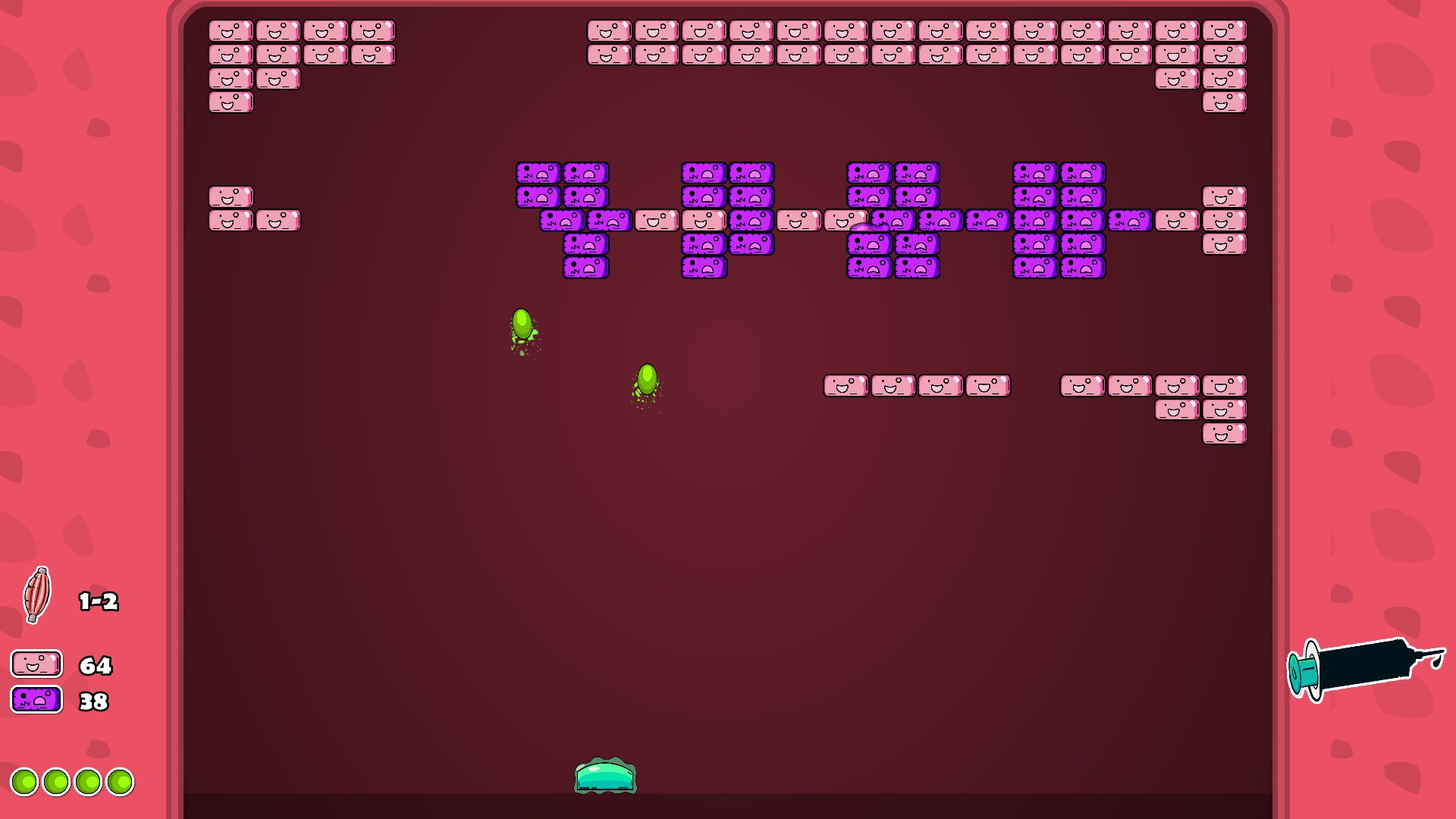 Blocks drop various power-ups like making your paddle bigger or sticky, while also dropping some unhelpful items too like making you tiny. There's also one that makes your ball super-powered, smashing through everything which is both a blessing and a curse if you catch it. Smash though loads of cancer blocks, great…until it also smashes through all the remaining healthy blocks you needed—level failed, dammit.
There's a surprising challenge to it actually, I've managed to completely fail quite a few levels, it's nice to see some classics like this with a new spin on it.
My main problem with the game are the controls. The mouse is far too fast and sometimes seems to come up against an invisible barrier, as it seems to not be locked to the game window resulting in some odd behaviour. The keyboard controls are better, but still a little too imprecise. It ideally needs some sensitivity options.
If you like your retro inspired games though, this is probably worth a look. You can find it on Steam.
Some you may have missed, popular articles from the last month: