Netherguild is a recent discovery that's currently in development from David Vinokurov. It's a turn-based rogue-lite strategy game, about sending a team deep below ground.
The story of Netherguild takes place in Wesnor, a land ruled by a king and a council of nobles. A disaster has struck, and as such you have been summoned to assemble an expedition deep underground, to request assistance from your past allies, the Gaians- which haven't been contacted in the last five hundred years.
It has a pretty sweet blocky voxel style to it: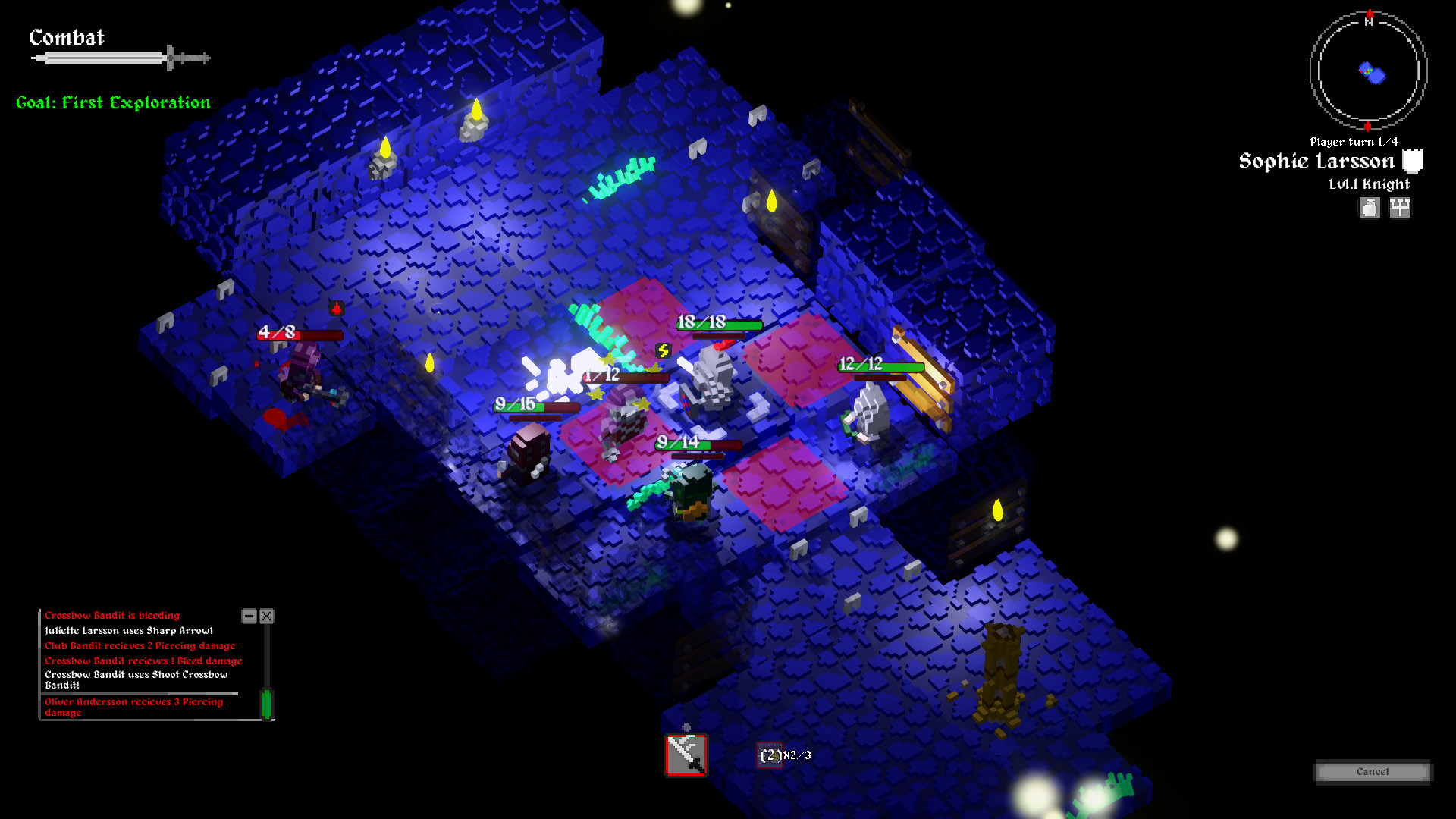 The gameplay seems very promising. I'm a bit of a sucker for strategy games, so I felt right at home. You start on the Overworld, where you can recruit characters and buy equipment and when you're ready, it's time to go and explore the depths of the world.
As you explore, you will come across neutral creatures (which you can attack, if you wish), all sorts of enemies, loot to find and dig up as well as little events. These events vary, for example finding a Minecart flipped over, when trying to put it right as I saw something shiny there turned out to be nothing, but it made my character tired and lose strength until I built a campfire to let them rest.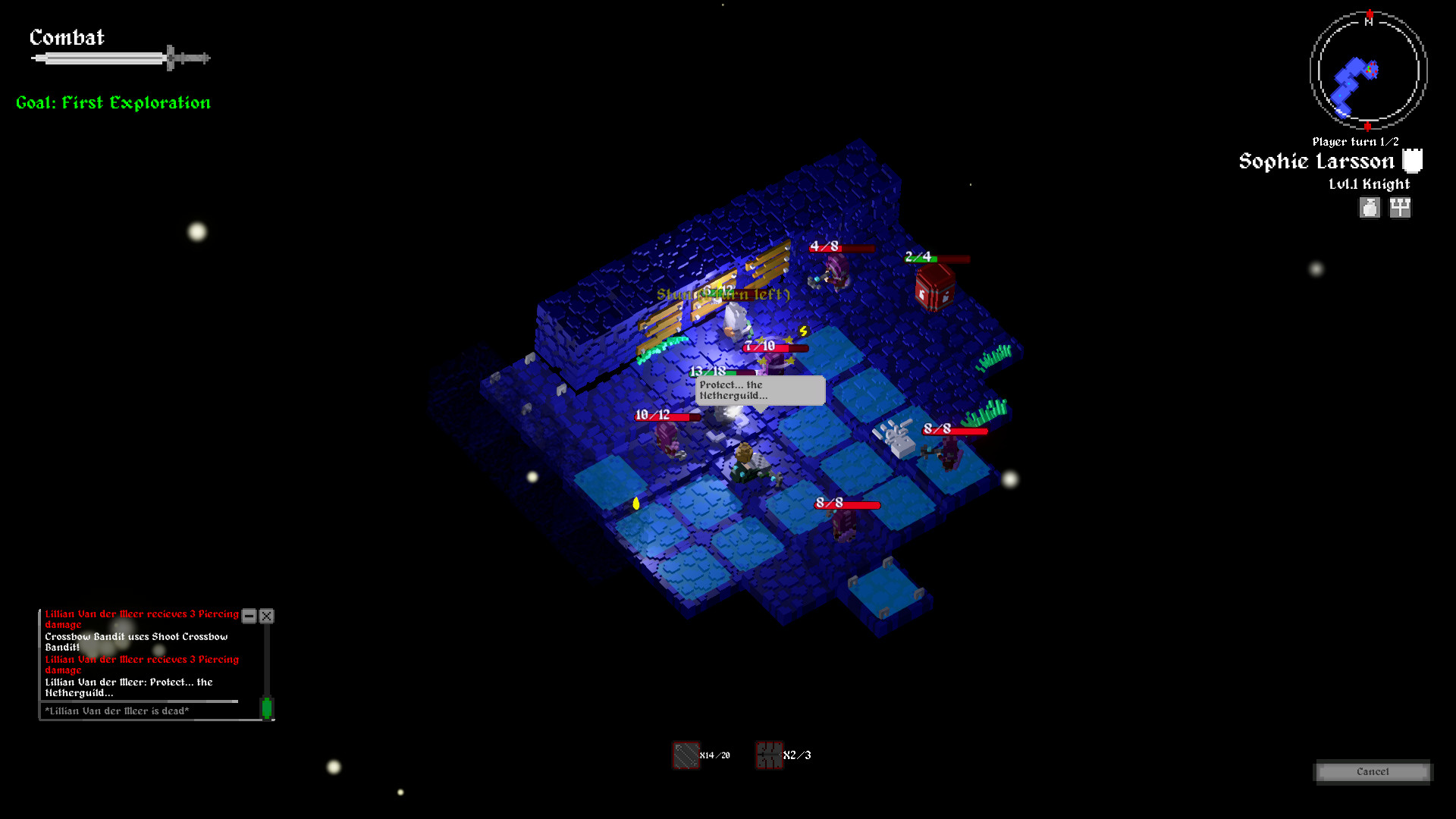 There's a huge amount of charm to this already. Good atmosphere too, some of the music even reminded me a little of the original XCOM game (UFO: Enemy Unknown). It already has some nice options too like map rotation, zoom and UI scaling so it has a lot of the basics setup ready. Very keen to see this continue development, they're onto something good here.
As it's a work in progress, it could use a few improvements to the flow of it but I'm really liking what I see so far. Worked great on Manjaro too, no issues.
You can check out an early version free on itch.io and Indie DB.
Some you may have missed, popular articles from the last month: