Developer Orangepixel is working on another new game in addition to the upcoming Gunslugs:Rogue Tactics. Space Grunts 2 will be combining turn-based gameplay with a card-based battle mechanic.
The original Space Grunts was actually quite a good game. It felt like a turn-based Nuclear Throne and after going back and playing some more today, I couldn't be happier to see another coming. The card-based mechanic should spice things up a little, although it does now seem like every game possible is adding in cards. It's still in early development but we do have some early gameplay that looks quite promising: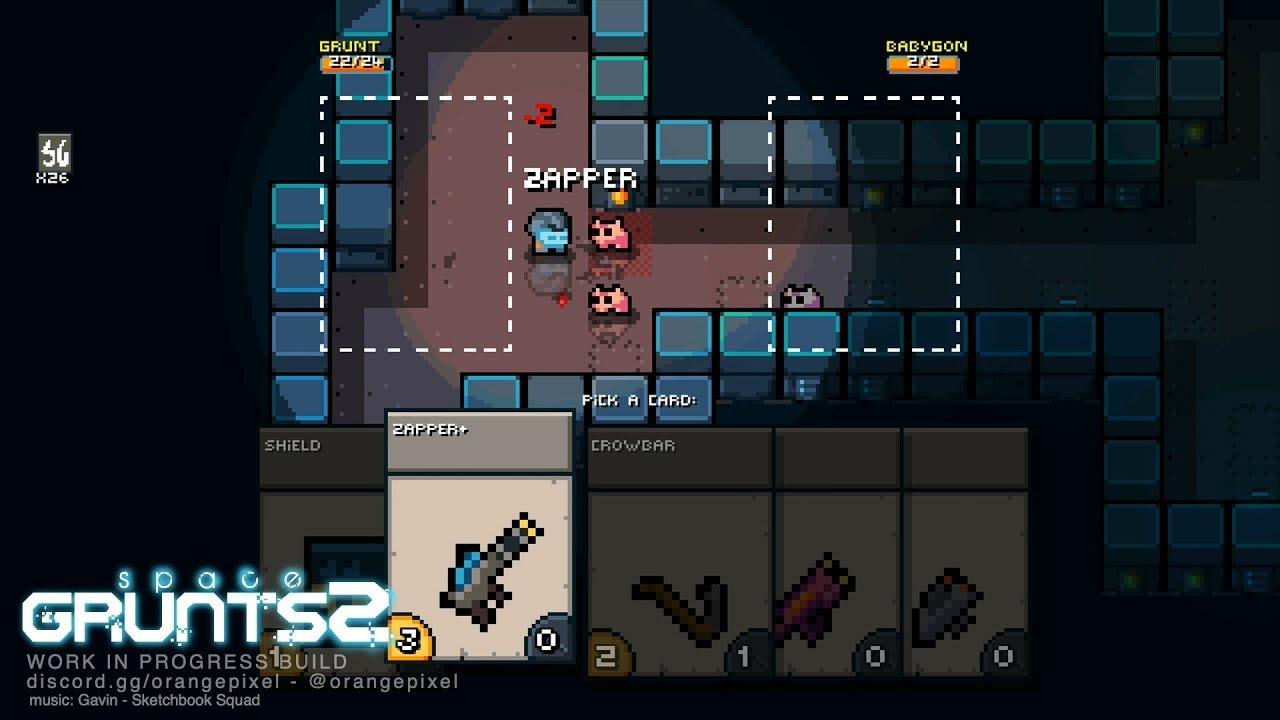 In Space Grunts 2, you will have to fight your way through a crashed spaceship which has become infested with aliens. Since it's turn-based, you will do this step by step giving you time to plan your actions. From what little details have been released, you will come across all sorts of hazards from aliens to crazy robots and plenty more to be revealed.
Like all other Orangepixel games, it should have some interesting gameplay while being easy to pick up.
You can follow/wishlist Space Grunts 2 on Steam and the official site. They're also posting regular videos about the development on YouTube.
Some you may have missed, popular articles from the last month: