Manage the crew of a small spaceship as you hop between planets in uncharted space, From Orbit has a fun idea. Disclosure: Key provided by the developer to our Steam Curator.
From Orbit is a strategy game of survival and finding your way home against increasingly hostile odds. The basic loop is always the same, with you hopping across planets to mine resources and when you think you're ready you go onto the next. You have no idea what each planet will present you with though of course and some can be pretty challenging.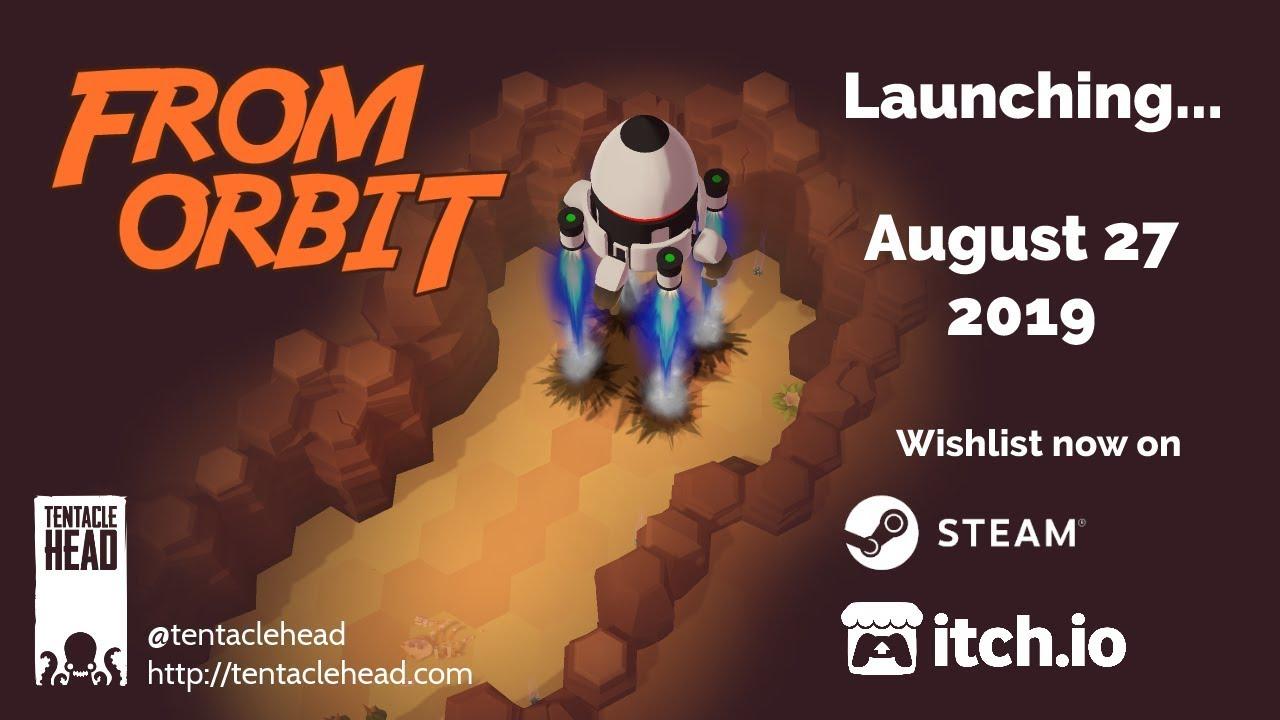 From what I've played, it's quite simple for a strategy game but somewhat unique too. Each unit you have can only be part of one class like a Defender, Medic, Engineer or Harvester. So a Defender can attack hostile alien creatures but a Medic cannot. However, they can all switch between them any time and you can have them all the same. So it's a real-time strategy game that does need a fair bit of micro-management due to the uniqueness of each class.
Feature Highlight:
Permadeath - If your crew does get eaten by aliens, or your ship is destroyed, that's game over.
Procedurally generated - Each play through presents you with a uniquely generated region of space full of new planets, each with different benefits and risks.
Pick up and play - Sure there are hordes of creatures out to get you, but From Orbit is still accessible to a broad range of players, even if you don't have much experience with RTS games, or find the complexity of mainstream RTS's off-putting. Set your own pace: rush headlong into danger, or set up your defenses and fortify your position.
Planetary Environments - Arid deserts, frigid ice worlds, or lush forests... each with unique challenges and obstacles, and each complete with their own set of hostile critters. From Desert Beetles to Ice Worms, every type of creature you encounter has its own strengths and weaknesses that you'll need to adapt to in order to survive.
No issues with performance or any special Linux-related bugs that I came across, it all worked quite nicely.
Part of what can make it tricky is how the aliens spawn. Some appear from specific places on a map, you might even land right next to one or two and there's seemingly no way to rid yourself of them. The shot below as an example, the rocky bit behind the alien is where they repeatedly spawn: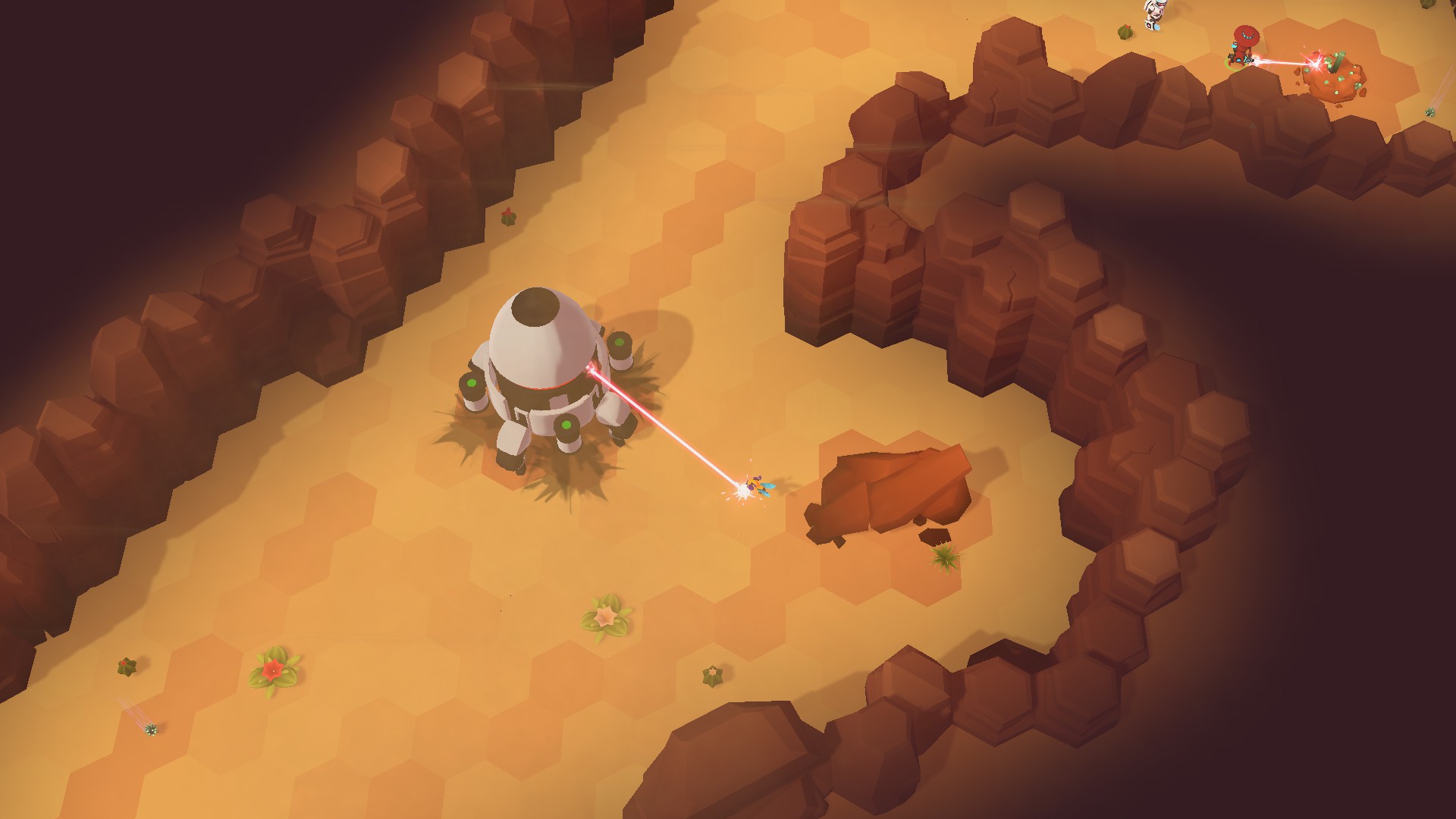 This adds to the challenge and the decisions you have to make, as you need to secure your ship as it's quite fragile (you can upgrade it though). Since you don't command many units, you could leave one behind or build a turret but either way there's a downside. One less unit to explore and gather resources with, or spending precious amounts of your resources on turrets you're going to leave behind when you launch. Thankfully there's some options to help with this, like sending off an Engineer to build a Harvester to automatically gather resources from a deposit and then you can switch them around to a Defender to come running back.
Something else I quite like, is that you make the choices here. You could stay on a planet to get every tiny little bit of resources or you could drop in, grab a few quick bits and then carry on towards the next.
I will say this, while I've enjoyed it for the most part it does get quite repetitive due to the overall simplicity of it. It's good but not for long periods of play-time. You don't get to build much, the upgrade tree is pretty small too. That seems to be what the developer has gone for though, a real-time strategy game that's pick up and play for when you have a spare hour or so for another run to hop across a few planets.
Nice atmosphere, lovely music and easy to get into. Overall, it's quite a satisfying risk versus reward strategy game.
Some you may have missed, popular articles from the last month: