With only a few hours left to go, Kingdoms of the Dump a SNES-styled RPG which is being made in the FOSS game engine Godot Engine by a team which includes some real-life Janitors has reached over the funding goal.
Launched on Kickstarter on July 15th with a goal of $60,000 they've done really well hitting over $73,000!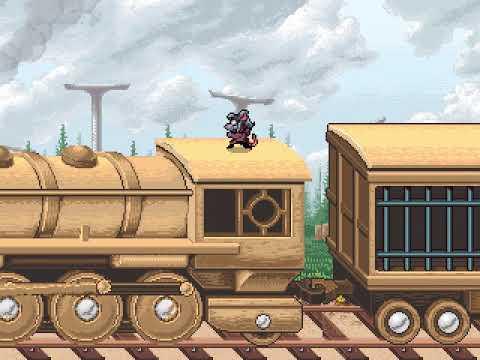 It really does look and sound excellent, especially how they're doing the movement and exploration. Giving the the freedom to jump on top of ledges and enemies, no random little rocks blocking your path. This should lead to some very interesting level design. Let's hope it doesn't turn out to be…rubbish—I couldn't help myself!
Feature Highlight:
A narrative based game with a quick moving story and interesting world
Jumping, climbing and other on-field skills to add to exploration and navigation
No random encounters
Turn based combat with a tileboard grid encouraging placement and movement
Timed hits! (Press a key during the peak of attack animation for a critical strike)
Quickly toggle between main characters to make use of their field moves
A large Mode-7 inspired World Map. (Travel by land, sea, and air)
SNES-inspired visual aesthetic with detailed environments and expressive sprites.
As a reminder, the actual release is quite some ways off, as they said on their campaign they're planning at least a two year development time. Nice to see a developer not underestimate the time it takes, so there shouldn't be any disappointment with the release date at least.
Find it on Kickstarter.
Some you may have missed, popular articles from the last month: