Red Phoenix Studios recently released Laservasion, a retro inspired arcade styled shoot 'em up with Linux support. It's pretty darn colourful once you get into it. Note: Key from the developer.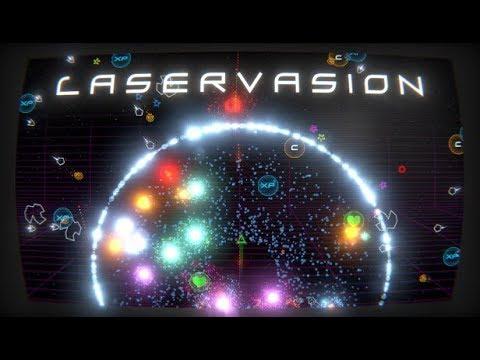 Key Features:
30 progressive levels
2 extra game modes to offer different challenges
Stunning visuals mixing retro and modern graphics
Boss levels to keep you out of your comfort zone
Difficulty increases as you progress with the introduction of new enemies
Steam leaderboards to challenge your friends and the world
A collection of achievements
It's a bit weird for a PC game to only support a PS4 gamepad, so I ended up using mouse and keyboard which was fine but it would have been better to use my Steam Controller or Logitech F310. Unity has pretty good gamepad support in any recent version, so I found it a bit strange.
While the game really does look good in the later levels and the action gets quite intense, right now I can't recommend it due to a bothersome flaw. The sound effects slider when turned down to zero doesn't actually turn them fully off. Your weapons have sound effects for every single bullet fired and every explosion. This is a problem as the weapon sounds might be the most irritating I've ever heard. I honestly can't think of any other game where it has annoyed me like this.
Honestly, have a quick listen:
My ears, they bleed…
I really want to like it though. It has good retro visuals with modern touches like beautiful colourful explosions, some fantastic music, retro screen effects that can be turned off and so on. I'll take another look when the above issue is improved.
Some you may have missed, popular articles from the last month: