You think you know bullet-hell? Devader will challenge that thought. Released today with Linux support from developer Falkenbrew, Devader is one twin-stick not to be missed. Note: Key from the developer.
With some of the wildest enemy design I've ever seen, Devader is a twin-stick shooter that's incredibly unique. Something else that makes Devader different, is that it's a one-room game. You don't go through different levels, there's no biomes or anything like that. Instead, you face off against the vicious Krin in a single ever-changing setting across a crazy amount of waves. You might think that it would be a little boring or stale to always be in the same place but the aforementioned enemy design as well as the insane action keeps Devader being seriously fun.
Just look at the madness in the official tailer: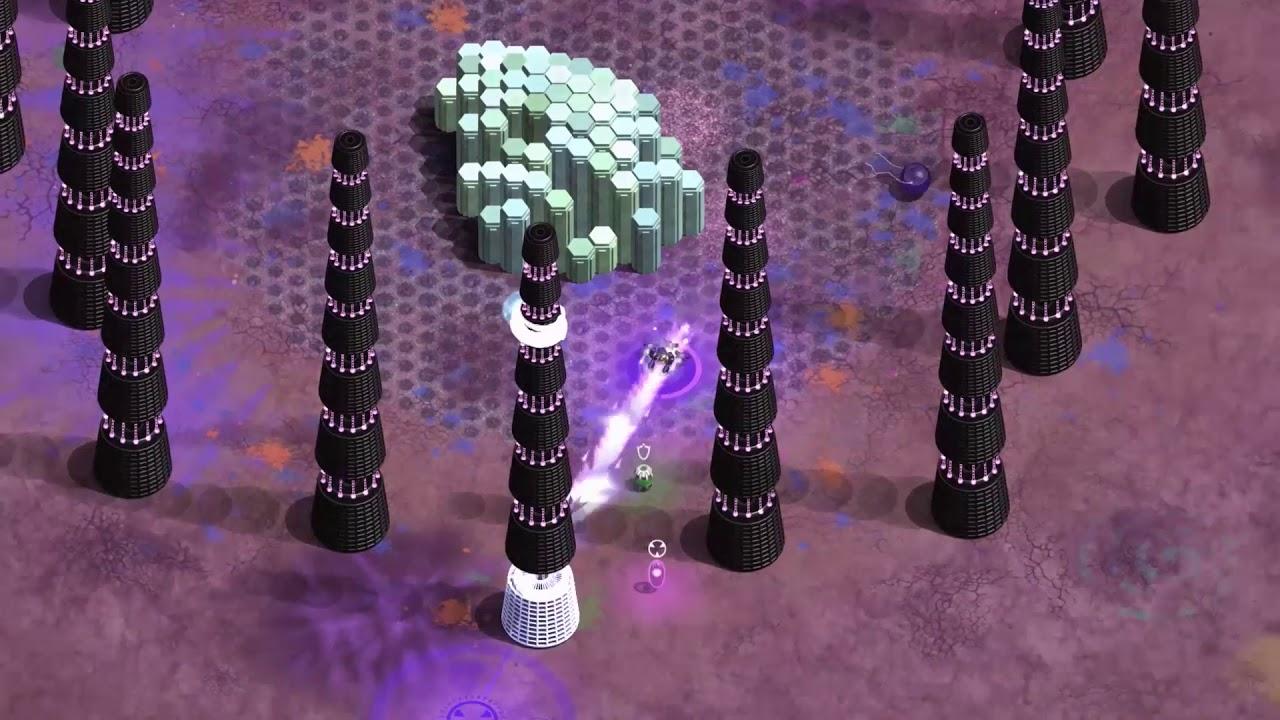 There's a nicely varied upgrade system you gain access to as well, so you can really adjust the gameplay to suit your own style. You can opt for more lives, more armour, more shield, a stronger weapon and a whole lot more. When you first pick something, you also gain a special skill with it too like a battle drone or invincible towers to hide behind. Be careful with that starting choice though, it stays with you.
Starting over and going through with a different special ability is also very entertaining. Especially as the game is not the same each time, so even if you keep starting again it's always feeling fresh.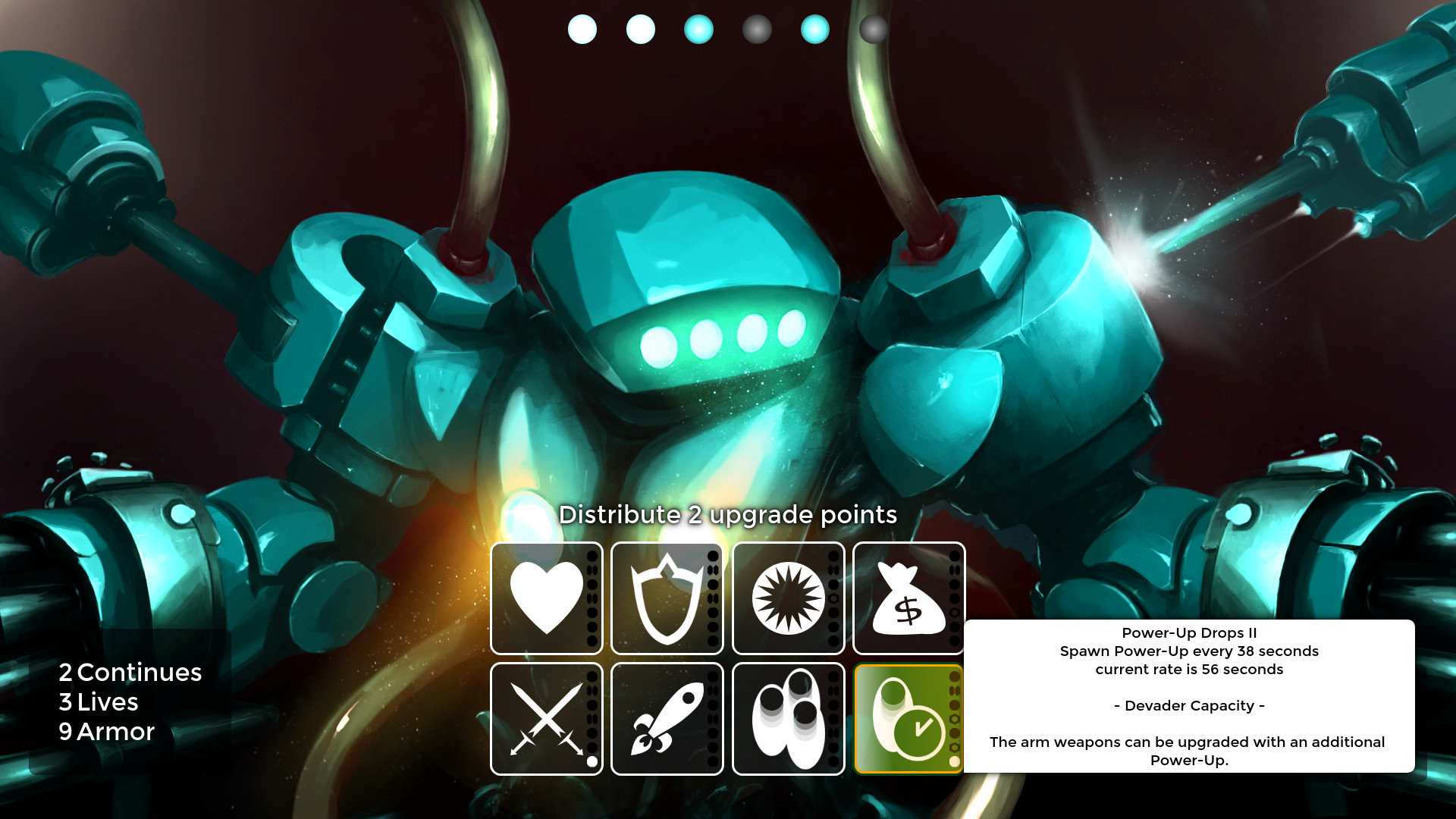 You're not limited to the upgrades you manually pick though, the game will drop a few handy pickups as you go through the waves to give you a little more firepower too.
One nice accessibility feature in Devader is that you can turn on auto-fire, that saved my finger from some real aches and pains there. You can't damage friendlies either, making you able to just focus on destroying everything that comes near you. However, some upgrades you can get do depend on your taking a break from firing to charge them up, so it depends on what you pick.
I just can't get over the design of the enemies in Devader. They are so ridiculously varied it's insanity at times. There's exploding balls, turrets, enemies that crawl along, weird hand-shaped things that grow across the screen and…what the hell is that?!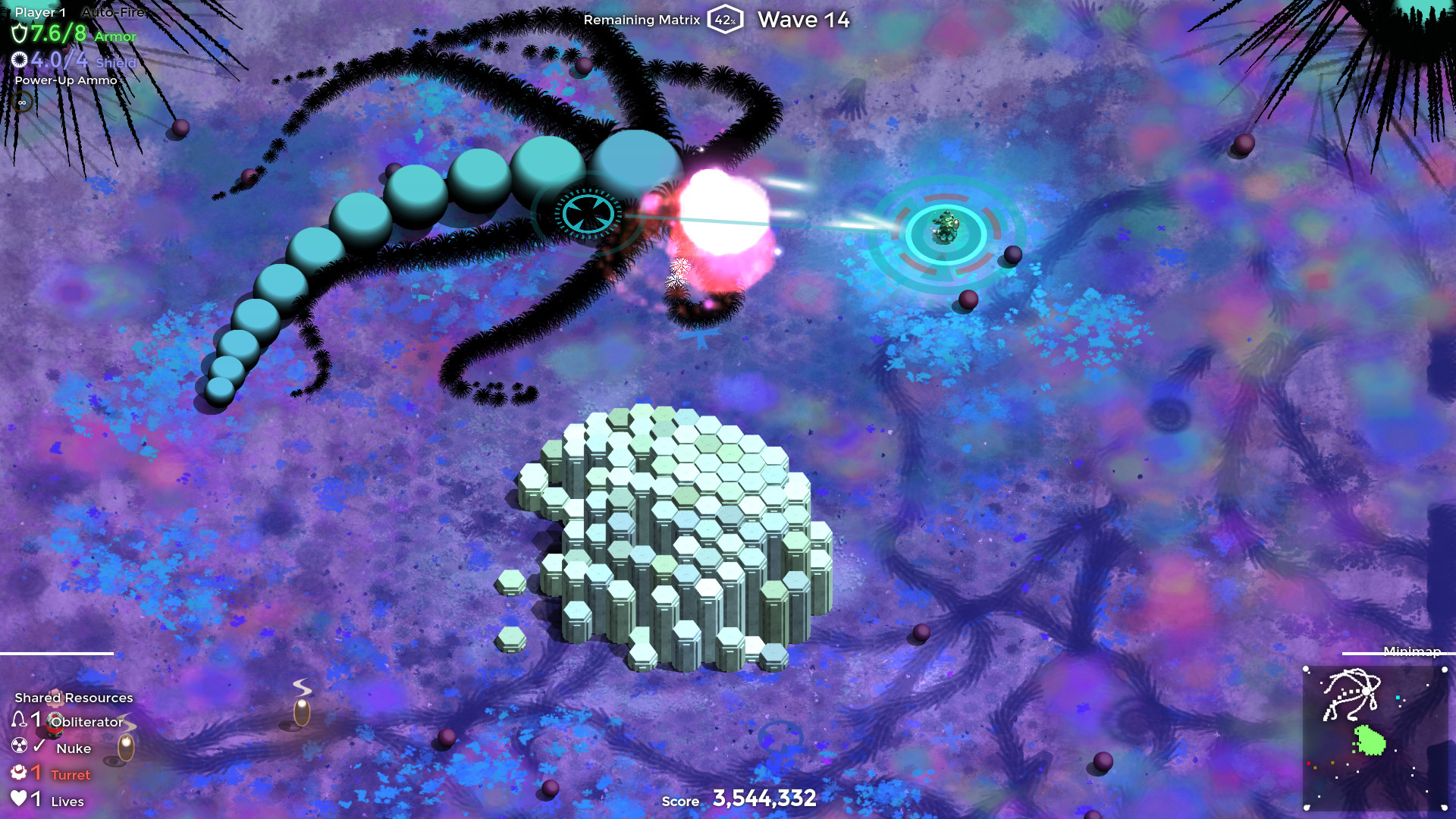 Oh crap, I hope those things in the corner don't start moving.
They did and they were absolutely horrifying and I'm not going to sleep tonight. Those freaky legs walking towards me, as I panic fire everything in my arsenal while quickly running around the Core.
Every time I play it, I seem to discover a new and wild type of enemy. Never a dull a moment!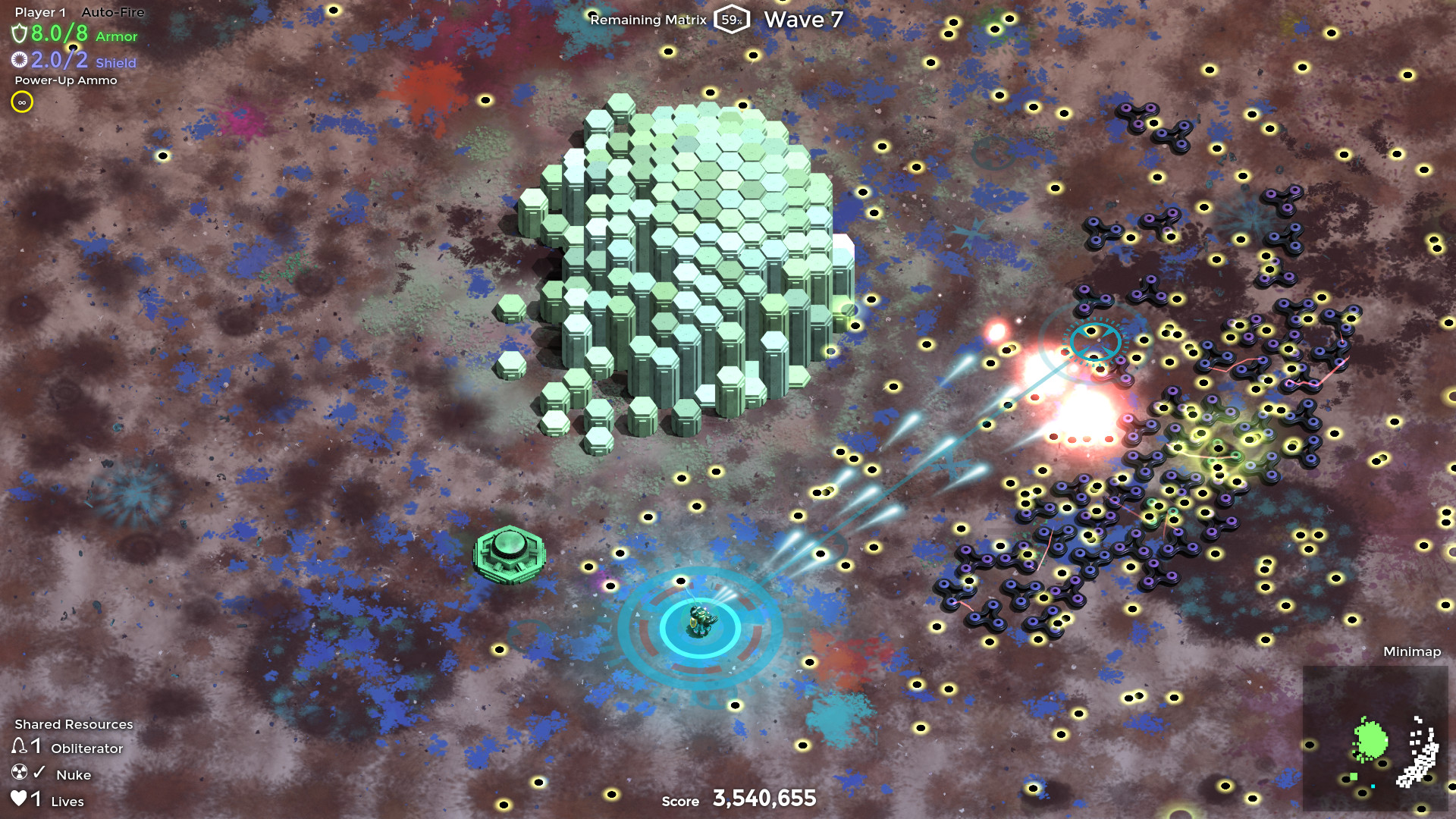 Attack of the…fidget spinners?
Enemies often have multiple stages to them too, enabling you to destroy parts of them while they carry on moving around and firing. Even on the normal mode, it's quite challenging and at times a little punishing.
I find it quite amusing that when you try Hard mode, the description mentions that the developer hasn't even managed to beat that difficulty, will you be the first? Well, I certainly won't be! I died pretty darn quickly there, embarrassingly quick I will add. Hard might be quite the understatement. Thankfully there is an Easy mode to get you going.
There's a couple of issues to mention. It likes to randomly drop into windowed mode, the Steam Overlay doesn't work and gamepads sometimes don't quite work correctly. Hopefully these issues will be solved soon. Mouse and keyboard is perfect though.
Some great accessibility features too other than just auto-fire. You can turn off screen flashes, add a marking below the player so you don't get lost, adjust screen-shake intensity or turn it off entirely and so on. Lots of things to tweak if some of the effects cause you issues which is really pleasing to see to open it up to a wide variety of players.
Other highlights include local co-op support, various endings and secrets to unlock and online leader boards to see how badly your friends are doing.
Devader has required my absolutely undivided attention for the entire time I played it. I'm a little bit in love with it. I honestly don't think I've smashed WASD constantly as much as I have before while playing this. Especially during some of the bigger boss fights. Trying to dodge the absolute barrage of bullets is intense.
You can pick up Devader now on Steam.
Some you may have missed, popular articles from the last month: