After a successful Kickstarter campaign back in 2014 and some delays, the super stylish adventure game Jenny LeClue - Detectivu is officially out now with same-day Linux support as promised. Disclosure: Key provided by GOG.com.
The synopsis is a curious one, it's sort of like playing two games in one. The actual mystery adventure with Jenny LeClue is part of a story being written as you play by Arthur K Finklestein, who is supposed to act as the narrator a guide. It's another choice-based adventure, giving you lots of times to pick between things and shape both Jenny's story and Arthur's.
As it turns out, Arthur K Finklestein has become a bit of a failure over time. The sales of Jenny's stories have been in sharp decline and so a drastic change in the storytelling is needed. After running around for a while, you discover that your quiet little town has some big secrets and not all is as it seems.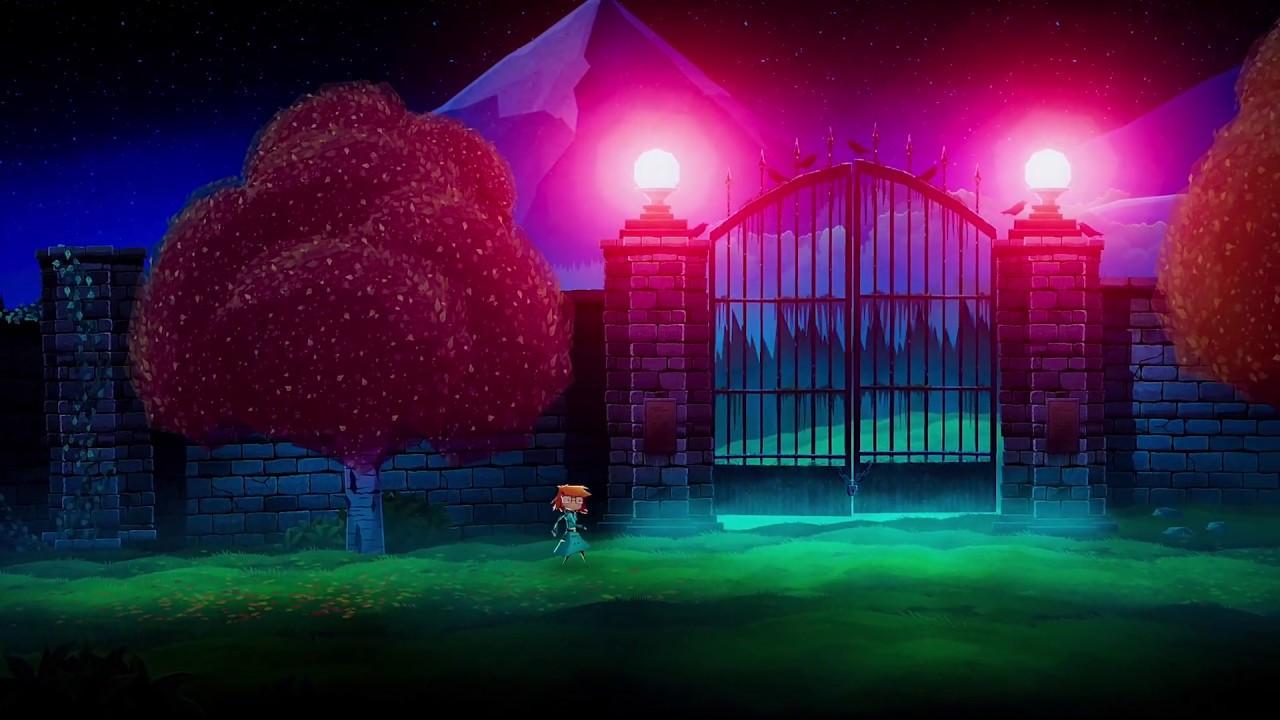 As it's a choice-based adventure, you're often given a quick prompt between two options. They're not always meaningful though, plenty of fluff from talking to various people. It seems the book author, Arthur, doesn't always agree with the decision you take too. I don't know how often it happens, but near the start I chose not to figure out what the dean had for breakfast and up appears Arthur to tell me I'm wrong and forces me into it anyway. I honestly thought that was a little weird, why give a choice if you don't let it stick? Amusing though too the way it was done, as it shows how even with some choices being made they still have a story to tell.
Perhaps the most impressive thing about Jenny LeClue is not the gameplay or the story, it's the visuals. They are honestly incredible. The developer said it has a "hand drawn world" and they certainly made it come alive. It's vibrant, full of secrets and I'm genuinely surprised this wasn't from a bigger studio considering just how pretty it is.
What they did with the journal that acts as your quest log and choice history was pretty fun. You can attach stickers to the the front and inside, which you can collect throughout the game if you have a keen eye like Jenny to find them. Sometimes it really is the simple things you enjoy…
The problem a lot of developers face is how to keep expectations in check, especially when quite a few years have passed since it was funded. A lot of other games have come out in that time, some of them incredible too. It's a ridiculously crowded market! Something to note, is that voice acting was a funded stretch goal on the Kickstarter which is not currently in the game. Developer Mografi said it will be coming in a future update. That's a pretty big thing to miss from your main release though and for me personally, it was a bit of a let-down to find that out.
From what the developer said, they're looking into a "New Game+" mode but they haven't yet worked out what it would entail.
Much like the recent Little Misfortune, even with the choices and a few minor puzzles to solve, Jenny LeClue feels very much like a linear story that takes you along for the ride. Overall it does have a good story with plenty of mystery and some funny moments, the characters you meet are quite varied (and some highly amusing) and it looks absolutely fantastic. Jenny LeClue - Detectivu is available to buy from GOG and Steam.
Note: You can see this and many other crowdfunded games on our dedicated page.
Some you may have missed, popular articles from the last month: