Lead a team of heroes through a dark fantasy world in Sin Slayers, out officially now with Linux support. Note: Key from their PR team.
Borrowing some ideas from the seven deadly sins, in Sin Slayers you're tasked with taking down the seven in a place known as the Valley of Fallen Sinners. It's a mix of turn-based RPG styled combat with elements of roguelikes and dungeon crawlers to create a curious mix.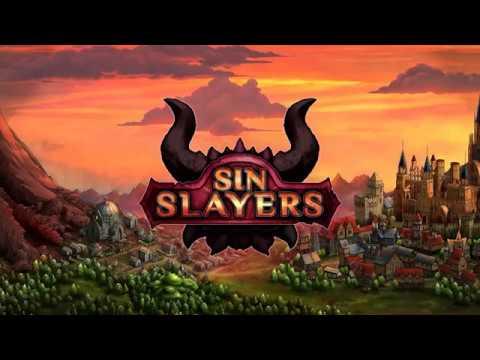 While the setup is similar to practically any other party-based dungeon crawler, it's still pretty sweet. Lovely vibrant artwork, with gameplay that's easy enough to pick up and play without endless tutorials or text to read over. However, there's one major difference that could set Sin Slayers apart from other comparable games which is the sinfulness of your team.
Every action you take, will have some sort of consequence. Not necessarily bad though, options you pick might be good so it's not all against you. One of the keys is the area you're exploring, for the type of Sinlord you're up against. If your Sin is high, you will end up facing more of a challenge.
Feature Highlight:
10 playable characters, each with their unique abilities, skills and weaknesses
Classic turn-based JRPG combat system
Roguelite mixed with Dungeon Crawler elements
Randomly generated levels ensure that players will find new secrets, monsters and events on each playthrough
Lots of additional quests and tasks from NPC's
A dark fantasy atmosphere inspired by Castlevania, Diablo and the Dark Souls series
Sin system affects the difficulty of each playthrough
A wide variety of skills to learn, armor to craft, and artifacts to discover
7 main locations with unique enemies and gameplay features
There is one bug I will note, the first time I loaded it the intro logo screens just flashed blank colours. The second load seemed to work fine. A bit odd and not a major issue. Another issue is the subtitles being off, while not a problem it's just odd when someone is talking and the subtitles just don't match up.
I like it, in fact, I love the overall idea and the presentation along with how truly easy it is to get into. However, even with generation being random it feels like I'm grinding the same thing a bit too much and it gets a little stale as you start to put more hours into it. There was a point where I'm pretty sure I spent an hour fighting the same types of enemies over and over and I just didn't feel like I was getting anywhere with my party. A better variation in the enemy types and their abilities, the same with the various events you come across when exploring and it would feel better.
While it has released, the developer isn't done with it. They're already planning to add an additional higher difficulty mode, along with more ways to modify the Sin level of your group, a Shop system (with an NPC Trader being mentioned) and it seems like they're responding really well to player feedback.
You can find Sin Slayers on Humble Store, GOG and Steam. There's also a demo on GOG with Linux support, Steam has one too but no Linux version on the Steam demo.
Some you may have missed, popular articles from the last month: