The team doing the Linux-powered Atari VCS gaming console are finally talking about games. After a lot of silence, they've announced a partnership with Antstream Arcade to bring tons of classics to it.
What is Antstream Arcade? It's a game streaming service that hosts quite a lot of licensed retro games from various platforms like the Amiga, Spectrum, Commodore 64, Atari 2600, Atari ST, Sega Mega Drive and so on. It has a dedicated application you stream the games through but it comes at a cost with a subscription. They said Antstream Arcade will be available for the VCS at launch (whenever that is…).
From the press emails they sent out:
"Antstream Arcade is a perfect partner for Atari and its fans," said Atari CEO Frédéric Chesnais. "Anstream's offering lets players instantly access a vast library of games, including many Atari titles that have not been available for streaming before now. This partnership further cements the Atari VCS as a highly versatile entertainment platform and multimedia streaming device, built to embrace the best of classic and modern gaming."

"Antstream is thrilled to partner with Atari to deliver the magic of the Antstream Arcade service to Atari VCS users," said Antstream CEO Steve Cottam. "Our exclusive Atari VCS edition of the Antstream Arcade app puts us one step closer to fulfilling our mission of making every classic game all the way back to Pong available for retro gaming fans with a modern twist."
I also reached out to Antstream Arcade, to see what they had to say about supporting the traditional Linux desktop since they currently don't. When I last spoke to them it wasn't in their plans so I was curious to see what they say now, especially since the Atari VCS is a Linux box. Here's what they said: "With regards to Antstream support for Linux, it is on our road map, and is something that the Antstream team is working on, and if there is increased demand for Linux support we will consider accelerating development.".
As for the Atari VCS hardware which they still haven't finished, they showed off a picture of an "actual" Atari VCS pre-production board: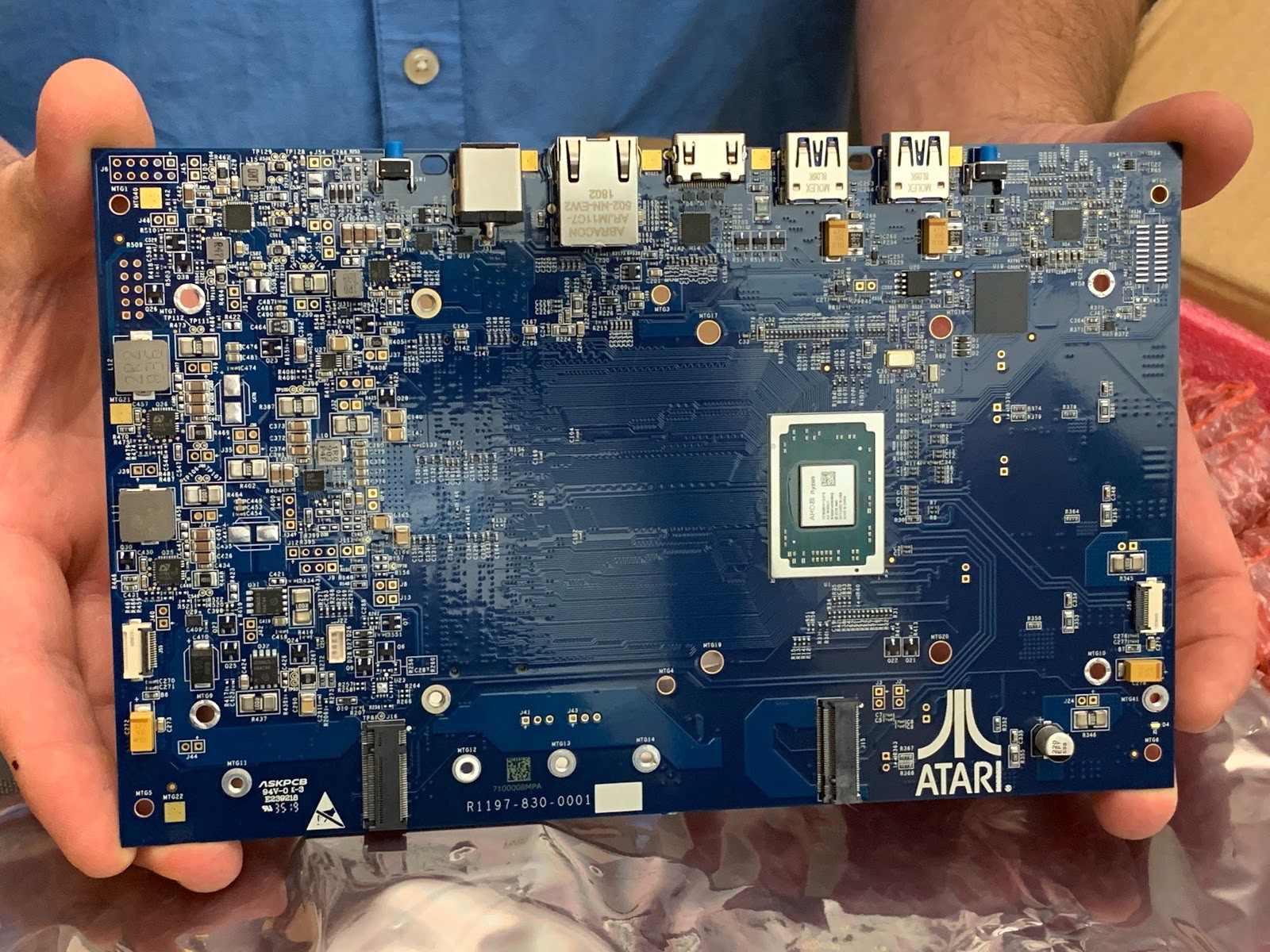 I hope the Atari VCS lives up the the hype they're attempting to generate with it. Although, they've not been doing a great job at it lately. They've missed basically every deadline on anything they've talked about so far. This is the first proper update they've given on it since July and while interesting, they still clearly have a long way to go for the unit itself if they've only just been able to show us a pre-production board. In their July post, they said we were supposed to get a look at more "modern gameplay examples" this Summer. Well, Summer obviously came and went without a mention of it again and here we are with a retro gaming announcement and a picture of an unfinished board…
Additionally it's not even clear if Rob Wyatt (a system architect for the original Xbox), who Atari made a big splash about joining them as a partner is even still involved. When asked on Reddit, they gave a suitably unclear answer that didn't actually say yes or no: "Hello! Unfortunately, this rumor is circulating on the web. Rob Wyatt and Tin Giant work on many different projects. Atari fans should be excited for the Gameboard, too!"—how very clear, right?
It gets a little worse, their team were even removed as moderators from the AtariVCS Reddit for going around deleting posts they didn't agree with so they went and made their own. What a great way to build trust.
The Atari VCS is due to ship in "early 2020", although I wouldn't exactly be surprised if that date gets pushed back.
Some you may have missed, popular articles from the last month: