Abbey Games continue expanding their auto-battling god game Godhood with another big update being recently released. The Create Your Own Religion update includes some big changes to the core game experience, with a new tech-tree, religious customization options, a visual overhaul and more.
You can view the update trailer below: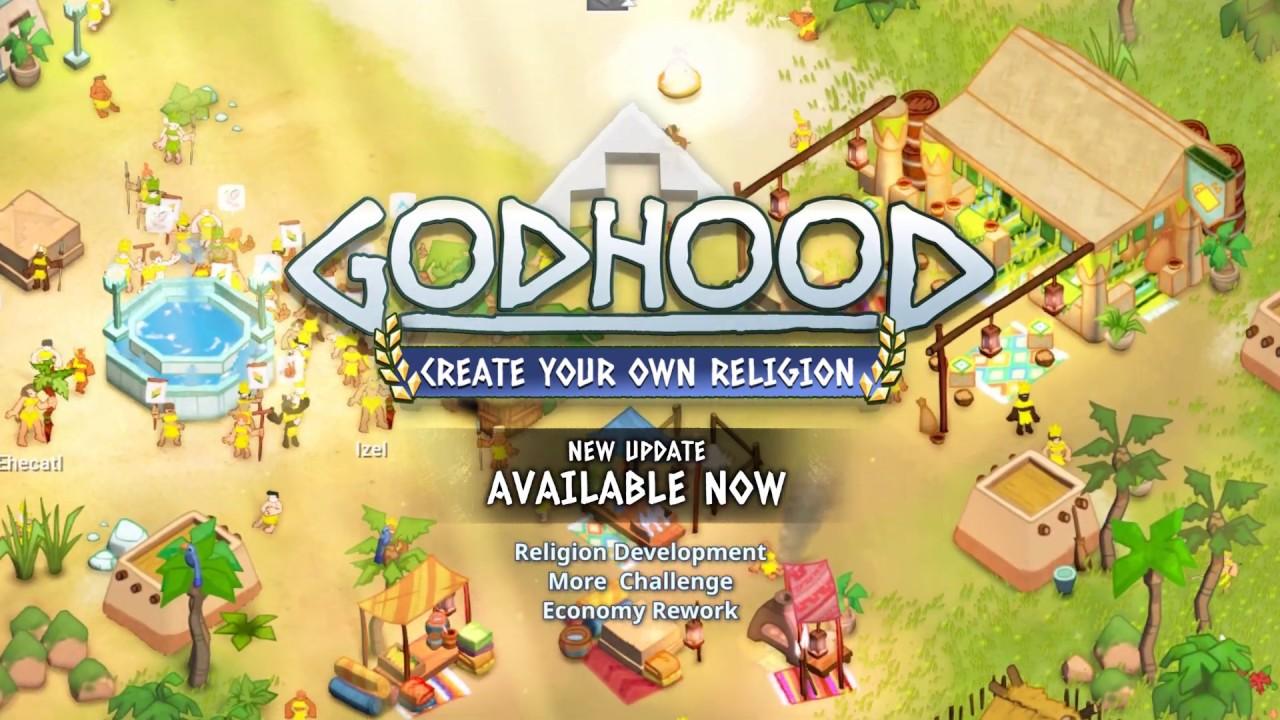 Update Highlight:
A brand-new tech tree, with numerous mutually exclusive paths, letting players further customize the Commandments that form the base of their personalized religion. Forgoing a set progression, the new tree grants players the flexibility to make changes to their chosen religion earlier and with greater effect.
Unlockable Tenets, allowing the player to mix and max their Commandments, granting even further depth to their religion.
Increased challenge thanks to the new Crystal Skulls mechanic, updated Sacraments, and a reworked World Map introducing high-scores. Crystal Skulls dictate how and when the player can initiate the Sacrament battles. These auto-battles have also been updated with a new initiative system and disciple targeting stances.
A substantial graphics make-over, with a host of new visual touches, bringing out the life and detail of the player's village, buildings, and followers. Over ninety hand-crafted illustrations have also been added, showing how a player's customized religion develops with each important milestone.
A vast range of other improvements, changes and player-requested content, including a rebalance of the in-game economy and recruitment mechanics. Also, followers can now worship cats (and dogs).
Checking the update from my copy on GOG, sadly it still doesn't start on Manjaro Linux as they still seem to be relying on the insecure SSLv3. You need to replace the bundled "libcurl.so.4" file in the main game folder with one that doesn't include it.
See some previous thoughts on it here. My thoughts haven't really changed. Nice idea but overall not a lot to do, it feels too slow to really get anywhere or do anything. I'm hoping in the next few updates it will get more interesting, this Create Your Own Religion update seems like a nice step in the right direction though.
Some you may have missed, popular articles from the last month: