I already had trouble deciding what weapons to keep in Black Ice and now they've gone and added in grenades and grenade launchers? I need more slots. You can pry my Tron-like disc weapon out of my cold dead digital hands.
What is Black Ice? It's a first-person shooter than can be played solo or in co-op/pvp that has a cyberspace theme, with you running around hacking into servers. It has a huge amount of loot to find, with lots of varied weapons.
The Volcanyon update just went live, adding in a huge new area also called the Volcanyon. It's a dense area, full of servers to hack in a rather vertical way. New quests came with it, all of which lead up to the Volcano which the developers said they're working on next.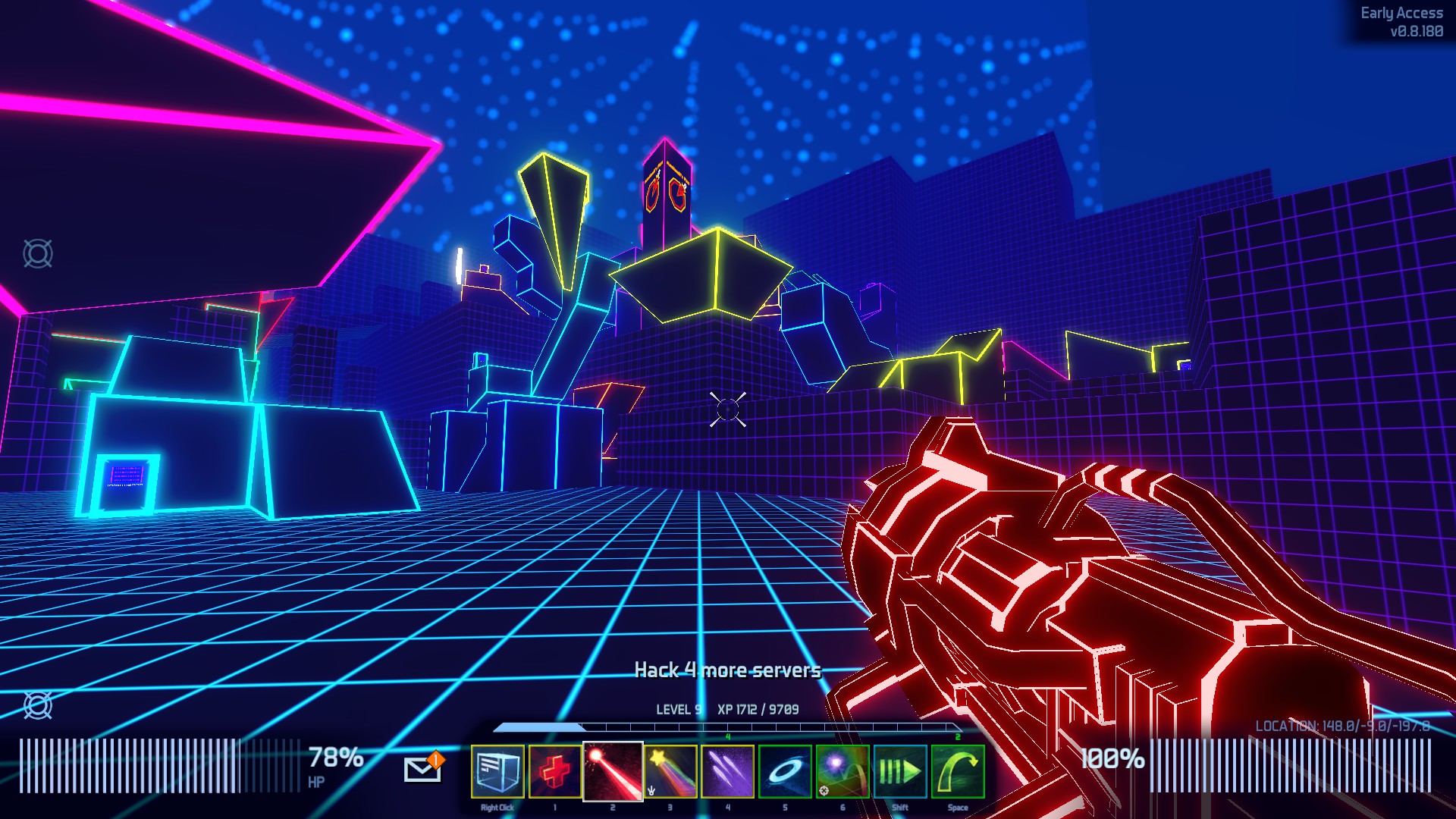 Something else to keep you going in this update is a new Bounties system. They're essentially side quests, which when completed will grant you some good loot to fill your storage with. Quite varied too with around a dozen main types of bounties with several subtypes which creates a rather large amount of varieties like killing enemies with specific weapon types, hack certain servers, taking no damage and so on. It just helps to fill out the gameplay a little more.
As for the new grenades and grenade launchers, they sound pretty awesome. There's a number of variants, one of which will quickly pull enemies and then explode and it looks a bit hilarious:
Lots of smaller changes also made it into this update. The AI got a bit smarter so it can now use booster pads, the UI was tweaked so you can see more, quest indicators are finally in to help with getting lost, shooting mines will make them explode, shops now properly recolour when they're open again, smoother enemy climbing animations and the list goes on. Quite a fantastic update to an already fun game.
You can find Black Ice on Humble Store and Steam. Also itch.io but it's out of date there.
Some you may have missed, popular articles from the last month: