It seems NVIDIA aren't quite done with Quake II RTX, seemingly now using it as a testing area to keep pushing more advanced features for ray tracing.
Yesterday, an update was released for Quake II RTX to update over 400 textures used to improve the image quality. They also improved the rendering of metals, which together enhance the look quite a lot, especially since it's quite an old game now. In addition, rendering with water was improved as well. There's now underwater god rays and god rays in reflections and refractions.
They also added these additional options:
Resolution Scaling Options: previously, you could decrease the internal rendering resolution to improve performance, or crank up the resolution to increase image quality. Now, there are options to enable dynamic resolution scaling - when dynamic scale is activated, the game will try to keep the target frame rate by adjusting the scale between minimum and maximum. By default, the option will try to keep your gameplay at 60 FPS by scaling between 50% and 100% resolution scaling. If the game is faster than 60 FPS at 100%, it will not increase the scale further, so if you see you have a ton of extra performance, increase "Maximum Scale"
Reflection and Refraction Depth: configure the number of allowed reflection or refraction bounces, which most prominently affects the recursive reflections demonstrated earlier
Temporal Anti-Aliasing Toggle: enable or disable our post-process anti-aliasing
Security Cameras: enable security camera monitors to display real-time gameplay, as shown above
Thick Glass Refraction: experimental option that renders more physically accurate representations of thick glass, with internal reflection and refraction
I've now been able to test this myself with an 2080Ti that NVIDIA provided for us a while ago and some of what they've done is quite impressive. Have a look at some quick comparisons I took from the Linux build: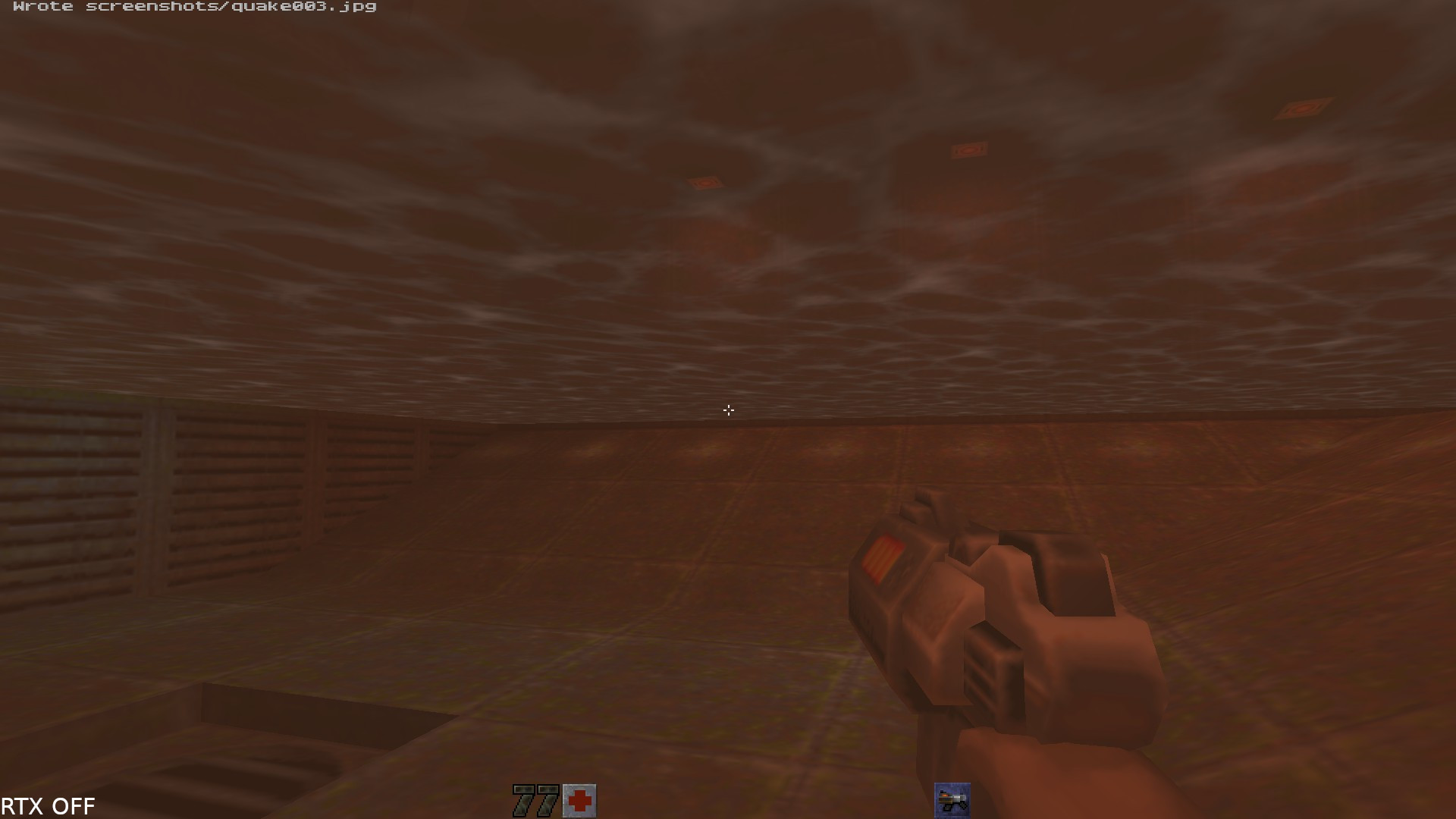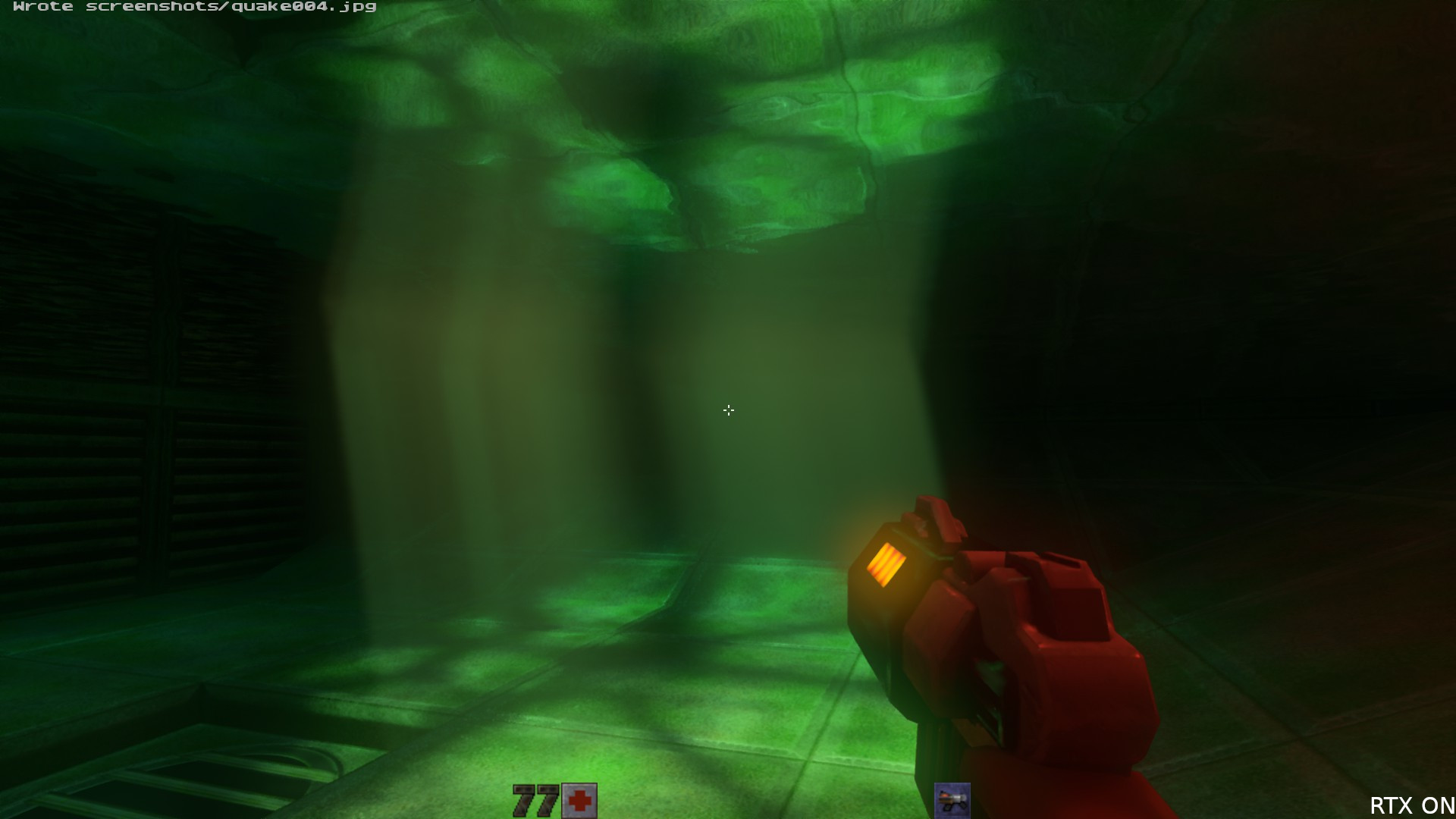 You can clearly see the difference it makes and while some of it is partly due to updated textures, the lighting is an incredible difference.
Especially impressive, as you can tweak the time of day with a hotkey and just cycle through it and enjoy all the graphical goodies. I had far more fun playing with just that one feature than I expected to have since you can make it affect the security cameras as well.
Here's another little comparison for you: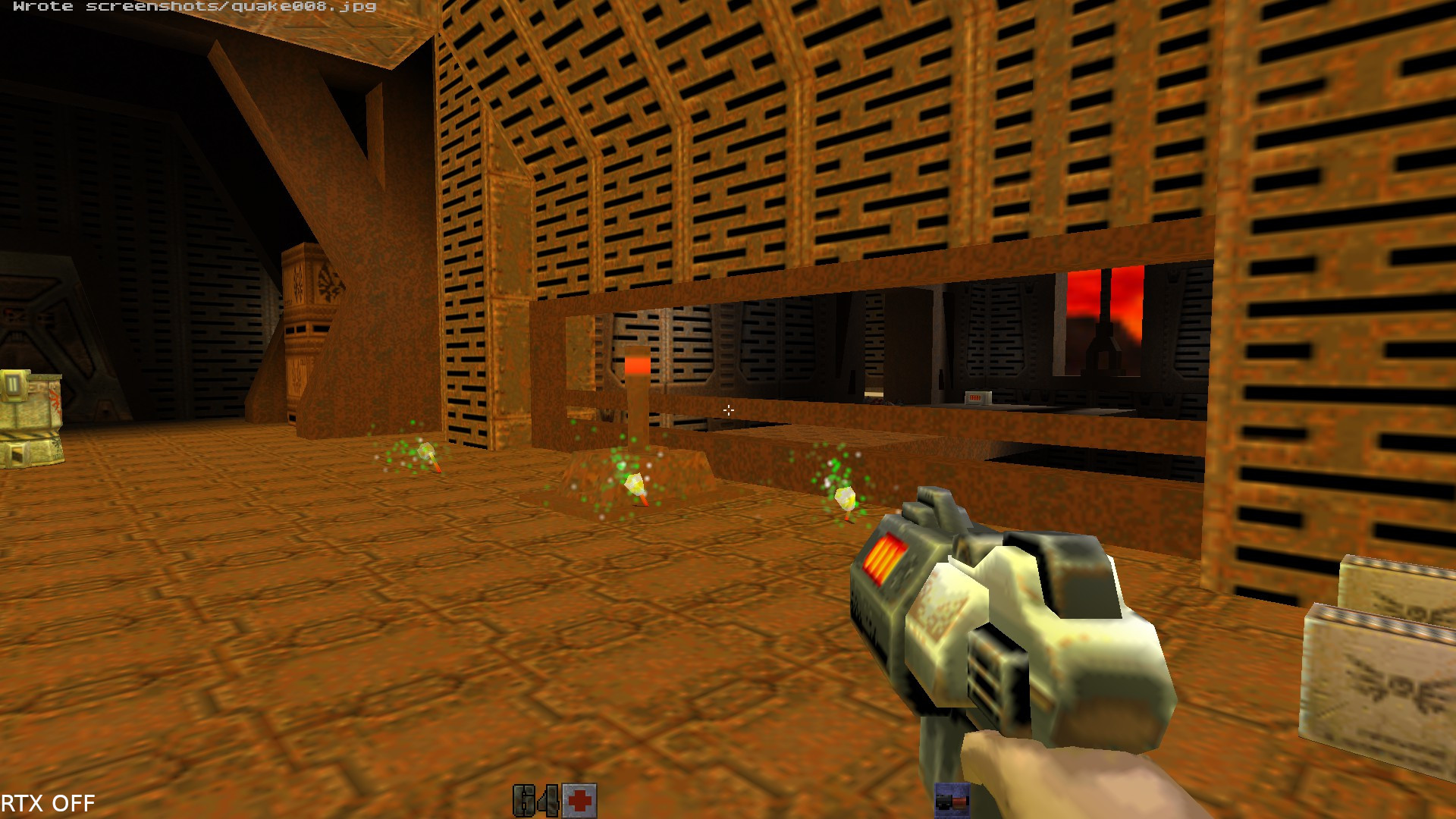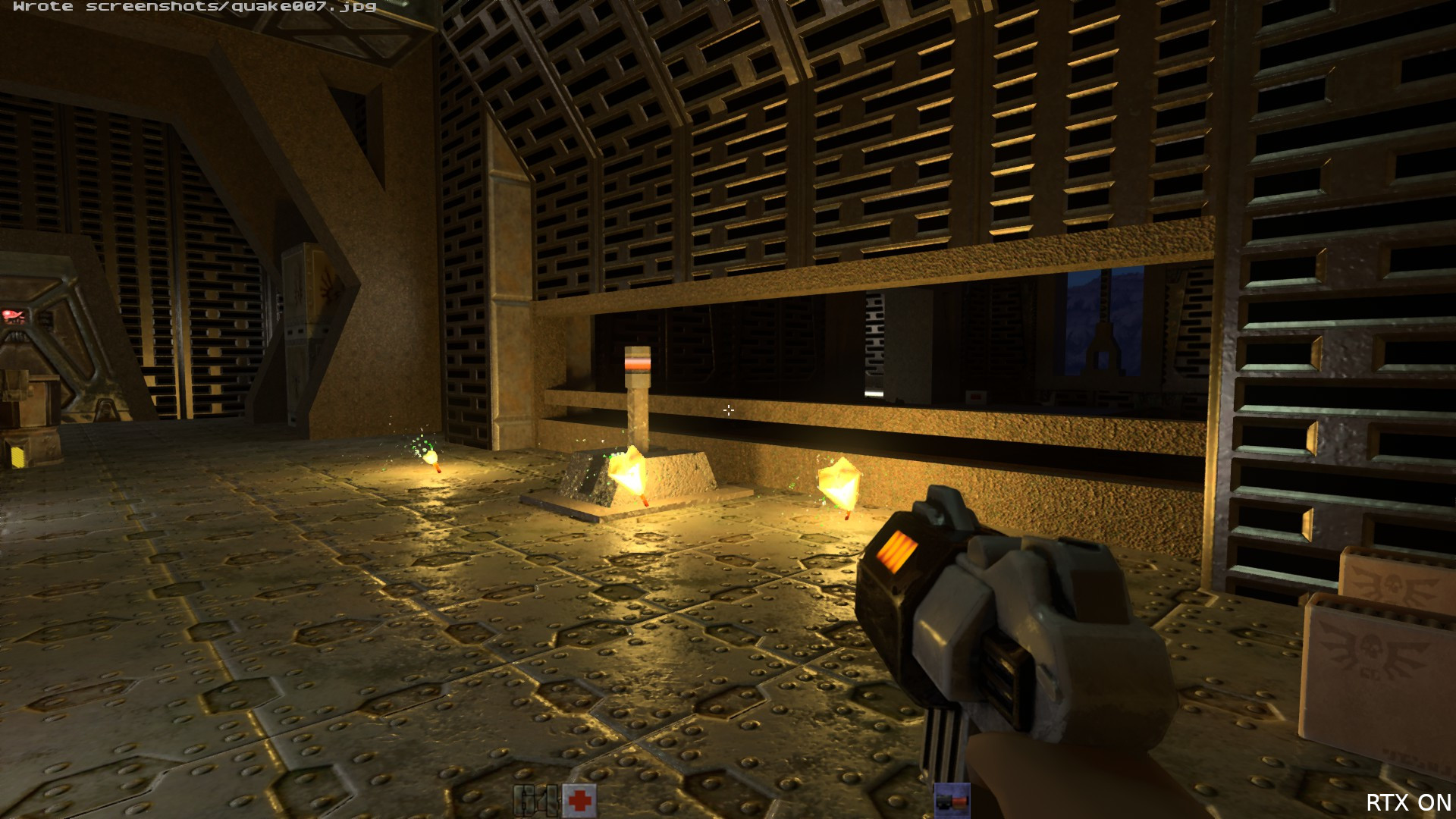 A full comparison between versions including Quake II RTX 1.1/1.2 and OpenGL can be seen on the official NVIDIA website here.
Want to try it if you have a capable GPU? The first three levels are free on Steam (with Linux support), and if you buy the full game it can locate it for you to play the entire game through with RTX graphics enabled.
Some you may have missed, popular articles from the last month: