After a successful mobile release, Mars Power Industries Deluxe has arrived on PC with expanded content and Linux support right away. Note: Key provided by the developer to our Steam Curator.
Developed by 7A Games, a small indie outfit from Poland. The idea and basic gameplay of Mars Power Industries was originally created during the Global Game Jam 2018, with it then polished up to release after.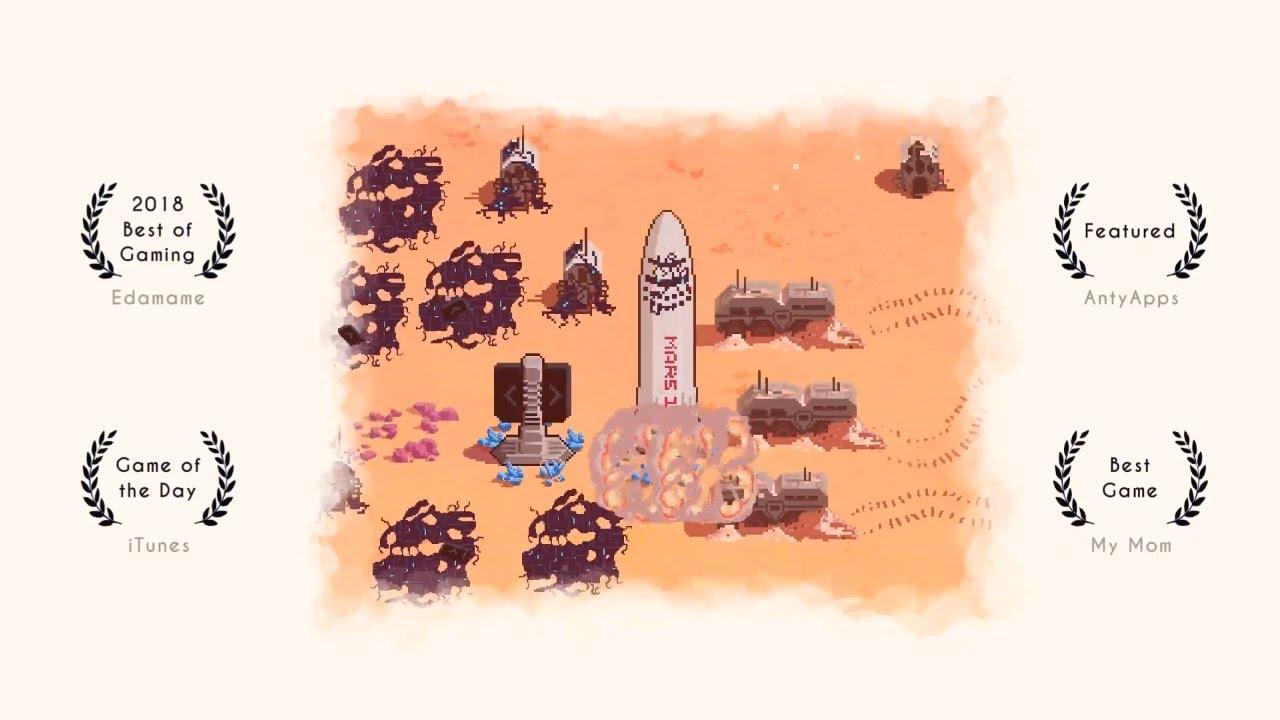 The gameplay is quite simple, with you dragging and dropping buildings onto small levels in the order they're given to you on a little conveyor belt. You have no timers, no score and no pressure with unlimited retrying and the ability to undo a single building placement at a time so you can experiment as much as you need until you solve it.
While the levels are small, they're well designed enough that some of the puzzles will make you really stop and think for a little while. Each power node you put down can only supply to buildings in certain directions and you can only place them onto tiles that have these strange blue crystals. The challenge is getting your placement order correct, to be able to spread these buildings across the small map to supply power to all of the buildings.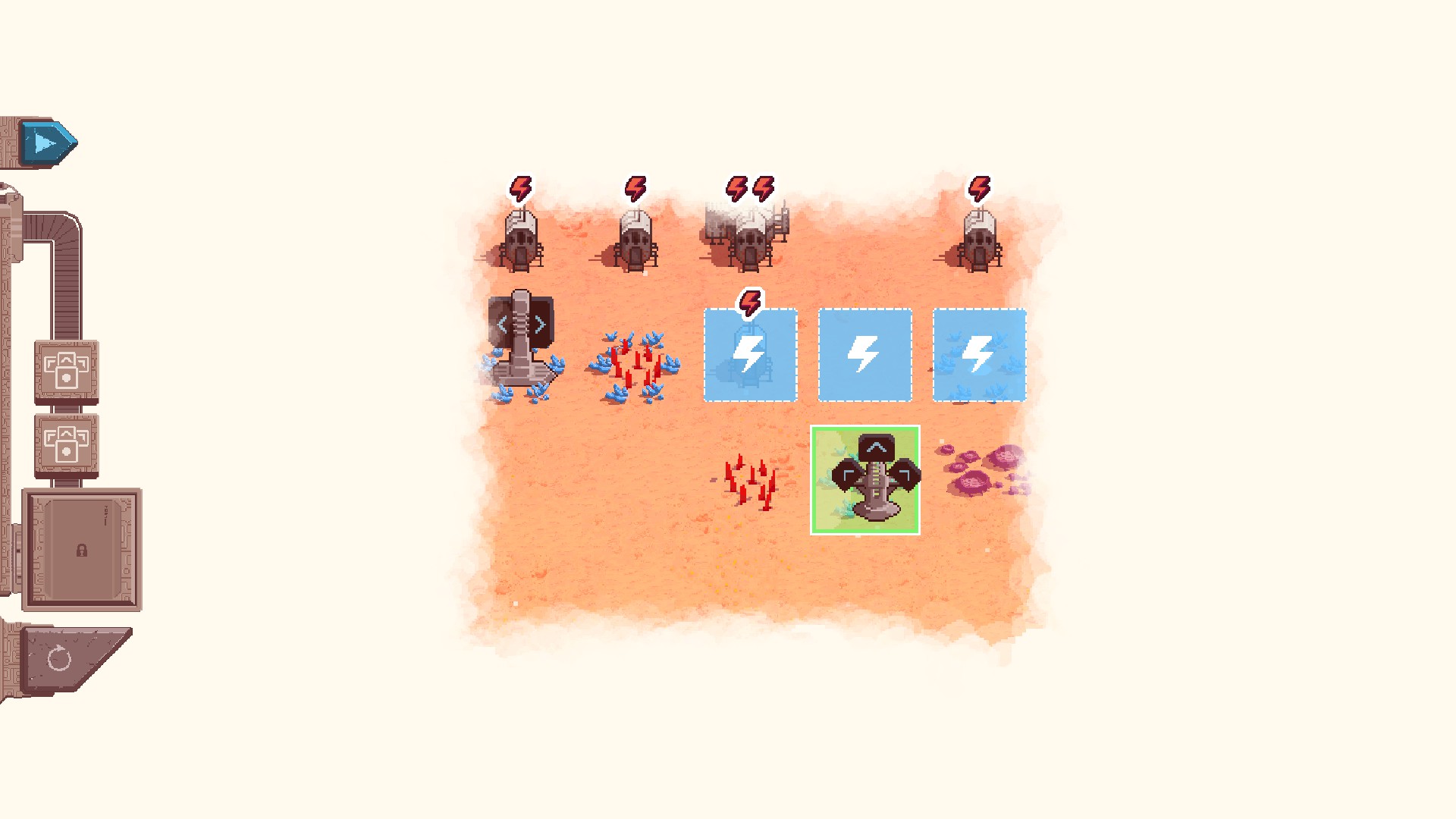 The trouble is, sometimes spikes come up from the ground depending on your placement order, so you have to figure out what positions keep them away as they block your buildings. That's not all, as you get through the levels it does gradually add a few more mechanics too. There's map features that activate one level of power in a straight line (some buildings need to be supplied more than once), so you need to work your way over to them. After that it throws more than just power into the mix, so you have to supply different resources to specific buildings by spreading them across the map without messing up your distribution.
Feature Highlight:
97 handcrafted puzzles, that's 4~5 hours of various difficulty levels. If you're really good it's 3 hours and if you manage that you MUST contact us!
No engineering knowledge needed! Puzzles are only about proper placement and order of operations!
Chill out and enjoy our relaxing space zen mood filled with sweet synth riffs.
Strange science fiction story told without words! What's the big Mars Mystery?
Achievements for the curious Mars explorers !
Compared with the mobile version, 7A Games say it has "all updates with new levels along with more music".
Clever, simple design makes it rather lovely to play. You can find Mars Power Industries Deluxe on Steam, there's also a demo so you can see if you like it.
Some you may have missed, popular articles from the last month: