Geneshift: Battle Royale Turbo from Nik Nak Studios continues getting polished up ready for a full release with some big new features being released recently that should hopefully make it even sweeter.
Now you don't need to fumble around picking the right server to play with friends, as Geneshift actually has a built-in party system. It's integrated with Steam too, allowing you to invite others to join you and chat while you're in the menu sorting what you're going to do and party members follow the leader into games. Much better! Music got a big revamp too with faster tunes to fit the gameplay, and it's also more dynamic based on what's going on so as you start taking damage it should get more intense beats.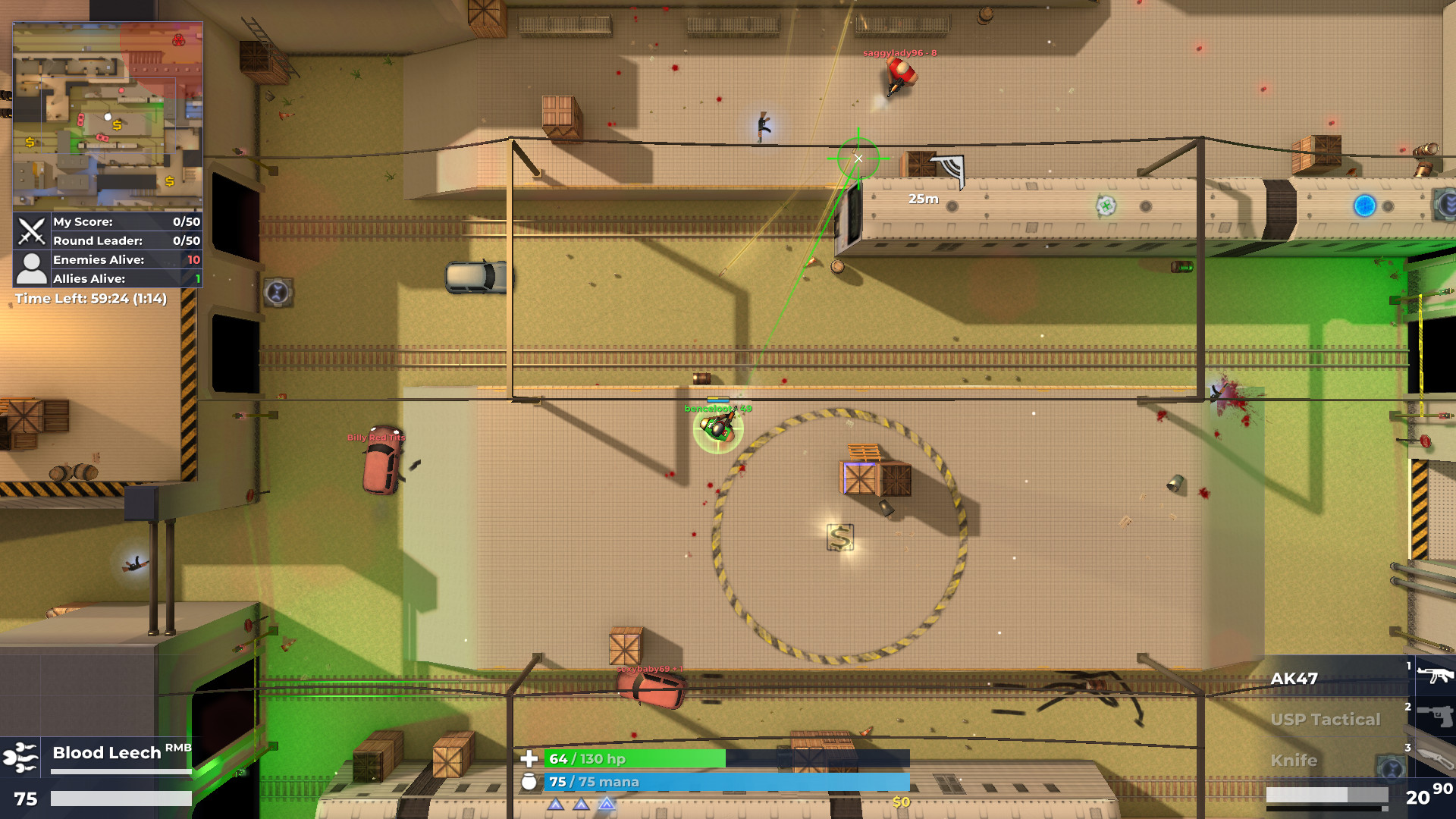 Another big feature addition to allow it to be more accessible is gamepad support. I tried it out today with the Steam Controller and it seemed to work reasonably well.
One of the unique features in the Battle Royale mode are Zombie players. Once killed you turn into a Zombie and now the revival mechanic is back in, so you kill a player and get to come back. Zombie players can also now drive vehicles and access normal weapons, however they do 50% damage to give normal players a chance.
As a reminder, while Geneshift has shifted focus towards the Battle Royale modes it does have a full single-player/co-op campaign available if you purchase it. When playing online, there's plenty of other game modes available too. There's even a demo, which allows for online play.
You can pick it up on Humble Store and Steam.
Some you may have missed, popular articles from the last month: