How about a little classic platform battling this holiday season? Teeworlds has a brand new release available.
Teeworlds 0.7.4 was released a few days ago and it does bring with it some major changes and improvements it's not just a small bugfix update.
For starters, the chat system got a few handy upgrades. It no longer clears the whole chat when a server moves between maps, so you don't suddenly lose what everyone has been saying. Additionally, you can easily scroll through chat history now using Page Up/Page Down. The muting system was also improved so the game will remember who you mute.
Something a little more exciting is some proper integration of a Race mode complete with finishing messages, a special timer, times in the server browser and scoreboard, map record on the scoreboard, checkpoint support and more.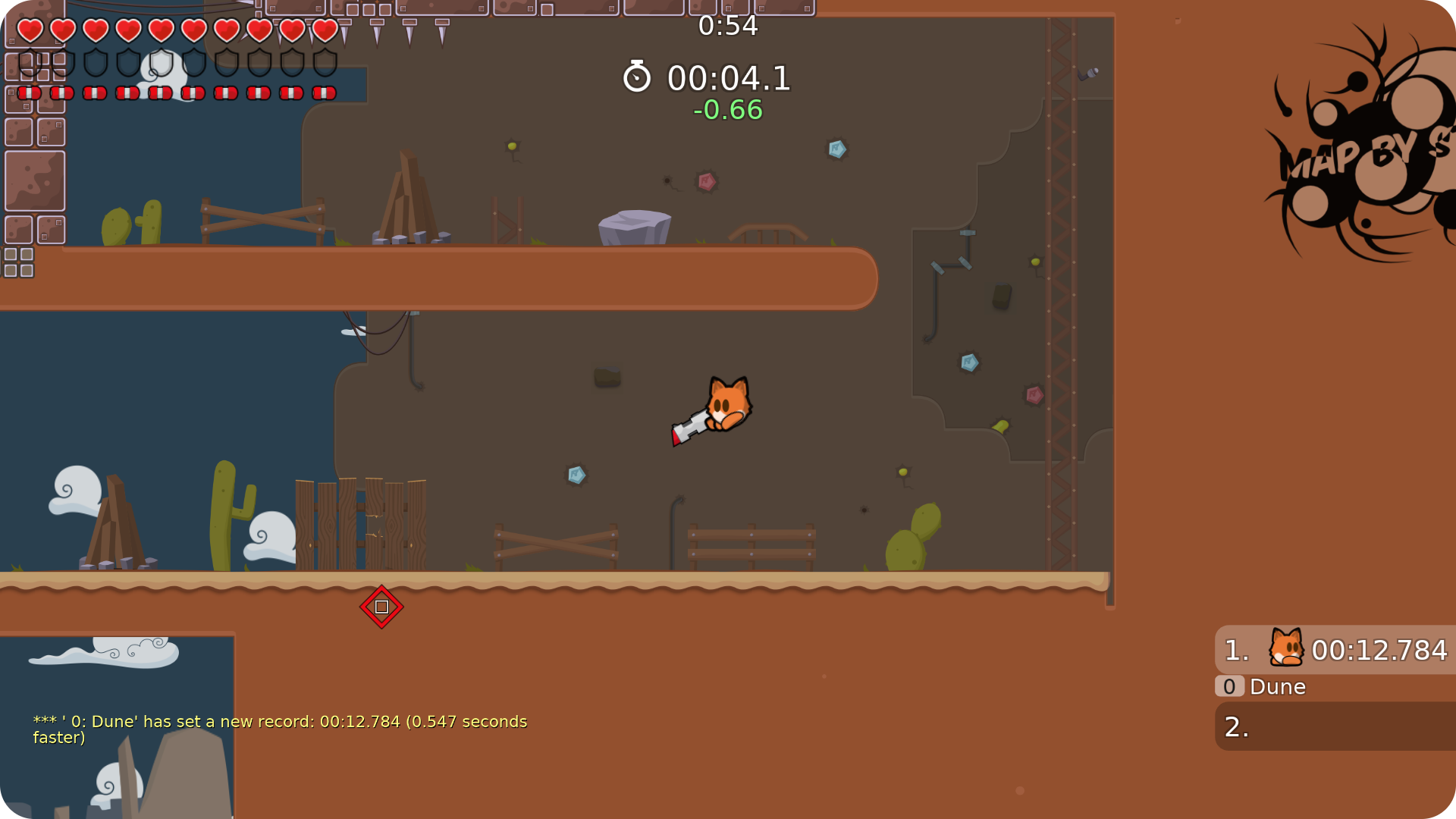 You can also now pull up the server browser when in-game, you don't need to go back to the menu and quit your current game just to take a look at other servers. The statistics board in-game also got an upgrade to give more details like best killing spree, K/D ratio, visual count of flag captures in CTF mode, weapon stats and more. There's also even more character customization, with 0.7.4 adding in 24 new skins, colourable eyes, and many more body parts. Full changelog can be found here.
See more on the official site. Want to play with other GOL readers? We have a community-run server from user dpanter available. Just search for GamingOnLinux in the server list.
Some you may have missed, popular articles from the last month: