Set in a madcap, Ren & Stimpy-esque world, Dead End Job is a crazy twin-stick shooter where you're sucking up ghosts. Made by Scottish developer Ant Workshop, who also made the clever and brain-twisting Binaries and Linux-friendly publisher Headup Games.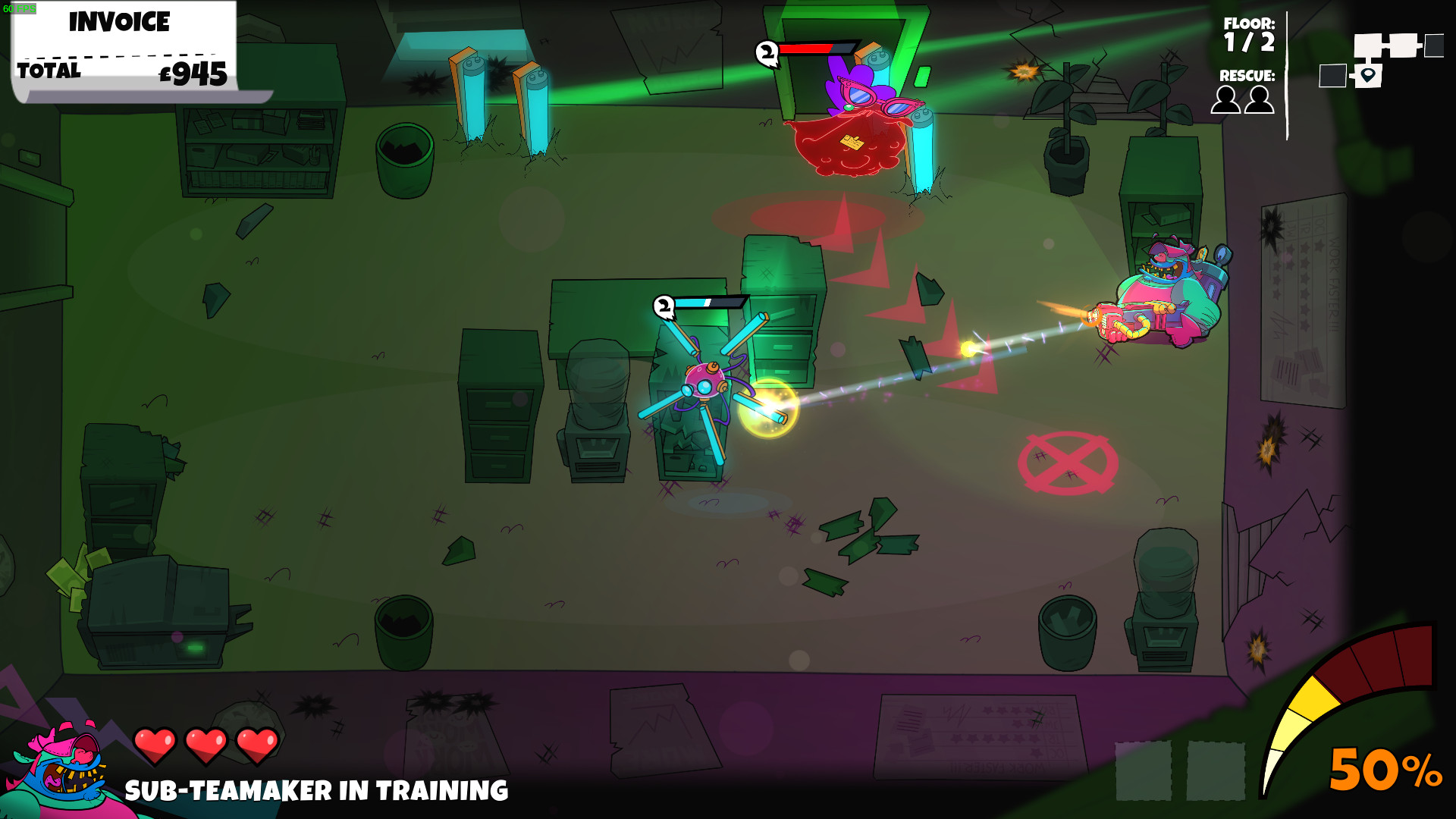 Dead End Job is quite a lot like The Binding of Isaac, as you go from room to room taking out enemies. However, Dead End Job has a much more playful and family friendly setting. You shoot the ghosts with a blaster, then suck 'em right up with your vacuum to earn cash.
The enemies are quite varied, each with a different attack and some are quite amusing like the ZX Spectre seen below. All of the ghosts seem to be a pun of some-sort, something to keep making me chuckle through it as I discovered more of them.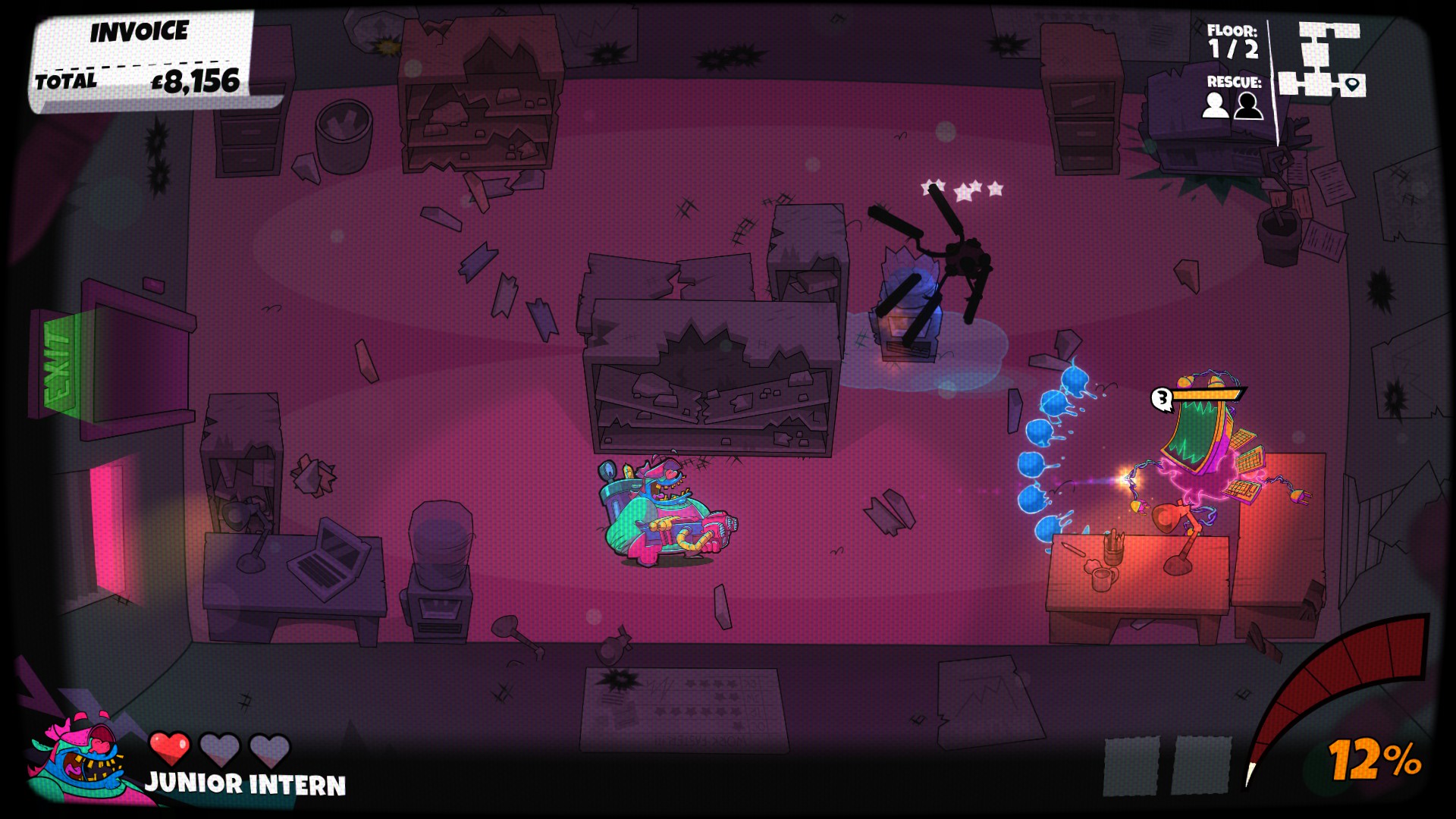 You do all this while keeping an eye on your heat gauge, if it gets too hot you have a moment of cool-down where you can't use your weapons. This does get a little tricky, when you're in a small space with a lot of enemies you need to dodge. It can get quite frantic!
Each time you fill up your tank, you get a promotion where you're able to pick an upgrade.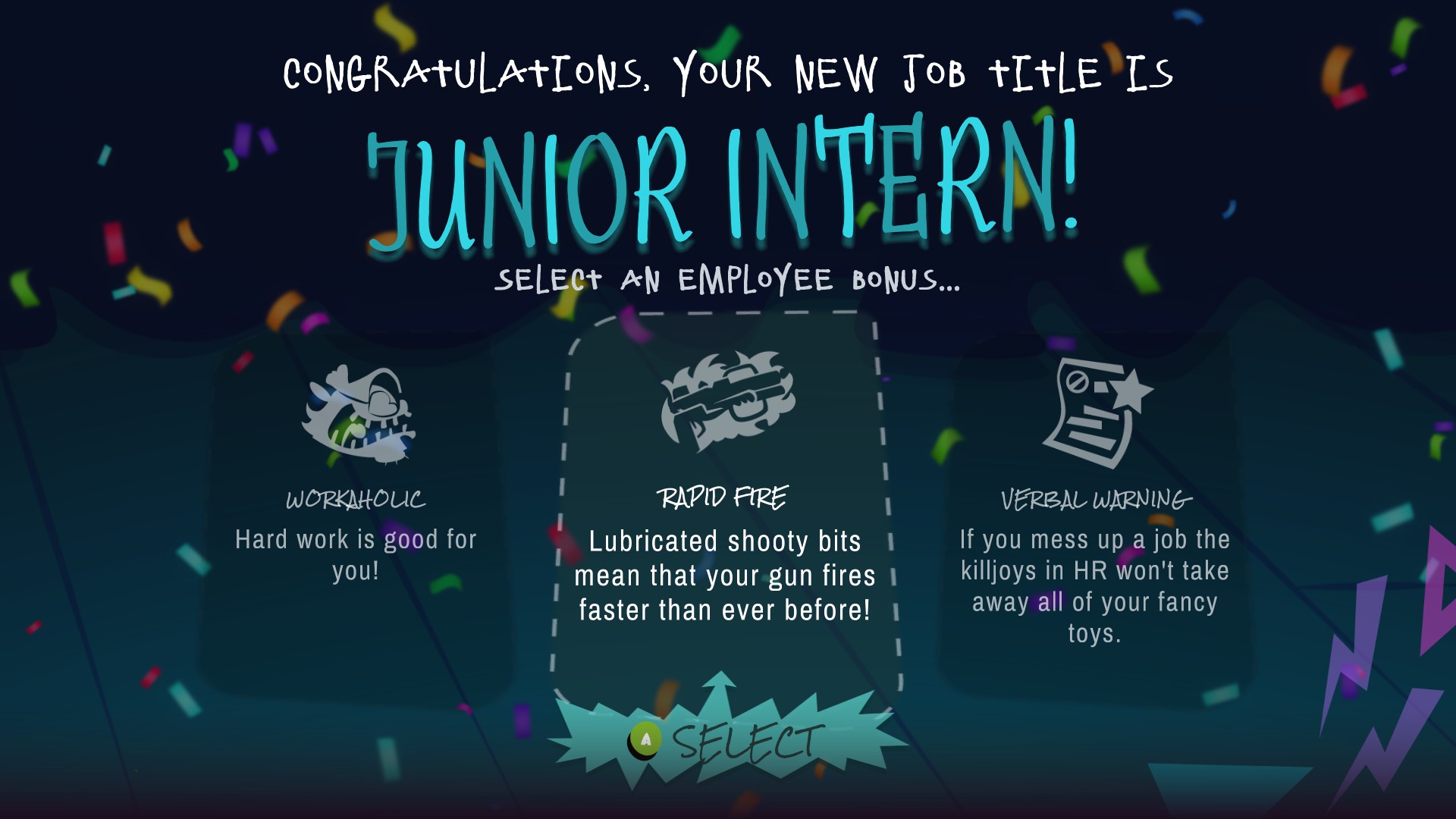 As you progress, you also collect various power-ups. Food will heal your precious limited health, there's a few one-time weapons, a special grenade and all sorts. What I did especially like here, is that these items are persistent between your runs. So what you pick up and don't use, you get to take into your next job.
Check out the launch trailer below: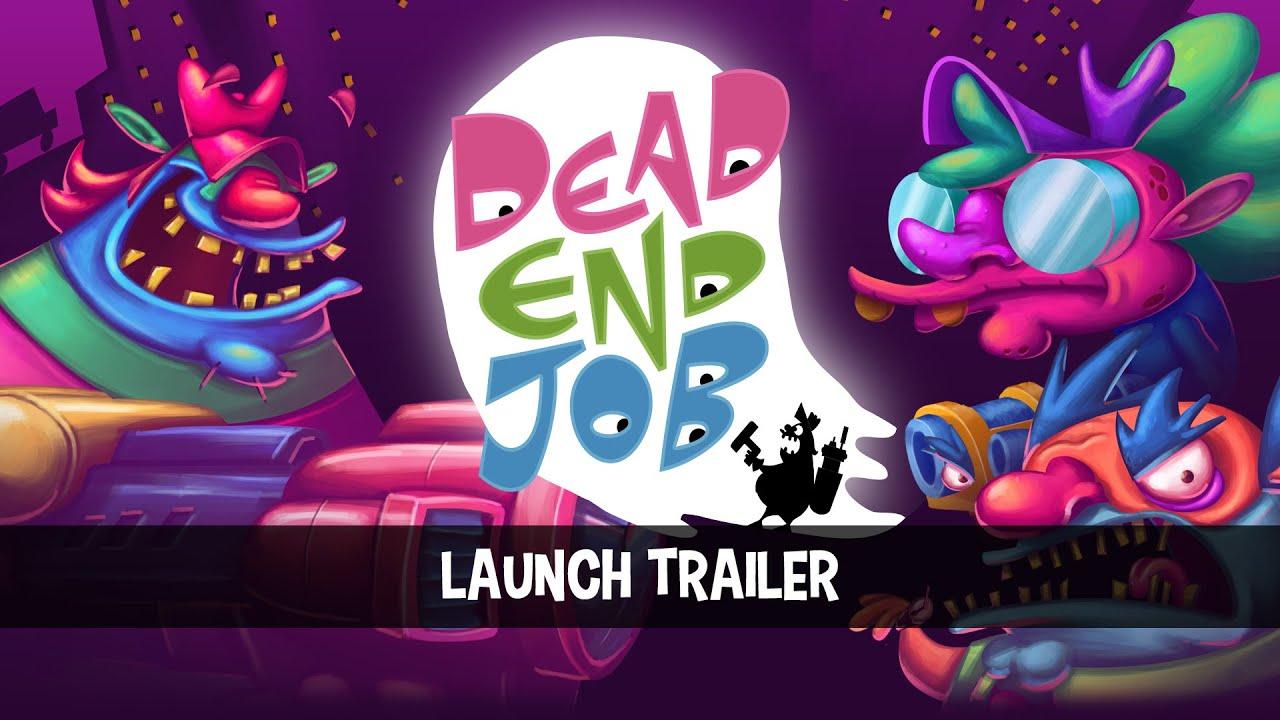 Feature Highlight:
Exorcise restaurants, offices and other buildings.
Use a plasma blaster, your trusty vacuum pack and a whole range of supernatural items.
Save your mentor's soul or she'll spend eternity as a spook (voted "Least Preferred Fate" in Ghost Hunter Monthly).
A madcap story written by IGF nominee Xalavier Nelson Jr
Drop in/drop out couch co-op, as your mentor appears to lend a hand!
Stunning cartoon-quality artwork inspired by 90's favourites like Ren & Stimpy.
Featuring original music by the award-winning Will Morton (Grand Theft Auto series).
Twitch and Mixer integration allows viewers to help or hinder the streamer.
Sadly, at release, it does have a major flaw in the Linux version. Once you make a profile, it goes to a black screen as it's supposed to show a really short video. You have to quit and reload, then it will work fine. The publisher has been made aware, as has the developer. Hopefully they will solve it soon.
Apart from the above issue, everything else is perfect.
The scrapbook was a nice touch, showing off everything you've captured as you progress.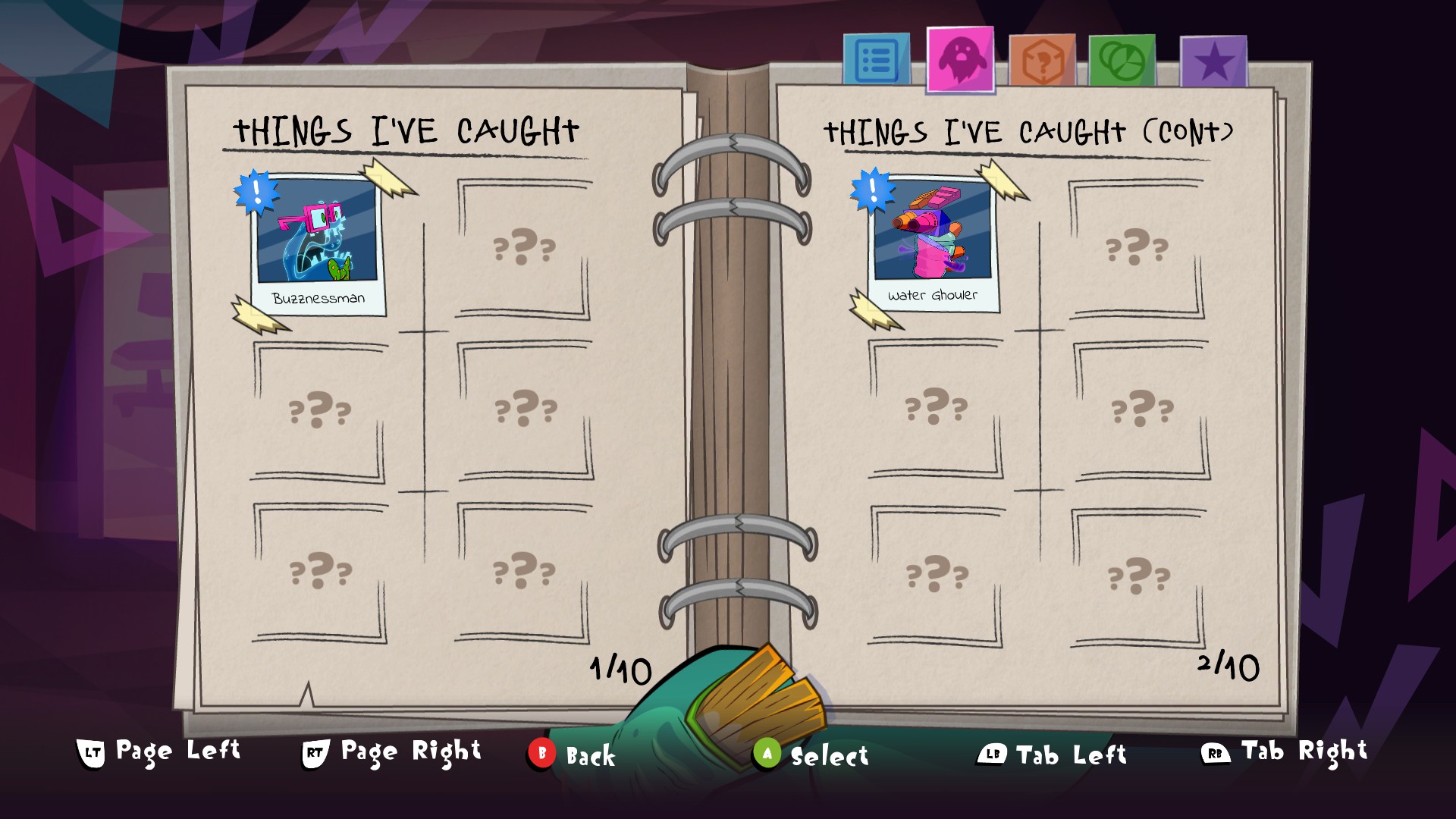 It has a seriously good cartoony style, toe-tapping annoyingly good music from the award-winning Will Morton (Grand Theft Auto series) and gameplay that keeps you wanting to clear just one more level.
You can find Dead End Job on Humble Store and Steam.
Some you may have missed, popular articles from the last month: