The Superbug Initiative in Two Point Hospital is a pretty sweet social feature, where people come together to solve big goals and it then unlocks special items for you.
However, it does require you to be an active player participating in them all. For some who don't have time to constantly play, you could feel like you're missing out. Well, no more.
Two Point Studios have setup what they're calling a Hospital Pass but don't worry it's not a paid-pass like other games. It gets you to sign in with your Steam account to give you a hidden DLC, then it will ask you to sign up to their newsletter. Once done, you will instantly get the Golden Toilet, Golden Sink and Golden Hand Dryer to make your hospital look truly shiny.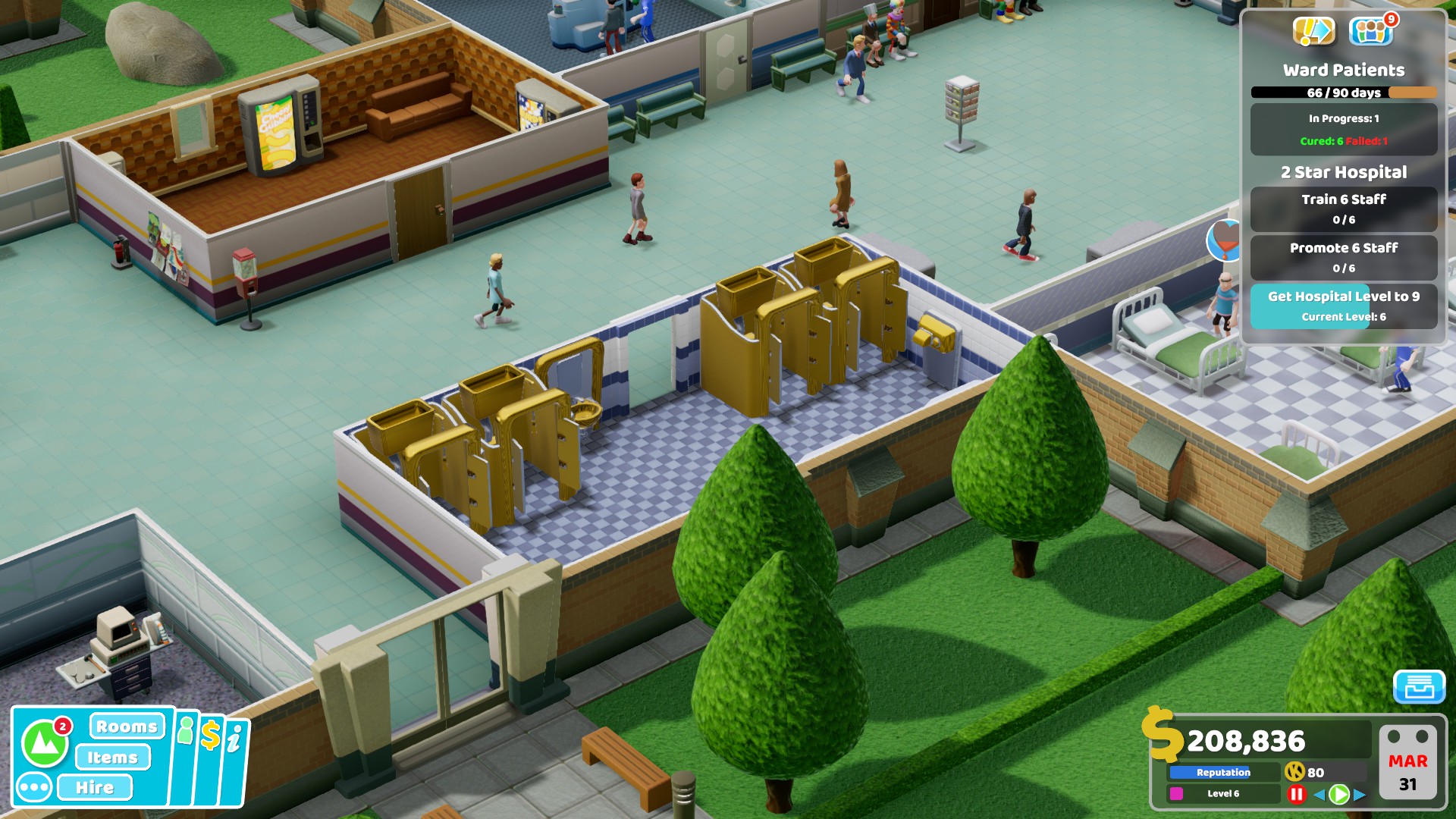 That's not all, going through this to get the Hospital Pass will also then grant you all the items from Season One of The Superbug Initiative. There's quite a lot of them too, so it's a nice way to grab all the extras like the little animal cage, multiple statues, an Ectovat item that Janitors can deposit caught Ghosts into to turn them into Energy for your staff, a Brain Chair to give your staff a mental boost, an Insect Ranch cosmetic item and all sorts of weird stuff to add into your hospitals.
If you're interested in the Golden items, plus all the items from the first part of The Superbug Initiative you can sign up for the Hospital Pass here.
You can pick up a copy of Two Point Hospital on Humble Store and Steam.
Some you may have missed, popular articles from the last month: