Godot Engine, the quickly improving free and open source game engine is getting real close to a major release with the first Release Candidate now up for Godot 3.2.
What was suppose to be a reasonable small release, has grown into something rather large with a lot of new features coming in to help developers make their games. With thousands of code commits by hundreds of different developers to the point that they expect Godot 3.2 to be "much more mature than 3.1 in all aspects".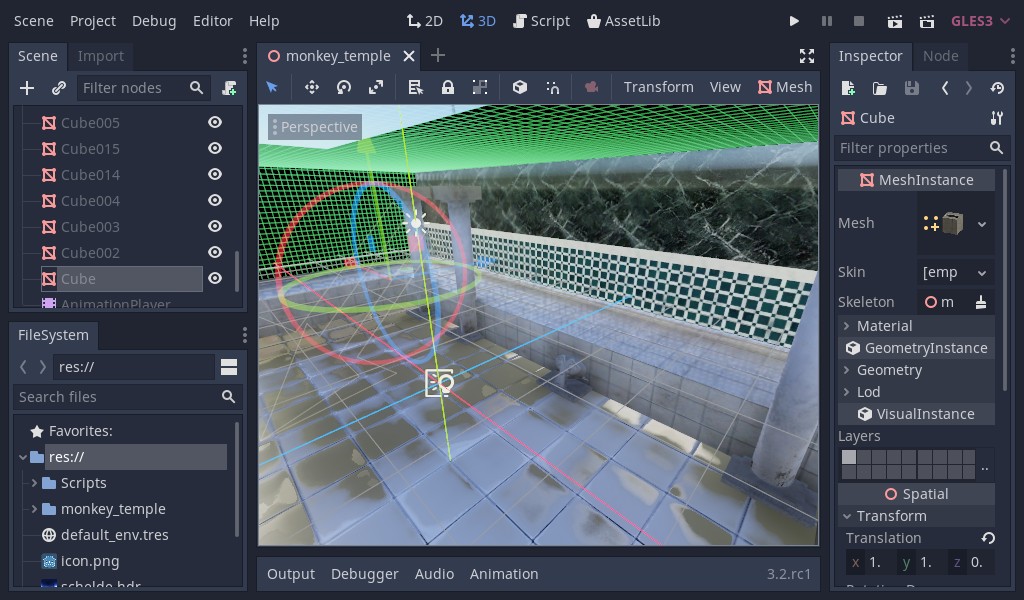 Pictured: Godot Engine 3.2 on Linux
While they've now hit the Release Candidate stage meaning it's ready for wider testing, there's still over 100 bug reports open. Hopefully now there's less of a focus on features, that list can shorten quickly. The amount of new stuff in Godot 3.2 is pretty incredible, there's no official release notes yet but you can see this rough changelog.
See their announcement here.
There's also plenty of new examples, tutorials, templates and so on that have been added since Godot 3.1 like the Water Temple Demo shown in my shot above. Something else that's interesting is a new site called GotM, a free game hosting platform just for developers using Godot.
Some you may have missed, popular articles from the last month: