Three Flip Studios have announced their local/online competitive multiplayer party game Armed and Gelatinous is releasing with Linux support in Q3 this year.
Originally funded on Kickstarter and then moving into Early Access on Steam, they decided to stop purchases and get working on the game in a closed-Beta form to ensure it's properly ready for release. They're almost ready, with the addition of online multiplayer for the full release to expand the audience.
Choose one of four colourful blobs and race through space for tacos in Food Fight mode, compete in Dodgeball and Football (Soccer to some) games or enter the Deathmatch of the century. Master weapons including grenade launchers and machine guns in the single player campaign. Absorb firearms, balancing increased damage with increased mass and declining mobility to dominate the competition. Sounds like a huge amount of fun.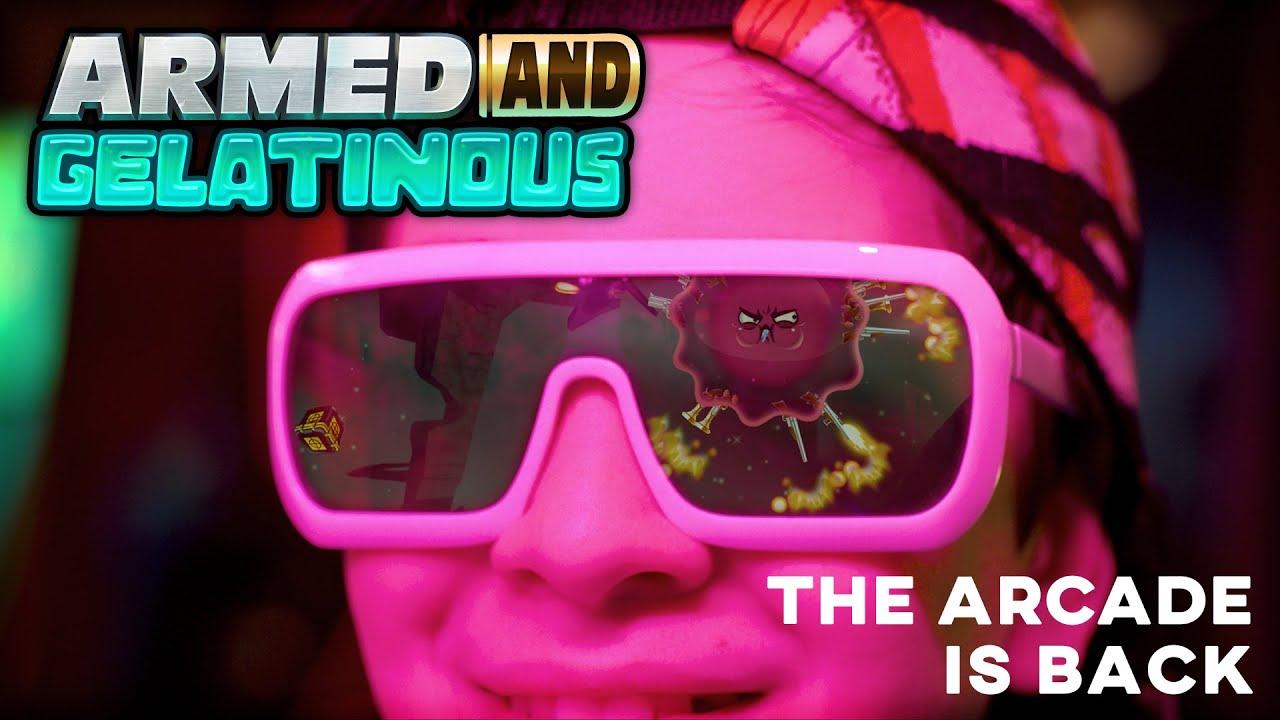 If you wish to see a bit more gameplay, we have some up on our YouTube channel.
According to what the developer sent over, Armed and Gelatinous features voice talent Brian Sommer from Diablo III and League of Legends under the direction of the late Jory Prum (The Walking Dead, The Wolf Among Us, Among the Sleep), who also engineered the game's more than 20 eclectic jazz and retro music tracks in collaboration with artists including Chris Huelsbeck (R-Type, Star Wars: Rogue Squadron) and Zac Zinger (Street Fighter, Final Fantasy XV).

"Jory recorded the perfect sound effects for our wacky zero-gravity space shooter, and his masters of the 21 tracks on our original soundtrack have given it a truly stellar vibe," said Rob Howland, co-founder, Three Flip Studios. "Anyone can learn to play Armed and Gelatinous, but only the most skilled will dominate. It's super easy to pick up and play with friends or the whole family, providing hours of fun at maximum silliness for every kind of player."
At release in Q3 they said it will be priced around $19.99, with support for English, Japanese, Spanish, French, German and Italian localizations. You can follow and wishlist on Steam.
Food Fight, Dodgeball and the single-player Target Practice are all brand-new additions, which will be shown off at PAX East taking place during February 27 - March 1 in booth 28077.
Some you may have missed, popular articles from the last month: