Revengers Assemble! Why does that sound so familiar? I can't think why. Road Redemption, the modern Road Rash-like just gained a big new DLC.
Sounds like the team behind Road Redemption have decided to lean into the silly with the Revengers Assemble expansion. Obviously somewhat inspired by The Avengers (plus the Revengers are an actual thing in the Marvel universe) it features new riders like "Admiral Uganda" who has a special shield made out of "Vibronium" who can deflect attacks and "Theranos" who can turn enemies to dust with their "Chaos Gauntlet".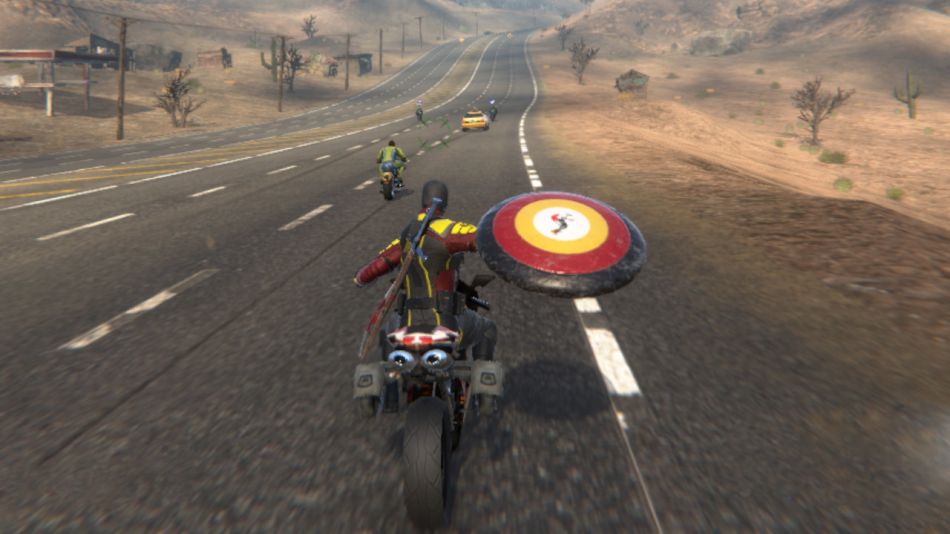 As dumb as it sounds, I still definitely want to try this—just look at that shield! Road Redemption was never a particularly serious game anyway, with driving at high speed on a motorbike as you smack people over the head with whatever you have in your hand at the time.
Nice to see it still alive and being worked on though! Turns out towards the end of last year they released a massive update for it too with an even tougher "New Campaign++ mode", "improved graphics", "improved performance", a better AI, nicer animations and the ability for local multiplayer to give each player a screen if you have more than one monitor attached and it works on Linux too (surprisingly!):

Think I'm going to have to play a lot more of this. Love that feature.
You can pick up Road Redemption from Humble Store and Steam.
Some you may have missed, popular articles from the last month: