With how popular deck-builders have become, it's no surprise to see many developers have a go at it. Orangepixel have with Space Grunts 2 and after playing it, I'm really enjoying it. Note: Key provided by the developer.
Currently in Early Access, released there back in September 2019 the developer seems to just keep adding more to it nearly every week. Given how many updates it's had, I took it for a spin to get some early thoughts on it. Space Grunts 2 has been, at least so far, one of the most unique feeling roguelikes thanks to their deck-building mechanic. Like other great roguelikes it's turn-based so nothing happens until you move, you take turns on the combat, and if you die and you need to start again. However, as you travel you collect cards which are you abilities.
The cards replace everything you would expect: abilities, utilities, weapons and so on. Some can be used over and over again, while others only have limited charges before they're gone. It's a little odd but it definitely works and it really sinks it's teeth into you so you want just one more run. Thankfully, death is not entirely permanent. As you progress, you will be able to unlock extras. New bits like special "Trinkets" to help you along, Buff cards, Passive cards and more.
Since the trailers are quite fast-paced and don't give you the best look, here's a gameplay video to give you a brief idea of what to expect from this card-battling roguelike: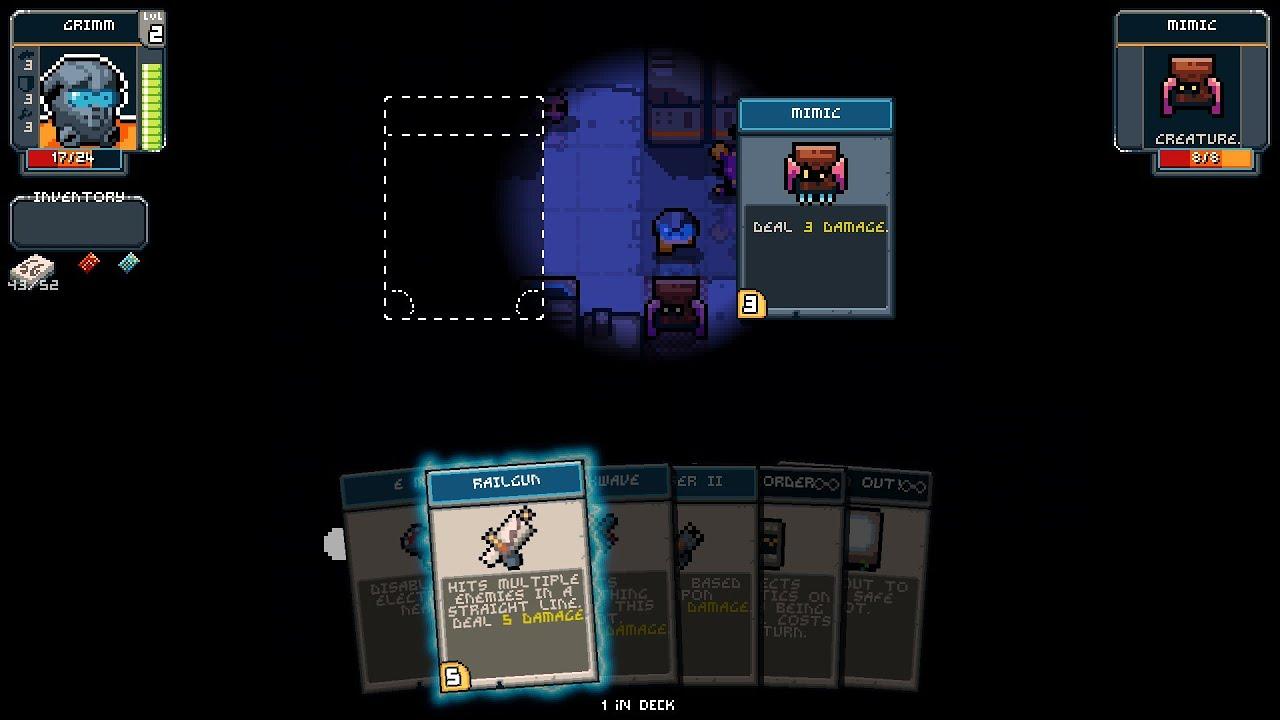 It's good and there's a lot of replay value here to keep you coming back for more with a satisfying gameplay loop. With the mix of styles and mechanics here it's very much like the original Space Grunts, and a lot of other similar roguelikes with cards forming a deck of abilities to create a fun little twist on it. Everything is fluid, the battles are quick and to the point letting you continue exploring and collecting more cards.
Coming up next, going by the roadmap, Orangepixel are planning to add in some form of NPCs that might let you trade with them and expanding what you actually do other than explore, loot, destroy, grab a key card and continue on.
I'll be taking another look when it's had a few more updates or when it leaves Early Access, it depends how much time it has left until it's done. Even so, I'll still give it a thumbs up for now. You can pick up Space Grunts 2 now on Steam.
Some you may have missed, popular articles from the last month: