One of my most anticipated releases to come from a crowdfunding campaign, Space Haven continues to get some really fun features and another huge Alpha release recently went up.
As a little reminder: Space Haven is a colony-building sim with a bit of a difference. Instead of a static colony, you build a fleet of starships tile-by-tile and you can travel around with them. You manage your crew, their needs, make sure they have a comfy bed and deal with all the nastiness of space travel.
With Alpha 6, things are heating up with the introduction of ship to ship battles. To be able to engage in such an activity you need weaponry of course, so they've introduced the Energy Turret:

That's not all, as no spaceship in any good sci-fi is complete without a bridge full of lots of fancy looking consoles and they delivered that too. You can now actually build a proper bridge, with a bunch of different console modules each specialized in controlling a certain aspect of the defence and offensive systems like shields, weapons, communications and navigation.
With these different consoles, I'm also starting to get flashbacks of playing (and failing at) FTL. Trying to get everyone onto a console during a battle while fighting fires, alien boarding parties and all sorts of horrible things.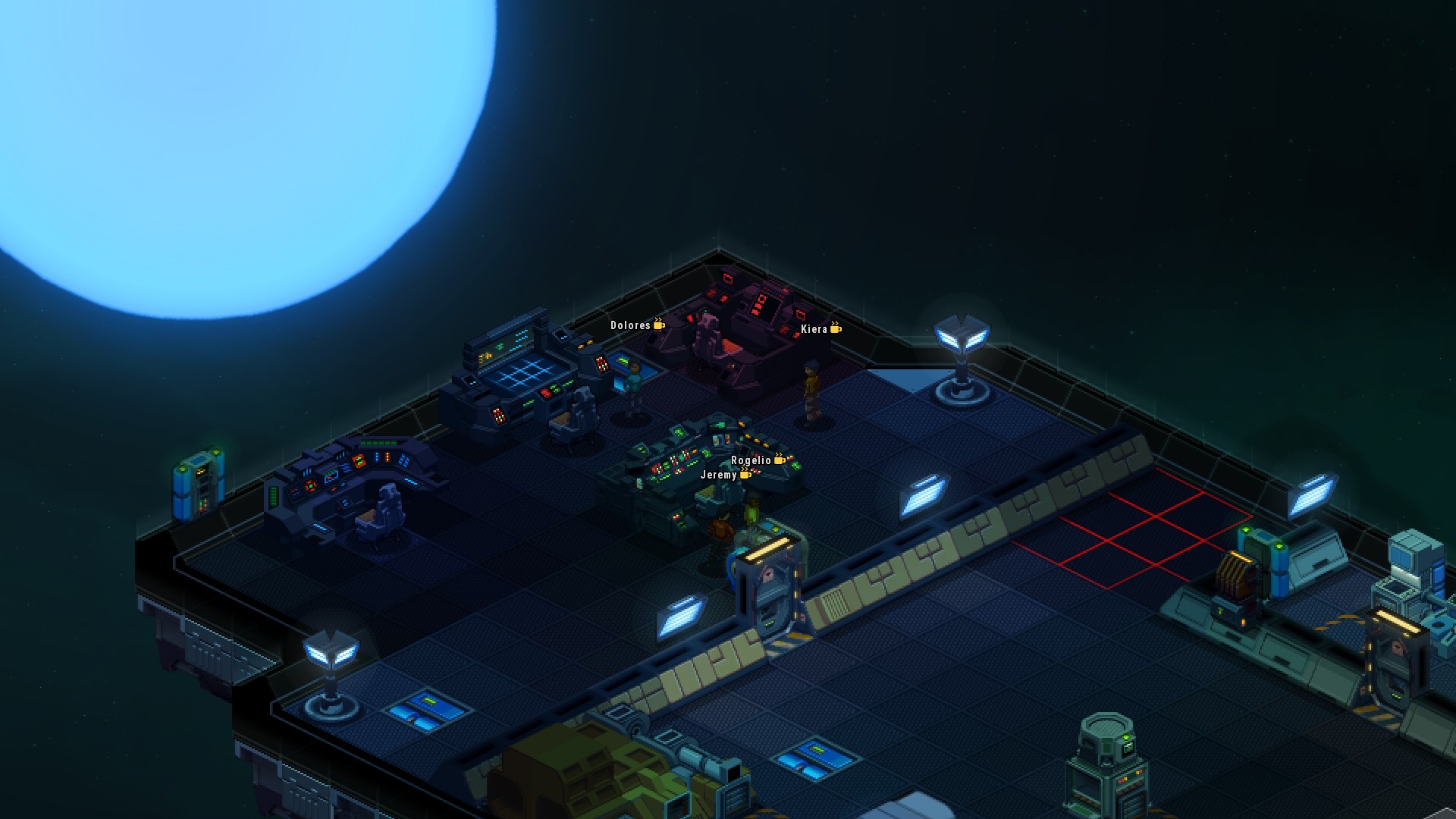 My sci-fi nerd senses are tingling.
This update adds in lots of other smaller helpful things too. Power, for example, could have been a nuisance to get around your ship at times as it needs power nodes to distribute it from a source. Previously this was either a standup unit which occupied a space on a tile or a wall unit but now they've added in a unit that can go below the floor saving you some space when you need it. Additionally they added 4 new music tracks (the music in Space Haven is utterly sublime - listen to one here), a Solar Panel with variable efficiency based on how far you are from the current star system sun, a Shield Generator, Hull Stabilizer, Scanner and more fun things to construct.
A little tip for you too, while you're building you might want to give them a toilet. Of course, I was focused on expanding, as I wanted to get my ship ready in no time. However, my crew being like something out of "The Sims in Space" had other movements on their mind and the game is a little bit graphic with the status updates.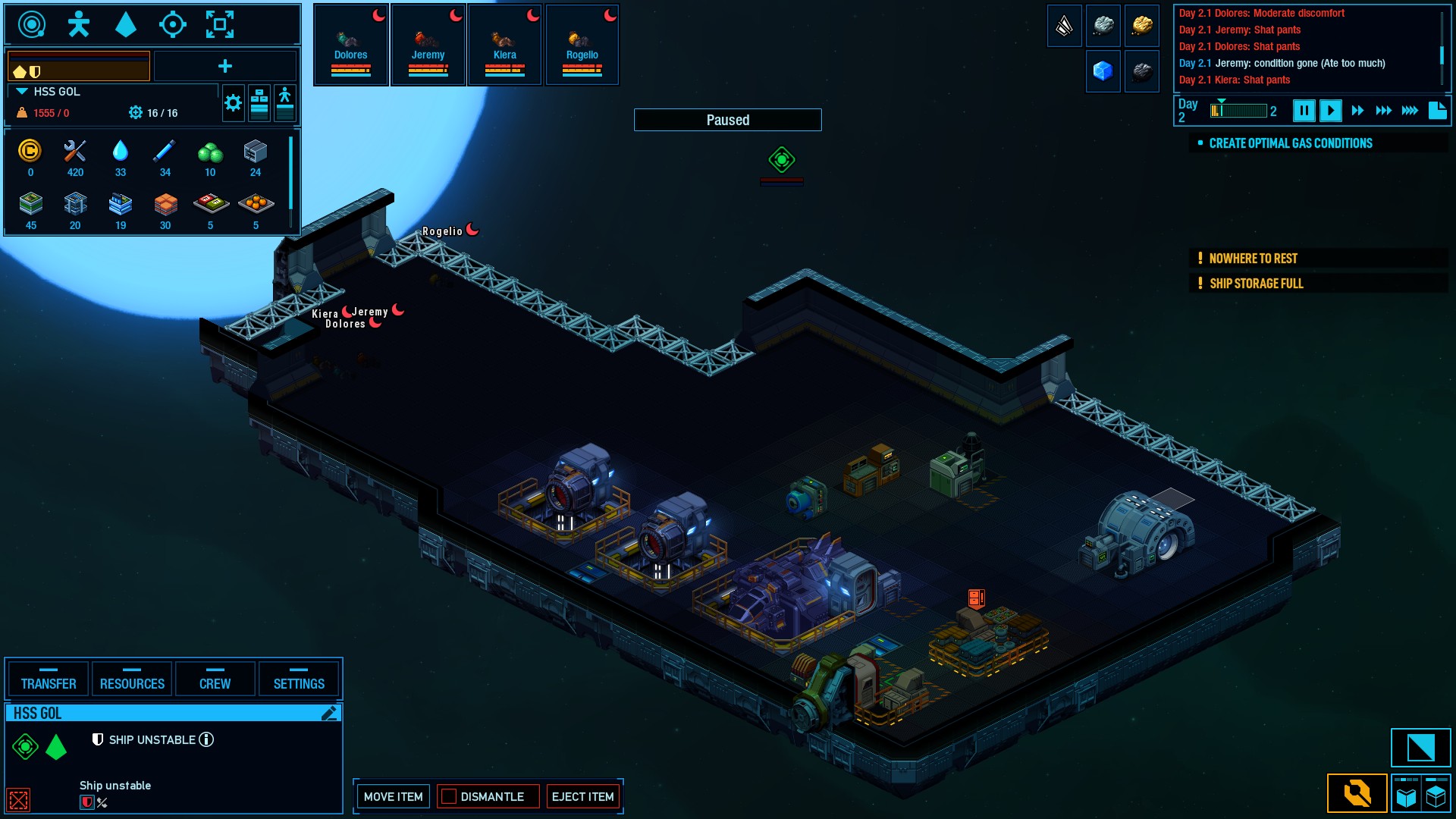 I remain very curious to see how Space Haven will stack up against Starmancer, another crowdfunded space building sim. Thankfully though, they do seem to be going in different directions on both style and gameplay. Space Haven seems more focused on both the building and exploration with Starmancer being more intimate with the interactions around a single station. Space Haven does at least have something out there for us to play too, and so far my thoughts on it have been very positive.
There's no set date yet for Space Haven to arrive on GOG and Steam for Early Access but they say it's getting close. If you wish to pick it up early, with builds fully supported on Linux you can do so on their store.
Some you may have missed, popular articles from the last month: