Geneshift has been through an evolution over the last two years. It already had a single-player and co-op campaign, tons of online modes and then a Battle Royale mode was added which has been the newer focus. It's coming closer to completion now too.
Eventually, the plan still seems to be for the game to go free to play, with a DLC that unlocks everything. To get things going they have a new flashy website and trailer to explain it all a bit better: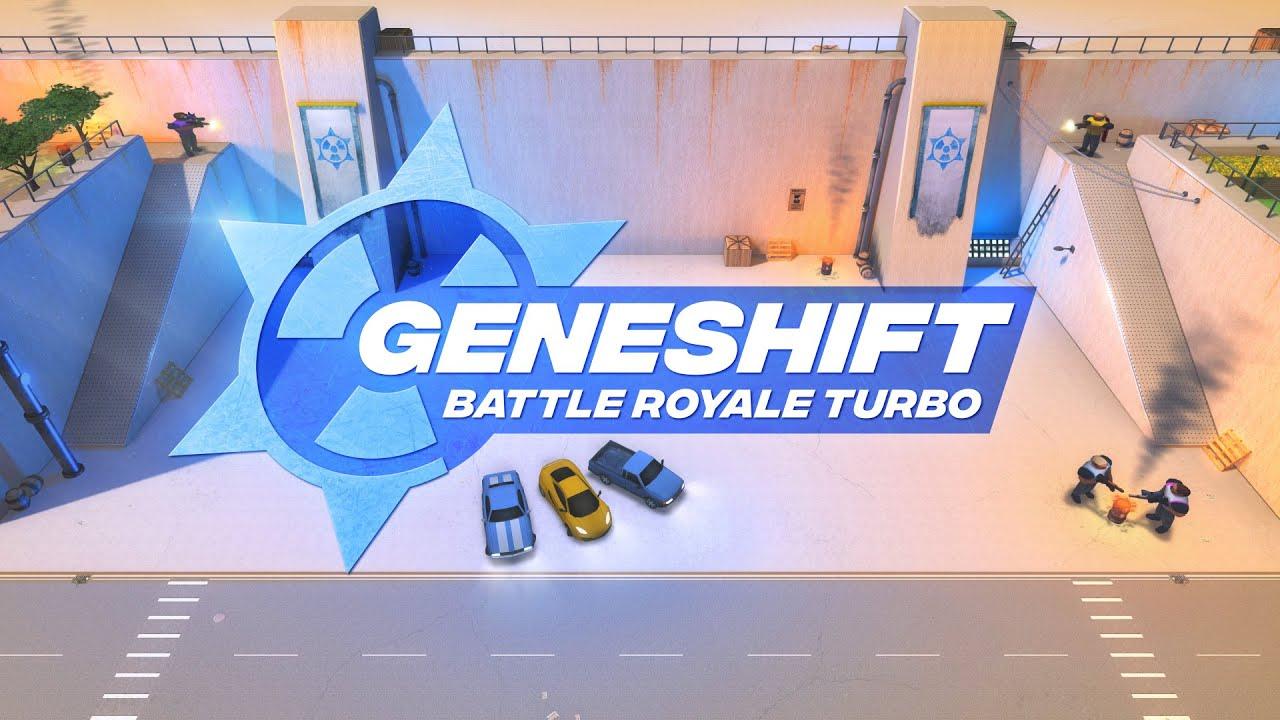 It is a huge amount of fun, even when playing against bots which are still pretty good. Obviously a lot more fun with others though, nothing like being the last one standing amongst your friends. Being able to drive around and cause chaos is definitely my favourite part of Geneshift.
Also added is a newer tutorial flow, giving first-time players a self-hosted bot game with a checklist to go through to ease people into the unique flavour Geneshift offers up.
Feature Highlight:
Battle Royale Turbo: Be the last man standing in the new Battle Royale mode, where each round only lasts 2 minutes.
Singleplayer/Co-op Campaign: Play through the tongue-in-cheek storyline, either solo or with up to 4 friends online.
Tactical Multiplayer Combat: Fight players or bots online in modes like Capture the Flag, FFA Deathmatch, and Conquest.
Insane Vehicle Action: Ride with allies to do drive-by shootings, detonate car bombs and capture key objectives.
Over 30 Tactical Skills: Create complex skill builds as you gain experience and permanently level up your mutant.
Over 20 Brutal Weapons: Fire pistols, shotguns, snipers, explosives... or save up for the deadly superweapons.
Secret Base Building: Place hidden chemicals to gain secret benefits, like selling weapons and teleportation.
If you buy it now before it goes Free to Play, you get the DLC to keep everything. You can pick up a copy from Humble Store and Steam. Steam also has a demo that allows you to play online with some limits.
Some you may have missed, popular articles from the last month: