Legend of Keepers: Career of a Dungeon Master from Goblinz Studio enters Early Access today, letting you become the evil overlord of a dungeon. This isn't a Dungeon Keeper styled game though, it works like a turn-based strategy with some management elements.
Quite a mouthful of a name that's for sure. Descriptive though, you know what you're getting into here. Pesky heroes trying to get into your dungeon, to run off with all your treasure. Something about a marketing department convincing them they'll be fine. They won't be though, you're there and you have lots of traps to set and monsters to unleash.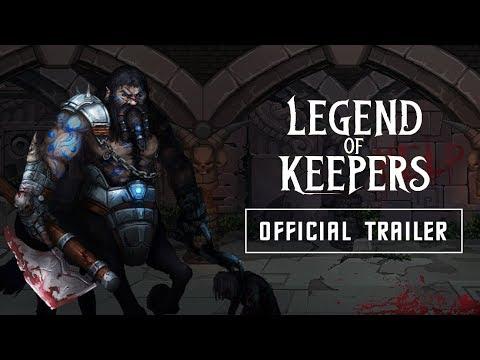 As usual, we don't really do reviews here of unfinished games but we can tell you that it's thoroughly absorbing if you like a mix of turn-based strategy and a bit of monster management. The artwork, animations and sound effects are things I have to comment on right now though, as the fantastic creature pixel-art with the audio work and animations really make the battles have a great feel to them.
Some games like this with turn-based battles end up a little too static but Legend of Keepers has a lot to show, and blood to spill. Going back to the animations for a moment, I like all the little touches they did. One creature for example, pulls it's arm off and throws it at enemies—quite hilarious but brilliantly done.
So far, it's great fun and I'm looking forward to seeing all the extra content they add in. For Early Access, their current plan is to remain there for anything between 6 months to a year giving them time to add in modding support, new heroes, new monsters, new traps and so on.
Goblinz Studio are certainly a dedicated team, and their constant Linux support is fantastic and deserves some attention. Their founder, Johann, wrote an Imgur post describing a brief bit of history and it sounds like they've done well with this one.
You can pick it up on Humble Store, GOG and Steam. The usual price is $19.99 / €17.99 / £15.99 but it's currently on sale so you can get it a little cheaper for a few days. There's also the free Prologue you can use to get a feel for it from GOG and Steam.
Some you may have missed, popular articles from the last month: