Ah the Raspberry Pi, a seriously cool and highly versatile little device and a perfect way to build a retro gaming station with the power of Linux thanks to projects like RetroPie.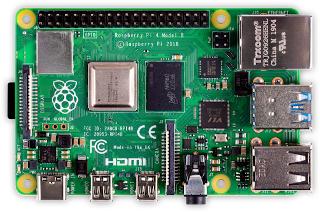 RetroPie bundles together multiple other projects together like the EmulationStation interface, RetroArch and more to give you an easy way to get your retro gaming fix. Now more of you can enjoy it. As of RetroPie 4.6 announced this week, it now supports the Raspberry Pi 4. Considering the RPi 4 is a stronger device, it can run games even better.
If you've never used RetroPie it supports quite a lot of old systems including my old personal favourites the Amiga and the Sega Mega Drive (Genesis) amongst a great many others.
The thing is, they update the system constantly and you don't need to download fresh images but they do put new full images out every so often, giving Raspberry Pi 4 support was a good excuse for them to do so. You can install RetroPie on any Linux system, or download their pre-built images for something like the RPi which is built upon Raspbian (a Debian Linux-based distro).
Additionally, they're also now basing the RetroPie full build on the newer Raspbian Buster version, as the older Raspbian Stretch is no longer supported by the RPi team.
See more on the official RetroPie website.
Some you may have missed, popular articles from the last month: