The Red Hat sponsored Linux distribution, Fedora, has a brand new release today with Fedora 32 showing off some of the latest of what open source has to offer. Fedora 32 comes shortly after they announced a teaming up with Lenovo to provide Fedora on some ThinkPad laptops.
Much like the recent Ubuntu 20.04 release it includes a ton of major packaging upgrades, such as the recent GNOME 3.36 desktop which is in their main Fedora Workstation edition. This includes all the goodies like a new lock screen, an easy to use desktop Extensions application, a better notification system, a do not disturb mode and more UI revamps. You can get other desktop environments too with their various "Spins" like KDE with Plasma, Xfce and more.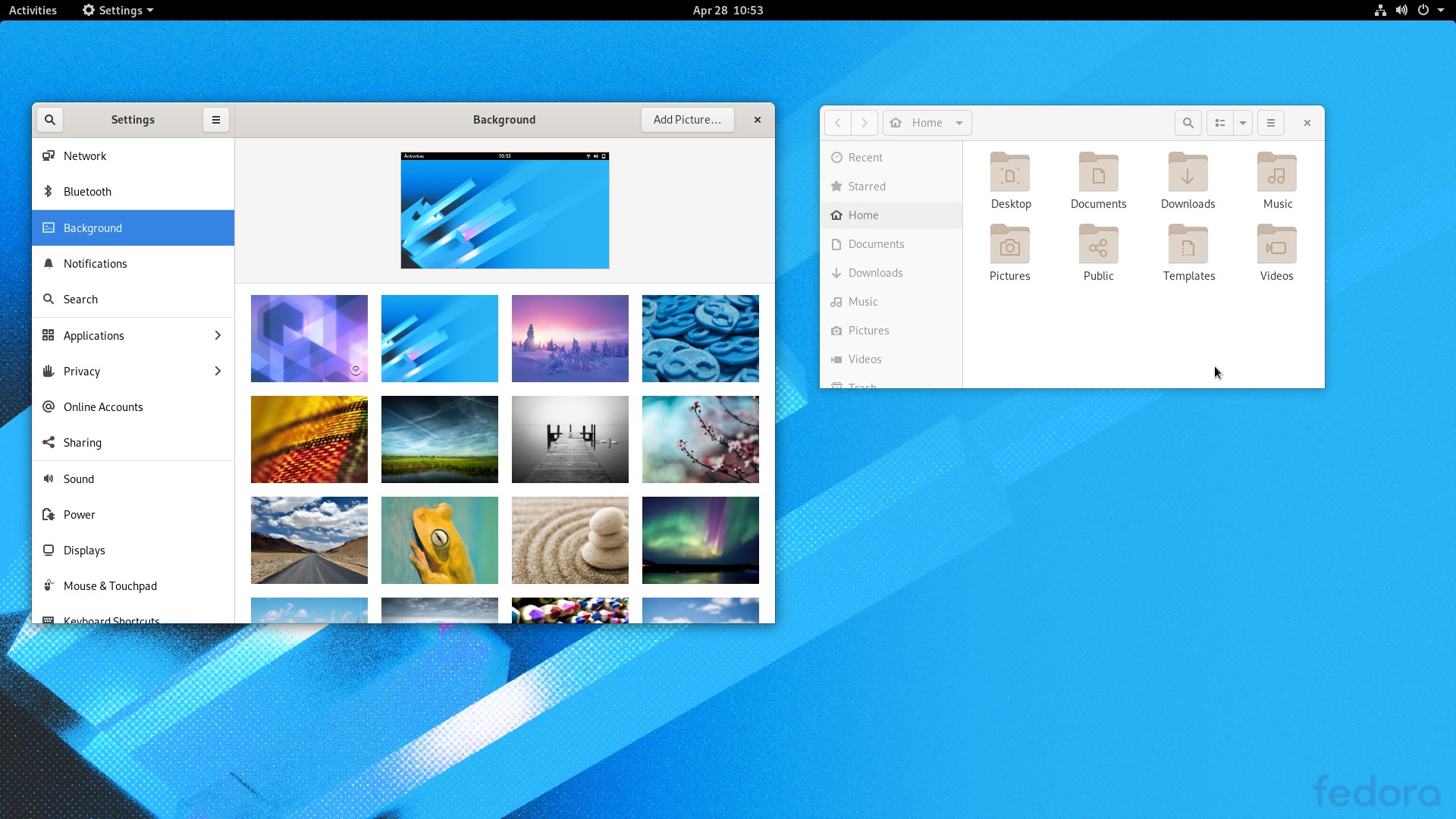 Pictured: Fedora 32 from our testing.
Fedora is also now including "EarlyOOM" by default, which helps to deal with low-memory situations with heavy swap usage. With all the packaging updates and Python 2 being past end-of-life, most Python 2 packages have been removed but there's a legacy python27 package available if you really need it. Also, if you've got an SSD you will be pleased to know they've also enabled the TRIM timer, which can help improve performance and wear levelling—something other distributions had on by default for some time.
See the release announcement here and head here to download.
Using their rapid-release cycle, Fedora usually has two releases every year. Usually around May 1st and October 31st, although they're never an exact date as they move it around to ensure a stable release. Each release is supported for around 13 months.
---
Many years ago, Fedora was one of my first major Linux distributions back when it was known as Fedora Core back around 2003/2004. It was one of the distributions that truly helped me really get interested and stick with Linux when the desktop started getting more focus on ease of use and a better out of the box experience. Great to see it doing so well so many years later.
Some you may have missed, popular articles from the last month: