Rover Wars strips down the RTS genre to some of the basics and makes it a competitive local multiplayer game, it's actually pretty darn fun and it's out now. Note: Key provided by the developer.
It gets you right into the action, with each team starting off with just their directly controlled Rover. You move around, build factories that constantly produce little creep units. It's your job to manage your resources, drive around and destroy enemies creeps while also trying to advance towards the enemy base to destroy it. Built for gamepads, it's sleek and it works well with simple controls.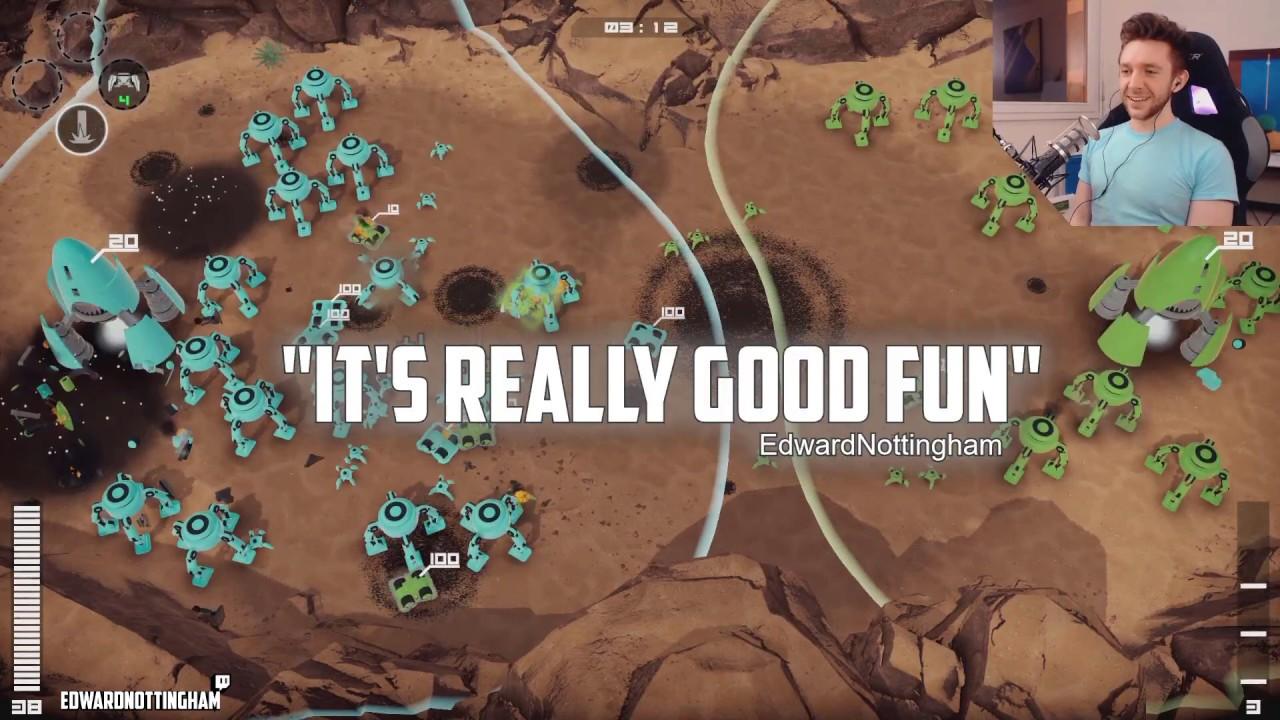 It can be as chilled or chaotic as you wish, with support for up to 8 players locally to play together across the two teams. You can also play with the AI to even the odds if you need to. There is a campaign mode, which is basically simplistic training to teach you the basics and it doesn't last too long. The real substance to the game is the competitive multi-player mode.
Even though it's mechanically simple, there's a fair amount of wiggle room for coming up with a strategy to defeat your opponents. It's not just who can think quickly, it's also dealing with resources and expanding in the right way to push through your opponent. You also have a couple special abilities to try and gain the upper hand. Overall, some good fun can be had with it if you like simpler real-time strategy games.
For players who don't get to spend a lot of time with others for local multiplayer, it also supports Steam Remote Play Together. So one person who owns it, can host it for others who do not to join in and play together online.
Find Rover Wars on Steam.
Some you may have missed, popular articles from the last month: