Jumpala is a very unique competitive platform covered here on GOL recently and I've fallen a little in love with the idea. It's challenging and a lot of fun to play with others.
With a surprising twist on the whole idea of platforming, you're not running and jumping or doing much fighting. Instead, you're hopping around tiny platforms to turn them your colour and score points when they fall off the screen. It really does get surprisingly intense, especially if you've been frozen or you take a wrong turn and the platforms don't come down in your favour and you get knocked off losing valuable hopping time.
Testing out the latest build today, it turns out it's quite easy for a younger audience to pick up even with the speed and challenge of it. As every day is currently "bring your child to work day" (Coronavirus lockdown), here's some fresh footage of nearly getting my butt kicked by an 8 year old: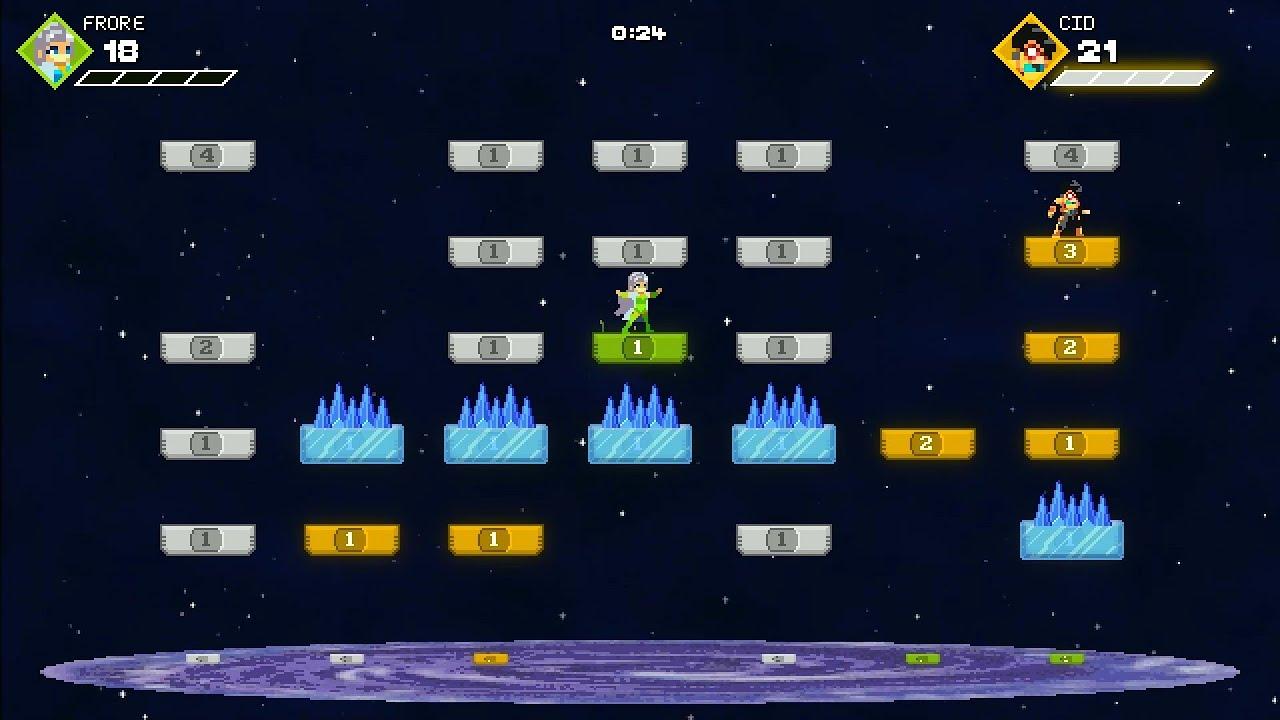 With the latest updates, they've actually removed the idea of having a limited amount of lives. Now, the game is a lot more streamlined. All players get to keep going until the match is over, which actually makes a lot of sense and makes the game feel a lot more balanced and fun. That's the most important thing: fun and for such a competitive game, lives didn't make too much sense. There's also two entirely new stages (one of which is in the above video), plus there's a new Battery item you can get from a chest to instantly fill up your special ability meter.
Jumpala can be played in single-player against a challenging AI, local co-op (with or without AI) and online with up to four people in total.
I've had a huge amount of fun with it and think you will too. You can pick up Jumpala on itch.io for $7.99.
Some you may have missed, popular articles from the last month: