Platforming, puzzles and plenty of digging is what's in store for you in Something Ate My Alien, and plenty of weird creatures too. Rokabium Games recently announced that it's now going to be releasing on June 18, after a few delays.
You take on the role of an AI named Antalasia, who controls a bunch of little Alien blobs to dig through different worlds in an attempt to pay off a pirate who hijacked your ship. During the adventure on each planet you have to battle environmental dangers, fight off wildlife, and solve secret puzzle chambers; all while surviving on a depleting oxygen supply and a threat far scarier than the local wildlife.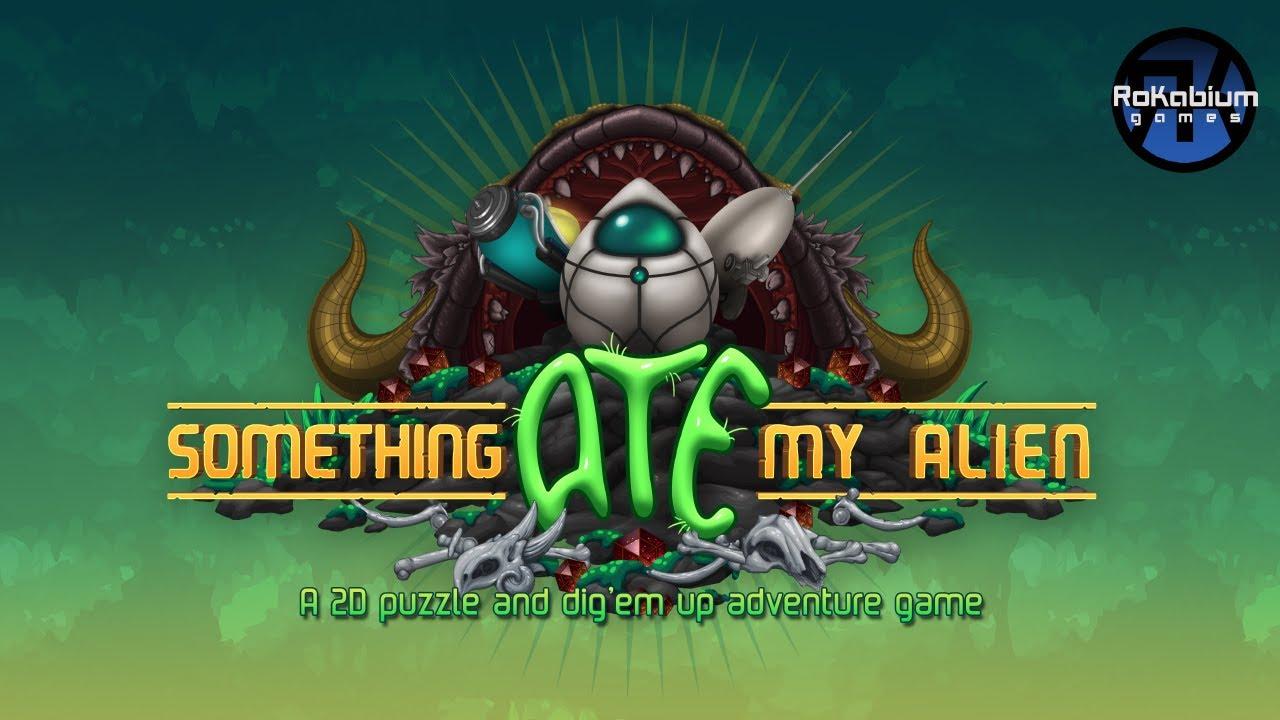 Rokabium Games is made up of only two people: Rob Donovan on programming and Kat Langwagen on the artwork (who previously worked on The Last Federation, Starward Rogue, and Bionic Dues) with this being their first release as Rokabium Games. Speaking about the game, the developer said they "promise a chill game with a slight strategy tone" and that it's been called a "chilled explorer game" by some of their testers.
Features:
Dig through the depths of 4 different planets and collect as much loot as possible.
Solve puzzle chambers by pushing and pulling blocks to reveal secret treasures.
Survive by finding oxygen recharge stations and dodging environmental obstacles.
Fight the hostile flora and fauna with your choice of 6 specialized weapons.
Upgrade and build your equipment by collecting items and energy.
Find hidden relics and collect achievements.
Engage in bigger battles with the scary huge threats guarding the hidden secrets.
You can follow Something Ate My Alien on Steam. There's also a demo still available on itch.io.
Some you may have missed, popular articles from the last month: