Deep Rock Galactic from Ghost Ship Games has now left Early Access and thankfully it continues working very well on Linux when played with the Proton compatibility layer for Steam Play. More info on Steam Play can be found here.
Deep Rock Galactic is a 1-4 player co-op FPS featuring badass space Dwarves, 100% destructible environments, procedurally-generated caves, and endless hordes of alien monsters. The underground caves are dark and full of terrors. You will need to bring your own lights if you want to illuminate these pitch-black caverns.
There's a few reasons why we've chosen to cover this particular title, with the first and most obvious that it's now actually released and continuing to work very well. Additionally, Valve made a bit of a splash with it getting a big storefront banner so there's going to be a lot of eyes on it. Most importantly though? It's now one of Steam's most highly rated games. DRG is doing so well in fact, it's currently 98 on the Steam Top 250 list.
Here's a quick look with Steam Play Proton 5.0-7 - sadly no one joined me for this particular video: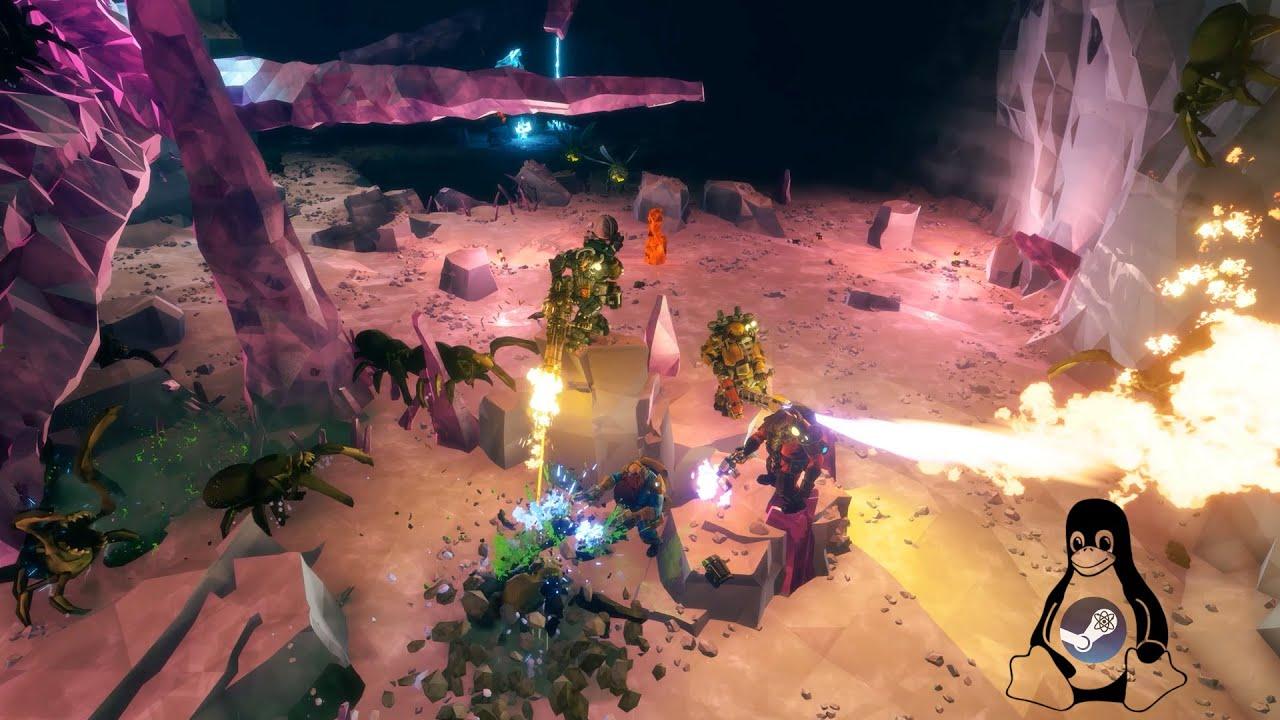 Video is using the MangoHud to show FPS, frame timings and more.
To be clear about it, there's two things that do not currently work which need to be mentioned. Firstly the small character videos don't work (not important, you can try Proton-5.8-GE-1-MF) but more importantly you seem to be unable to voice chat. You can hear others but they cannot hear you. Thankfully there's text-chat and you have a scanner item to highlight anything you want in the world from ore to enemies.
I've had a huge amount of fun with it personally with tens of hours in it and it does get extremely intense.
You can buy Deep Rock Galactic from Humble Store and Steam.
Some you may have missed, popular articles from the last month: