Planetfriend is a peculiar game, built by Laura Michet and Brendon Chung during the first few months of the COVID-19 quarantine. It just recently gained a Linux version too, thanks to porter Ethan Lee.
Planetfriend is a desktop planet pet made by Laura Michet and Brendon Chung. We built it on the weekends over the first two months of Covid-19 quarantine. Let your pet planet grow over time, or intervene to push its development into strange directions more quickly.
The idea is simple, you're given a barren planet and it's up to you how much you mess with its evolution. Send down bacteria, a meteor and all sorts of weird things. According to the in-game text you can "Get the citizens to rapture into heaven" and also "Combine the citizens minds into a single consciousness" and there's apparently multiple types of war that can break out and leave scars on the planet.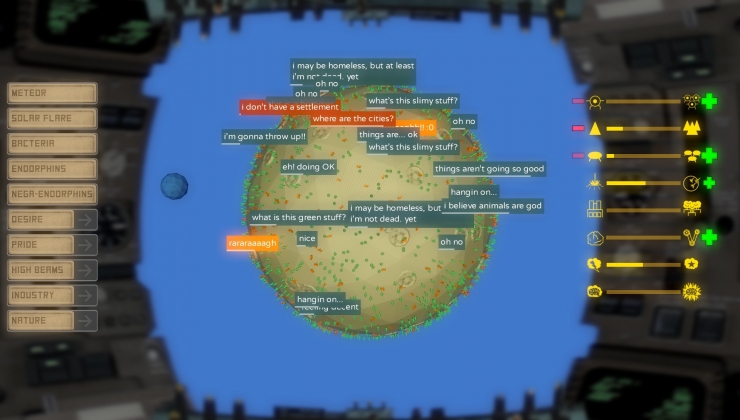 Planetfriend is moddable too, simply by copying the existing data into a new folder and then changing whatever you want with it to create something even weirder. It even has a "beam weapon that makes the planet more horny"—okay then.
Make yourself a Planetfriend over on itch.io if you like your small experimental experiences and it's free.
Some you may have missed, popular articles from the last month: