Poly Bridge 2 is the next-generation of bridge-building puzzle sims, expanding on the original in plenty of new and interesting ways. It's been announced as ready for release on May 28, with Linux support.
Developer Dry Cactus managed to sell around 3 million copies of the first game, and now they're back to twist our brains around some more. Poly Bridge 2 introduces new levels, new mechanics, a custom physics engine, workshop campaigns and much more.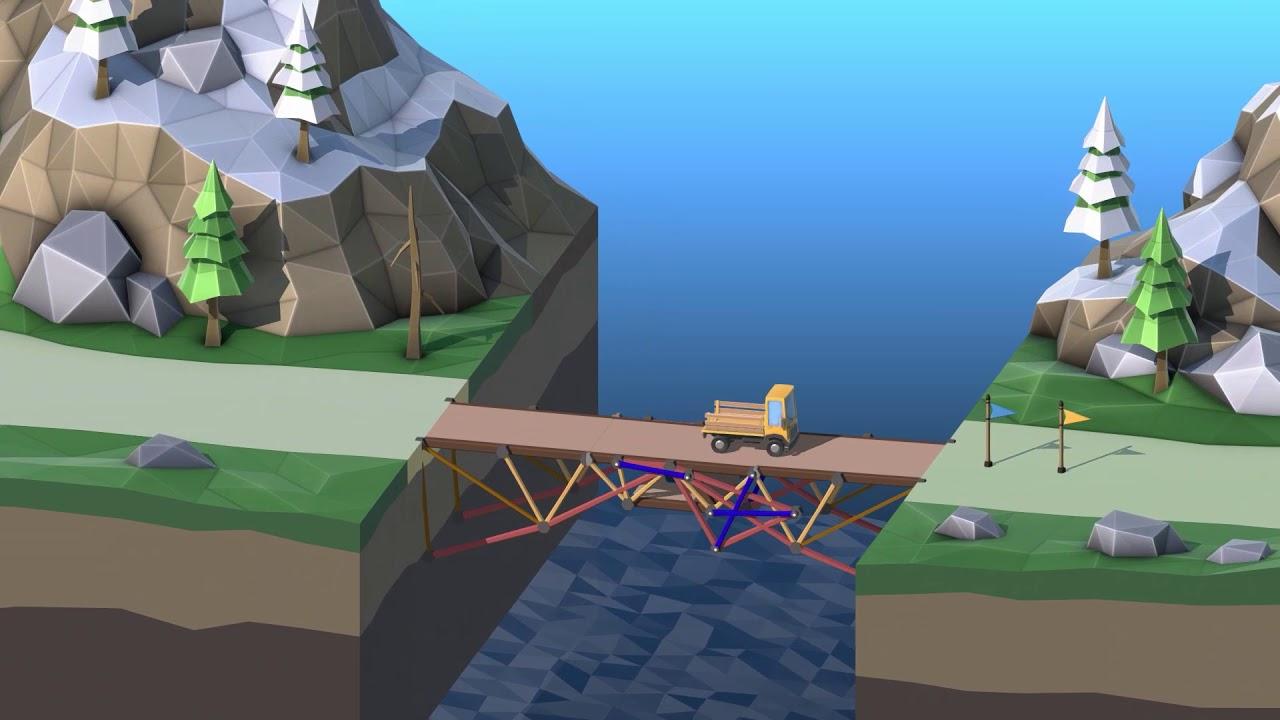 This time around, they've gone to great lengths to ensure a better physics engine which has been "optimized and fine-tuned specifically for bridge simulations". It should be accurate and most importantly, predictable so that each player gets the same outcome. For the added fun-factor, it also includes a new Spring material to help make more flexible bridges.
Even more coming:
First Break Indicator: When your bridge is falling down it can be tough to see where it all goes wrong. Diagnose and fix problems easily with this new simple tool that highlights the first piece broken.
3-Way Split Joints: Drawbridges and hydraulic contraptions can now be enhanced with 3-way split joints. Employ complex moving designs into your bridge with multiple moving parts.
Higher Resolution Video Replays: Record high-resolution video replays to show your funny and crazy failures and amazing successes with your friends or on social media. Share your bridges with the world!
For anyone who enjoys livestreaming games, or watching livestreams it's going to be quite an experience with a dedicated Twitch Extension. This will allow viewers to work with the streamer on solving the puzzle. Viewers will be able to design and submit their own ideas which sounds quite amusing. More on that here.
You can follow Poly Bridge 2 on Steam.
Some you may have missed, popular articles from the last month: