Factorio, that magnificent indie game about building sprawling conveyor belts and production chains is going to release sooner than originally expected.
In their latest Friday Facts post, Wube Soft mentioned how Cyberpunk 2077 was now slated to be release around a week before their own launch. They thought that might have a negative effect as it would take attention away from other games. They have a point and so they've moved Factorio's release up to August 14, 5 weeks earlier than originally planned.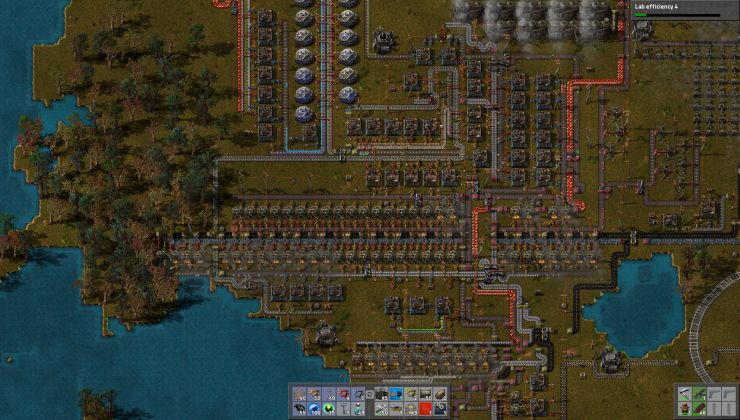 They're able to do this as they already dropped some of their release plans. The campaign was cancelled, the fluid system updates have been postponed and even their big GUI overhaul was cut down. On top of that their current experimental release is going well it seems. Wube have said before numerous times the overall gameplay was pretty much done so this isn't a big surprise.
You can buy a copy of Factorio from Humble Store, GOG and Steam. I can't recommend it enough, it's ridiculously easy to completely lose yourself in the building.
Additionally, if you missed it, Wube Software recently got paid off by G2A after they found the key reseller did in fact have illegitimate Factorio keys on their store. They also announced in late 2019 they had over 2 million sales while in Early Access.
Some you may have missed, popular articles from the last month: