Wildermyth is a seriously great in-development character-driven tactical RPG, with a fantastic papercraft style and it just got a great boost to the story.
It's a little bit unusual actually. Combining the story-telling from classic tabletop D&D RPGs, with the combat of an XCOM-like with turn-based tactical options aplenty. Together with the style it's wonderful and I'm always happy to load it up for another run, now even more so. In Wildermyth, if you manage to complete one of the story campaigns, you get to promote one or more characters into a special Legacy pool, to find and recruit them during Legacy campaigns.
These special Legacy campaign have now been added in too, which boosts the story content quite nicely. The idea of a Legacy campaign is similar to the normal campaigns with one major difference, you get to recruit some of your classic heroes that survived the normal campaigns and got promoted into the Legacy pool. So once you finish one of the main campaigns, you can then jump into the Legacy side of the game in additional stories and have another unique experience. That's not all though, it adjusts everything based on how good your Legacy heroes are so it might be quite a challenge awaiting you.
They're also doing an overhaul to the UI, with the first part of that now in bringing fancy artwork for menus and dialogues and overall the game style continues looking fantastic. In the last few updates they also added in more events, adjusted the difficulty to make it more challenging, more customization options and so on. Worldwalker Games appear to be crafting Wildermyth into something special.
Feature Highlights:
Reminiscent of tabletop roleplaying, unique heroes are born in unique settings every game. They age, transform, fall in love, disagree, and make harrowing sacrifices.
Each hero brings their own organic history and personality with them, but your choices and combat skills are what decide their paths and outcomes.
All heroes die someday… but you get to hold on to your favorites. Reintroduce them in the next adventure, and over many lifetimes the myths you make will form your own legendary pantheon.
As for the technical stuff, it looks like they're also preparing to upgrade the version of LWJGL used which will solve the mouse input issue on Linux when in full-screen but no date on when that will roll out. For now on Linux, play it in windowed mode.
You can pick up Wildermyth on Steam and itch.io.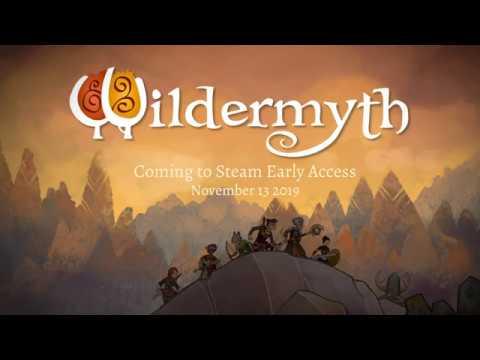 Some you may have missed, popular articles from the last month: