TimeOut is a free and somewhat short narrative adventure from solo dev Christopher Lee and the style is simply incredible. If you love adventure games and pixel-art, it blends them together in such a fantastic way that you need to try it.
In a city where the lives of humans are subjected to a time based currency system, you play the role of a hard up detective who goes on the hunt for a seller of fake time. Mixing together low-res graphics with wonderful lightning and 3D movement it's impressive with all the detail in each scene. Does the setting sound familiar? The concept is actually from the 2011 movie In Time and it's certainly interesting done in a game. Check out the teaser: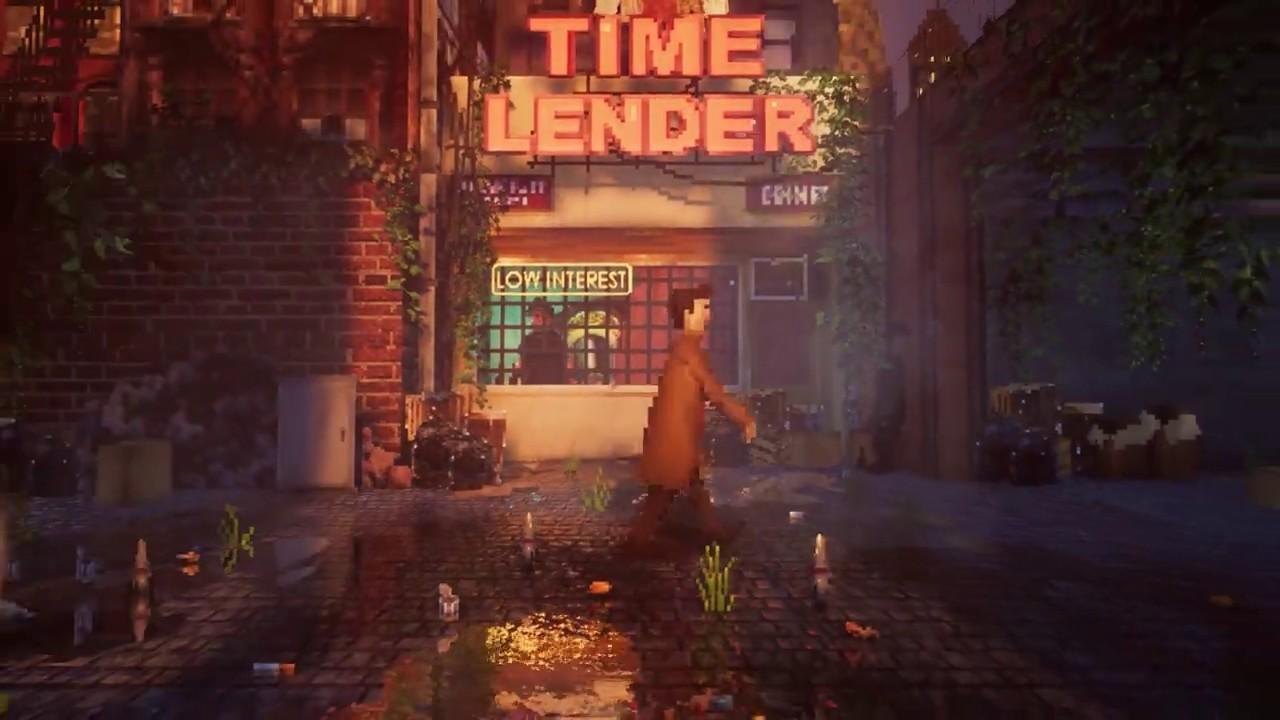 Obviously in such a world where time is the currency and your life, there's going to be all sorts of shady deals going on. People drop dead in front of you as their times comes to an abrupt end. The Time Lender wouldn't give me any extra, so I had to resort to what could only be described as the Grim Reaper lurking in an alleyway offering me 5 years of extra time. I just have to give them 1 hour each time they see me—what could go wrong?
A reader actually sent this in some time ago but it got lost in the void, until the massive itch.io Bundle for Racial Justice and Equality appeared recently which was a good reminder as TimeOut happened to be featured in it.
I'm just blown away at the fact that Lee made this by themselves during university for their project. They said all assets including art and programming were done by them over two semesters in the School of Arts, Design & Media in Singapore.
You can grab it from itch.io under a pay what you want model. So you can also try it free and then donate later if you enjoy it too. Hopefully with enough support it could be made into a full game.
Don't forget itch.io also have an open source client which helps keep things neat.
Some you may have missed, popular articles from the last month: