After having a run during the recent Steam Game Festival, Hadean Tactics has a demo sticking around for another week so you can try something a little different.
Channelling vibes from games like Slay the Spire with the node-based travel system (that really does look so similar) and the card action, with the automatic combat found in Dota Underlords, it mixes them together in a thoroughly peculiar way that I've found myself somewhat absorbed by.
Before a round begins, you get to throw a few cards in to power your people up and then when ready the fights go on automatically. Units do whatever they want on the board but you can actually throw cards into it while they're duking it out in real-time. If you win, you then pick from a few rewards like cards or gold.
You get to build up a crew of people as you travel across the map too, each with different strengths and weaknesses that need you to carefully position them on the board for whatever comes next.
As much as all the ideas are clearly inspired by other games, mashed together in such a way to create something so fresh is pretty awesome. There's different modes of play too, one that allows you to do a tactical pause whenever you need to gather your thoughts and another that does not so it's quite frantic when it gets going in that mode.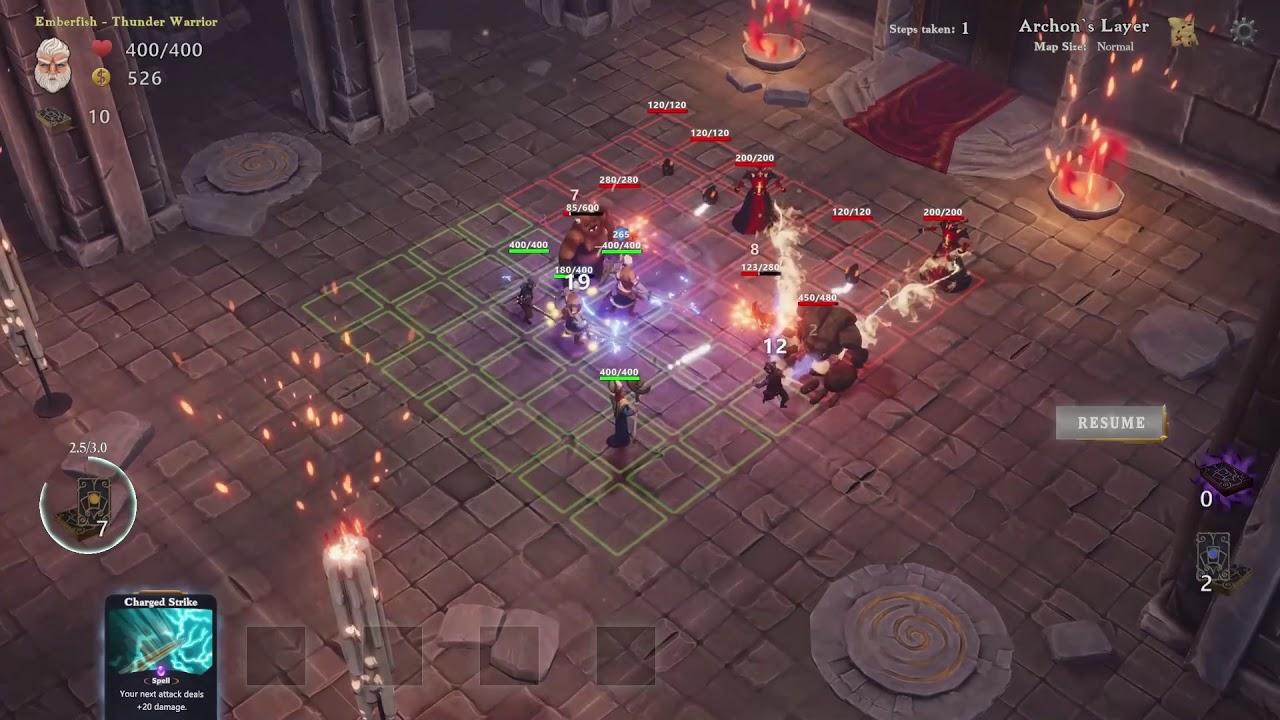 What it will offer up at release:
A selection of Heroes - Each Hero will offer a different playstyle and different cards to start with and to discover along your journey. You might even find different Heroes to recruit during the game and expand your abilities.
Dynamic maps - Explore the procedurally-generated paths as much as you want, in the order you want, but be warned - the more rooms you visit, the greater the challenges you'll encounter.
Unlockable artifacts - Each run can unlock new Heroes, relics, cards, and more, expanding your game and giving you something new to discover everytime you play.
Mysterious events - Find many events throughout the game that can help you become stronger by playing mini-games, making choices and bets, and more. Discover more about the history of the world, and get powerful rewards to help you on your journey.
Try Hadean Tactics on Steam with a demo still up for the next week. Sounds like the actual Early Access release won't be too far away either. They're estimating Early Access to last around 8 months, with the complete version having hundreds of cards and game changing relics, over 40 different enemies, over 50 dynamic events and a full campaign to fight through.
Some you may have missed, popular articles from the last month: