Sandbox Interactive are celebrating their MMO, Albion Online, turning three years old and it seems they're going from strength to strength with a lot more planned.
Launching on July 17 back in 2017, Sandbox Interactive put Albion Online up as a pay to play MMO with a focus on PvP battling and it came with same-day Linux support. Later in 2018 it launched on Steam and then eventually went free to play in April 2019.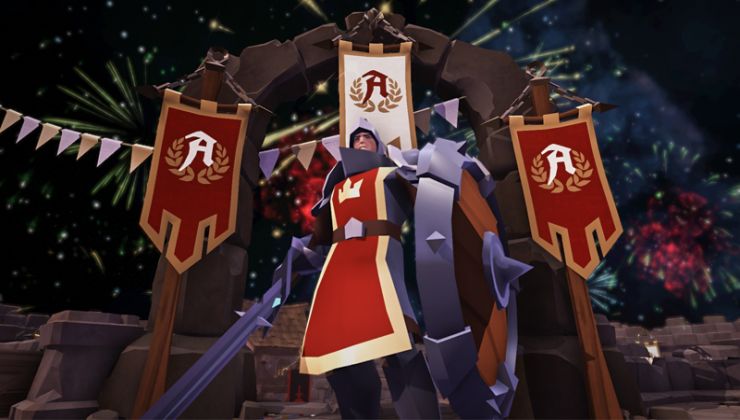 Since releasing, it's had quite number of large free expansions that has seen the player numbers continue to increase. Their most popular update named Queen, which launched in January 2020 saw player numbers quite rapdily increase from around 50,000 daily up to well over 100,000. During the COVID19 outbreak, they also raised €40,000 for charity which was a nice touch.
For the celebration they've enabled a 25% increase in Fame gain until July 24. Fame is their version of experience points, which you get from all sorts of activities like fighting mobs and gathering resources. A classic dungeon 'Defenders of the Past' has also appeared from the Albion Beta, which will stick around until July 31 and those who complete it will have a chance to get a brand-new Red Anniversary Banner.
With the next update titled Rise of Avalon update coming in August, it's going to bring in even more free content for the game including the exciting sounding Corrupted Dungeons which we covered here. I'm excited!
See their three-year overview here and a note on the celebrations here.
If you're a regular player, let us know if you've been enjoying it in the comments. What's been your favourite memory from playing Albion Online?
Some you may have missed, popular articles from the last month: