Crayta, the promising looking multiplayer game creation tool is now available exclusively on Stadia and there's more Stadia news to cover today.
Firstly, Stadia Pro has expanded with these new titles as of today, July 1 2020:
The big one is Crayta, which allows people to jump into games together online and also make their own. It comes ready with multiple games like Prop Hunt, Crayta Cooking (looks like Overcooked), Disaster Party where you need to just stay alive as long as possible and more. Check out the Crayta launch trailer below: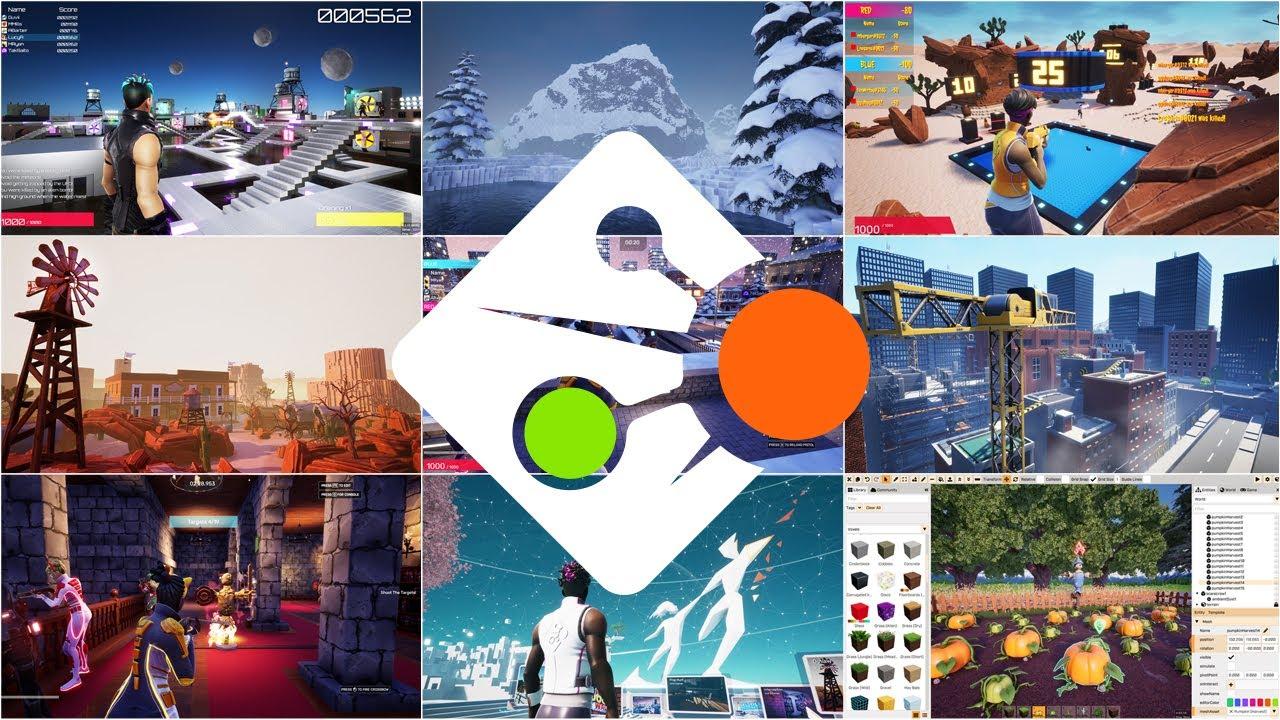 So far though, I'm not particularly impressed after spending a while with Crayta. The initial games are simplistic at best and stick you into games far too quickly before you get to learn the basics of each, the creators of them really need to work on their introductions. Over time, it will be interesting to see if Crayta can live up to the potential.
Another new game that just released on Stadia is the challenging arcade game Just Shapes & Beats, along with Wave Break and the two earlier Metro games 2033 and Last Light. Sadly though Serious Sam Collection, Spitlings, and Stacks On Stacks (On Stacks) have left Stadia Pro so if you didn't claim them before you will need to buy them like other games. Here's the current Stadia Pro list, games you get access to play as soon as you sign up to Stadia (everyone gets 1 free month of Stadia Pro):
Crayta: Premium Edition
Destiny 2: The collection
Get Packed
GRID
GYLT
Little Nightmares
Monster Boy and the Cursed Kingdom
Panzer Dragoon: Remake
PlayerUnknown's Battlegrounds
Power Rangers: Battle for the Grid
SteamWorld Dig
SteamWorld Dig 2
SteamWorld Heist
SteamWorld Quest: Hand of Gilgamech
SUPERHOT
The Elder Scrolls Online (leaves Pro on July 16)
The Turing Test
West of Loathing
Zombie Army 4: Dead War
Additionally, Stadia as a service continues updating and expanding. They've introduced new privacy settings to have finer control over what people can see about you on it like who can see your friends list, who can invite you and so on.
Stadia also now actually has a UI to see things like time played, which is another privacy feature you can keep private. To see it you need to go to your Achievements list (Shift + TAB), then select the game.
I guess I played a lot more of it on Stadia than I thought…wow.
They also finally enabled wireless Stadia Controller support for mobiles.
On Linux, Stadia works in Chromium/Chrome. You can try Stadia from the official site.
Some you may have missed, popular articles from the last month: