Get your fire extinguishers ready and try not to set your kitchen ablaze in the latest free content update to the co-op cooking game Overcooked! 2 with Suns Out, Buns Out.
One of the absolute best co-op games on any platform, Overcooked! 2 just keeps on giving. While the base game is good and they have some fun DLC expansions, it's always nice to see some extra free content for everyone. In the Suns Out, Buns Out update which is out now you get more kitchens to play through, more recipes and a whole lot of fun. Check out the release trailer: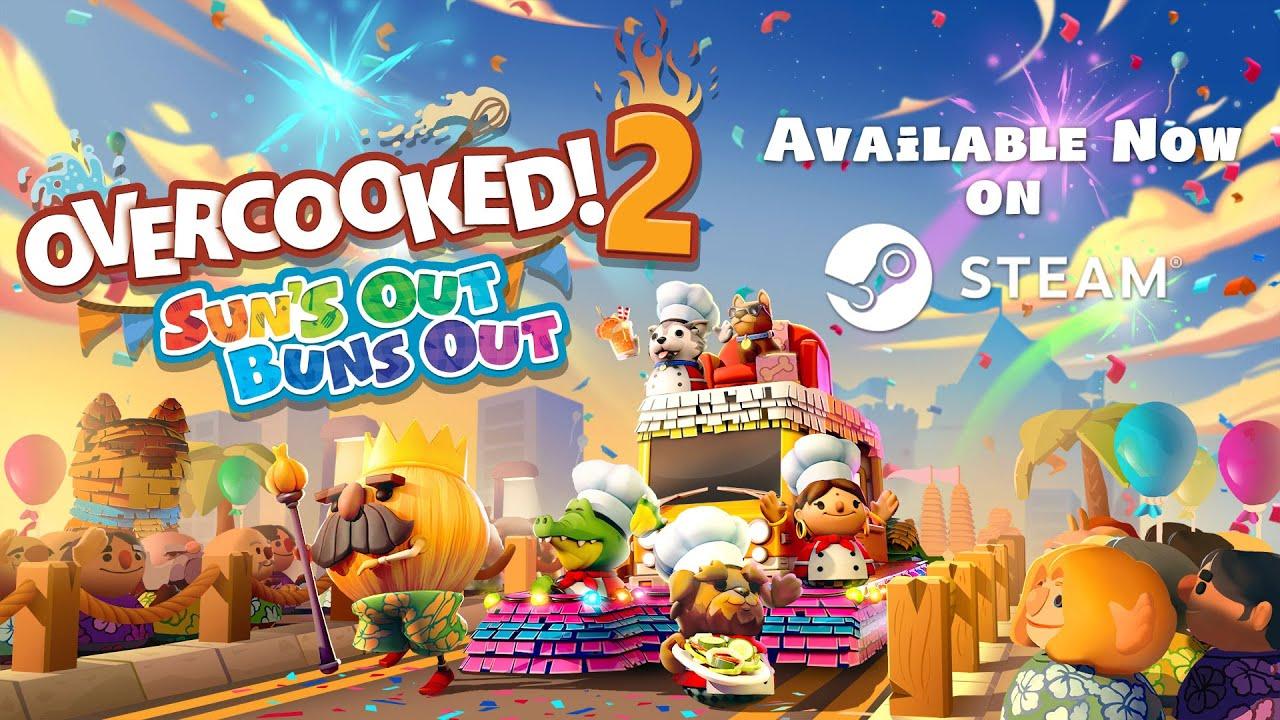 What's actually included:
New chefs: Bark! Bark! What's that? TWO lovable canine chefs are joining the Overcooked! 2 kitchen crew!
Summer recipes: Cool off with an ice cream float or keep it fresh with a summer salad!
New kitchens: Take a trip to hot new destinations with five new kitchens to cook in!
Party on: What better way to start the summer than with a parade? Expect fireworks, confetti and festival floats to spice up your game!
After trying out the new content, I love it. Absolutely maddeningly good fun, that continues to test both friendships and communication skills that's for sure. You know when Overcooked! 2 is being played over here, as the noise level just goes through the roof.
Trying to play a bit through the new kitchens today was quite hilarious. With the Hot Dog recipe needing different sauces, which can only be changed with a button on the opposite side of the kitchen, it's easy to forget about everything else and you might just end up a little like we did…it did not end well.
Pure chaos, especially when you play with more people. Thankfully Overcooked! 2 has both local and online co-op play so you can jump in any time. So much fun to be had.
You can pick up a copy of Overcooked! 2 from Humble Store and Steam.
Some you may have missed, popular articles from the last month: