Fates of Ort, a retro RPG with a tactical approach to the combat and one where time only moves where you move is now available on GOG.
This is not turn-based in the traditional sense, it's more like everything is just paused. Perhaps a little closer to SUPERHOT than anything else, except it's an RPG not a shooter. It's so ridiculously fluid in action too, and honestly it's just great. A welcome entry into the RPG genre. With a unique magic system too, one that requires a little thought, as it can suck your own life away to use it.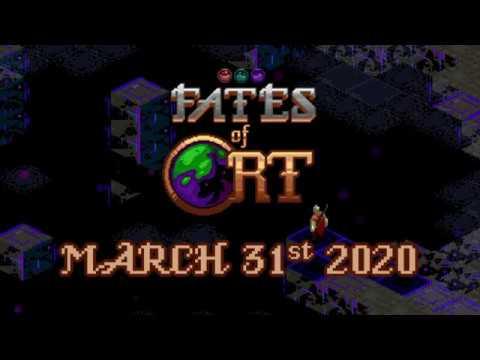 Feature Highlight:
Learn and use 12 magic spells, and combine them with the three elements for different effects
Time stops when you stand still - take advantage of this to plan your attacks
Use your life energy to weave spells - be strategic in your fighting
Explore various biomes around the world of Ort and meet a diverse set of characters
Atmospheric soundtrack composed by Chris Gray
Pursue truly optional quest lines, and make difficult choices between which characters to save
Save the world, or rule it as a force of evil
I liked it so much, it became one of my favourites so far this year. Sadly though, like a lot of indie titles without savvy marketing it's mostly gone under the radar but you should definitely take a look if you enjoy a good retro-inspired RPG. It's a true gem.
Some you may have missed, popular articles from the last month: