Kitsune Games, developer of the rather fantastic roguelike MidBoss (see Scaine's review) just released one of their older titles Ultra Hat Dimension on Steam with a bunch of upgrades and added Linux support.
It's a very sweet puzzle game about fancy hats and people getting punched for wearing them. Although, reading that back, saying it's sweet and then talking about throwing punches probably sounds quite strange. You, the player, are actually unable to do any punching yourself. Instead you get bounced around various levels while constantly hearing these little Spluff creatures go "POW" as they send you flying in each direction. It's like they're just mocking me.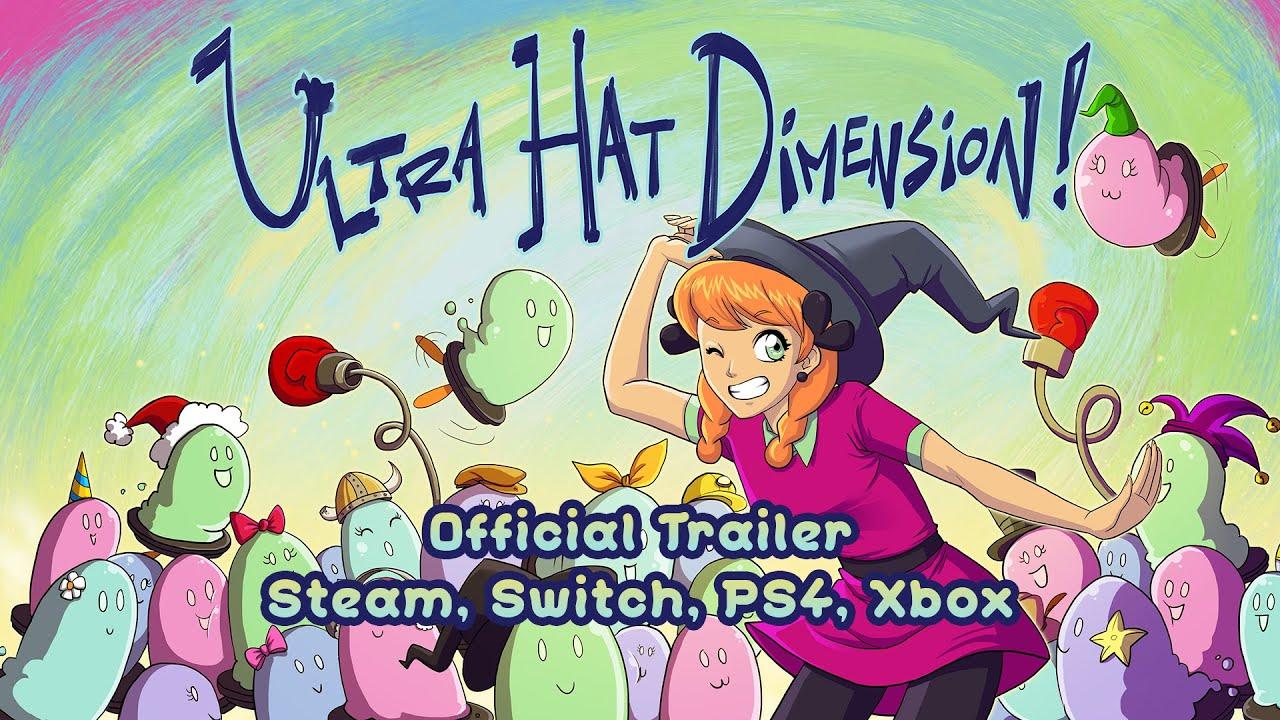 It's a really strange mechanic that's also honestly quite brilliant because every level is basically a maze you have to figure your way through. Starting off with just simple paths to walk through, the levels do soon get complicated. Take a wrong turn and you end up getting punched around for some time, and it's actually a bit hilarious.
The gameplay doesn't get much more complicated than that but it does throw in a fancy hat mechanic. Spread across levels are hats you can pick up and when wearing a hat, it will allow you to walk on by some Spluffs with a matching hat without getting punched or even get them to move out the way. Ultra Hat Dimension is a great example of how to take a simple idea and work it into a solid game. Originally created for the Ludum Dare 32 Game Jam under a theme of "An Unconventional Weapon", with close to three thousand entries it managed to come in the top 30 overall.
Along with adding Linux (and macOS) support, the latest update/re-release brings in niceties like gamepad support and an animated intro along with a few translations. Looks like the Linux build was another done by game porter / FNA developer Ethan Lee. Much like their newer game MidBoss, Kitsune Games managed to create something wonderfully different.
Ultra Hat Dimension is a thoroughly enjoyable puzzle game. You can buy it on itch.io and Steam.
Some you may have missed, popular articles from the last month: