Do you enjoy build up a good deck of powerful cards? How about competitive online matches? Keep an eye on the upcoming Mythicard, a free to play auto-battler.
The idea here is that you have competitive matches against 5 other people, as you compete to be the last one standing. In order to win, you have to build up an army of cards and improve on things each round. The battlefield is a row of eight maximum cards in play per player, with each round letting players purchase cards, sell card, level up and rearrange their card's attack order. With cross-platform online multiplayer across Linux, macOS, Windows and Android. Once a round begins, you engage in automatic 1v1 battles until there's no cards remaining for one player.
For a little of what to expect from it, you can check out the tutorial video the developer put up: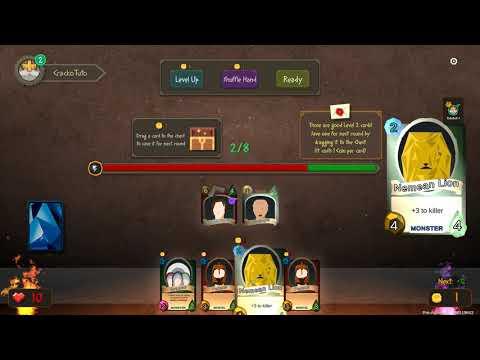 Feature Highlight:
Play Online with Friends
Play Random Online matches
70+ available Cards
18 Affinities to update your gameplay experience
Available for Windows, Mac, Linux and Android
You can follow it on Steam it's due to release into Early Access sometime "Soon". They don't have an exact time for how long it will remain there until release, as they're planning to add a fair amount of content include a Ranked mode and a co-op story mode too.
Some you may have missed, popular articles from the last month: