Making it Home looks so bizarre that I feel like I just need to give it a go. You're a ladybug building a vehicle to travel from one side of America to the other.
Yes, a ladybug. I did say it looks bizarre. Even the developer thinks their idea is weird. They said it's "kinda Oregon Trail meets Banjo Kazooie Nuts and Bolts with a bit of Far Lone Sails - and a smoking crab and bear - with carrots and peas - and honey... and dehumidifiers". Are we any clearer? No but it looks a bit amusing. The point is to build a big Rube Goldberg styled contraption, then platformer all over it to interact with it and collect stuff along the way.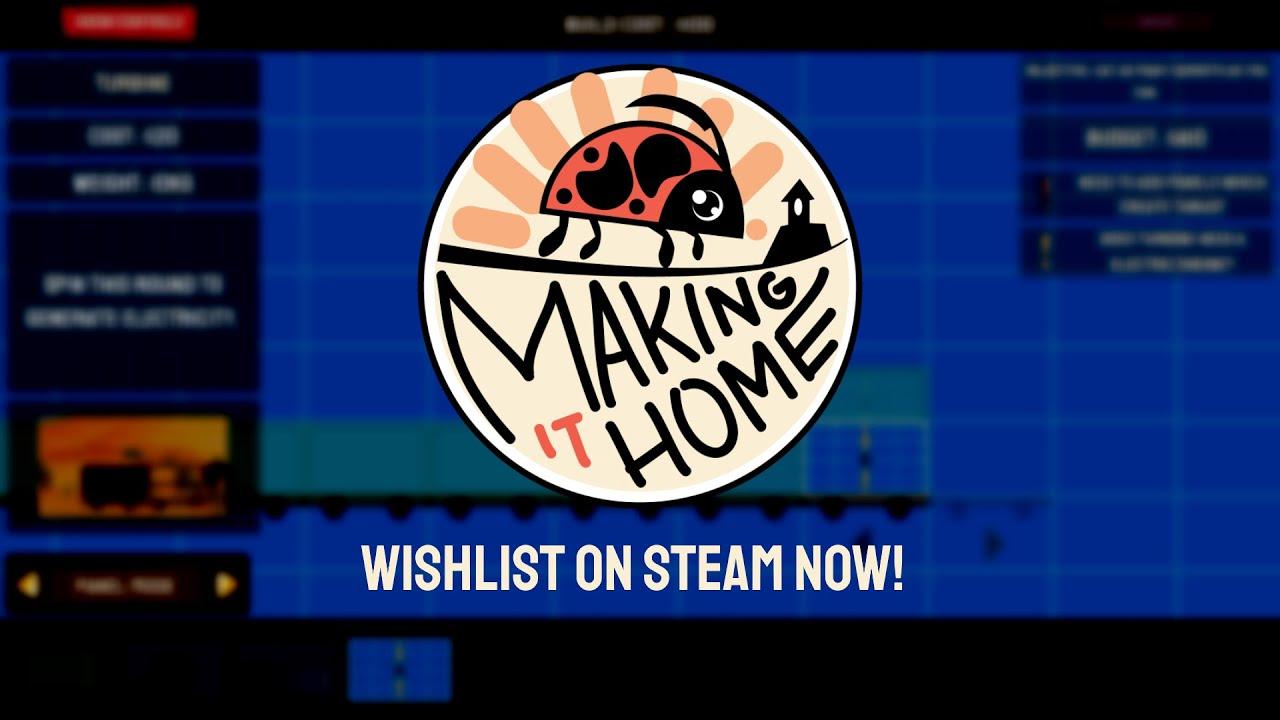 It also features a narrative written by David Towsey (The Walkin' Trilogy, Widow's Welcome) and a sound track by Jordan Rees whose works are regularly used in big film trailers and TV broadcasters. I'm just here for the flying carrots and the giant rabbit. Or is it a normal sized rabbit and everything just looks big because you're a ladybug? I have many questions.
Some you may have missed, popular articles from the last month: