Out now with Linux support is Bite the Bullet from Mega Cat Studios and Graffiti Games, a run and gun action-platformer like the classics but with some gross twists.
You very much are what you eat in Bite the Bullet, it's your health and it helps towards your abilities. You can eat almost everything too from fleshy enemies to robotic drones. The action can get seriously intense and with the variety of enemies and weapons, it's actually thoroughly entertaining and definitely weird how you knock down enemies and then eat them to power up.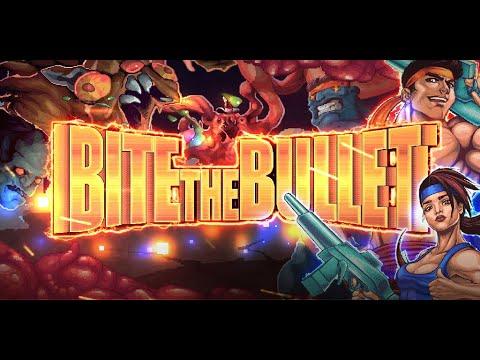 Mechanically, the action-platforming itself is reasonably basic but thankfully the absurdity of the setting along with the abilities and perks makes up for it. Quite a bit like the feel of Metal Slug, Contra and those sorts of run and gun games but with a little added platforming and wall jumping here and there.
Feature Highlight:
Devour enemies to powerup your character, weapons, and abilities!
Chow down on everything - enemies, walls, even bullets!
Play solo or with a friend in local co-op.
Four character classes (Carnivore, Herbivore, Omnivore, and Robovore - which means you eat metal) that have their own unique abilities and perks.
Gorge yourself on 50 Levels.
Customize your character with a deep, branching skill tree.
Loot powerful weapons with fun modifiers, like Spicy Critter Cannons and Organic Meat-Seeking Missiles!
Craft exotic new weapons by wolfing down special types of characters and enemies!
Eat enemies so you can burn calories to energize your skills and special attacks!
You can buy it on Humble Store and Steam. I was told the Linux version should be coming to GOG too.
Some you may have missed, popular articles from the last month: