From the creator of Absolute Drift comes art of rally, a top-down racing game that heavy on style and it has great gameplay to back it up too.
Here's the thing: I don't drive. Not in real life and any attempt at doing so seriously in games always comes with massive amount of hilarious failure. I'm terrible at DiRT Rally, I'm equally as crap at the F1 series, back when GRID Autosport came to Linux a lot of my time was spent on my roof and…you get the idea. They're all actually a little brutal for people like me - which is why I've come to appreciate the calmer side of it all thanks to the magnificent art of rally.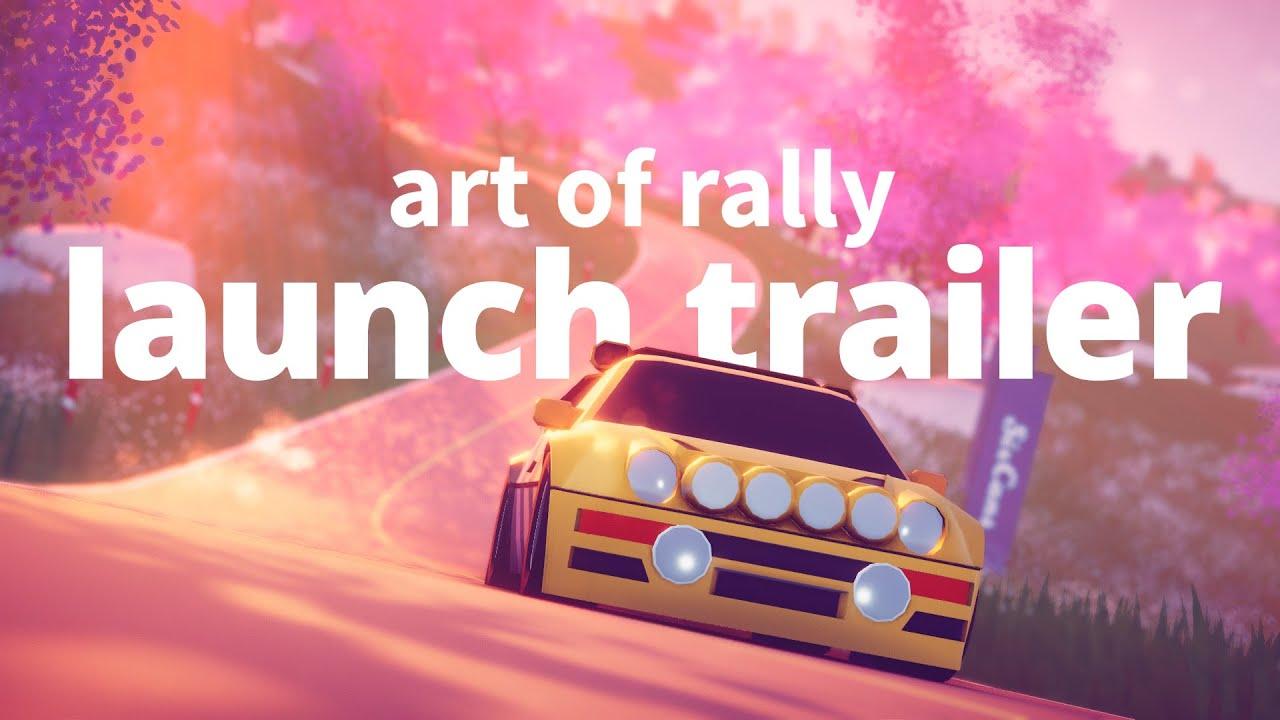 With thanks to the developer providing a key ahead of the release, I've been playing it and thoroughly enjoying the whole thing. From repeatedly trying to improve my times in the career mode and time trial, to just taking in a bit of scenery in the sandbox / open map exploration mode there's a lot to love about it. Something I'll be clear on though is that this is not an easy game, it's still quite challenging and the handling does take a while to get used to. It's definitely not a simple arcade game and you will need to learn when to carefully drift and when to pull hard on the handbrake.
In art of rally you get to power through a little bit of history in various year categories, although not exactly official because as a small indie developer Funselektor doesn't get to use all proper licenses but you still get to drive tons of cool looking cars that resemble plenty of the classics.
art of rally is a game that shows how games can be quite beautiful, without pushing ever closer towards realism. It's easy on the eyes, it's clearly not trying to go for the level of Codemasters titles graphically and yet it looks absolutely gorgeous and I'm constantly blown away by it. A fine example of how to do a lot with so little.
I can't tell you how much joy art of rally truly is. Not many games let you send a little MINI absolutely flying around a corner, right into a barrel roll and came out of it looking pretty damn spectacular. art of rally does though, and it lets you do some pretty wild things - totally on purpose of course.
The game is single-player, however, you still get to challenge the world and you friends thanks to everything having a leaderboard. You can see how you stack up against everyone else, or you can ignore it and just play it entirely for your own fun and pleasure. It even has daily and weekly challenges to really test you.
As fantastic as it is, and as wonderful as it feels, nothing will stop me from ending up like this directly in front of the finishing line. I've turned failing into a perfect art.
That was a perfect opportunity to use the great built-in photo mode. More games need this! There's so many moments across games I've wanted to capture from fun angles and having it frozen, so you can pan/tilt and whatever to get the best view is super fun. You don't just freeze-frame though, after finishing you can go back through a whole replay if you want to pick some fun moments from new angles.
With art of rally you get a racing experience that pulls away all the fluff, puts it back to the basics of you and the car wrapped up in a visually striking look that I can easily and quite happily recommend.
Some you may have missed, popular articles from the last month: