Not long after we only just discovered it, the fantasy turn-based RPG Colmen's Quest is now considered finished and released and it also has an updated demo.
"Colmen's Quest is a turn-based fantasy RPG. You play as Colmen, an aspiring monster hunter, who is on a quest to unveil a dark threat that haunts the village of Valkirk. You will explore Valkirk and its villagers, descend dusky dungeons, fight monsters and eventually collect a bunch of loot and treasures."
Feature Highlight:
Retro pixelart look
Fully turn-based
Story & quests
NPCs for trade and gossip
Lots of items

From armor over melee and range weapons to consumable spell scrolls

Progress your character with stats and new equipment
Choose from 20+ very different skills

From melee knockback over permafrost stuns to summoning minions

No classes - you can mix skills and stats the way you like it
Playtime of 6-8 hours for one playthrough
Many enemy types with different skills
Procedural generated dungeons and outdoor levels
Traps, secret areas and hidden treasures to discover
NOT a roguelike game

You can always 'Save & Quit' and start again in the village. Your character progress is also saved every time you enter a new area.
No permadeath!
Check out their brand new trailer: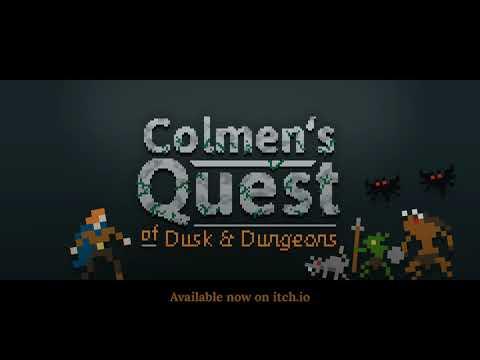 From my own time spent in it, I've found it to be genuinely good. It nails the vibe from classics like Diablo while the turn-based style gives you more time to think and be a little tactical. The atmosphere is what's really great about it though, with the mix of some good ambient tunes along with the mix of pixel-art and fancy lighting. All together it creates a good mix that's worth playing through.
You can try the demo and buy it from itch.io for $4.99. The demo has over an hour of play time, so it's a good intro to see if you like it and you can continue progress into the full game.
Some you may have missed, popular articles from the last month: