Originally made for the Ludum Dare 46 Game Jam, Cubic Currency has been expanded and overhauled for a full release to have you deal a crazy new currency: dice.
The idea is that at some point in a dystopian future, a huge mega-corp named DiceCorp came along and invented a new currency with dice. You become a dice vendor, as you attempt to turn a profit in a vast, volatile, and violent market. With rent to pay, you need to make ends meet and this is how you plan to keep on going. From aliens, to tech, to cultish corporate leaders — Cubic Currency "has it all!" the developer says.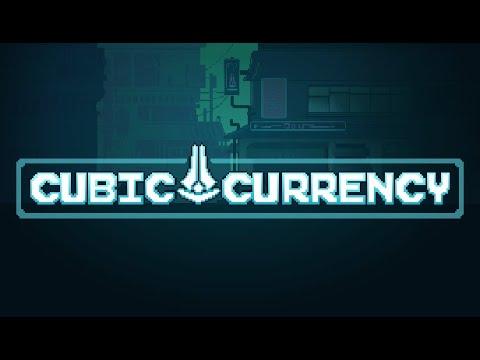 Quite a peculiar game setting but it caught my curiosity, and so I picked up a personal copy to take a look. Safe to say I've been a little hooked by it. Having to make rent every 3 days is ridiculous but not much surprises me any more, considering the price of renting and how terrible some landlords are in real life. We already live in such an absurd world, where a single-floor cramped apartment with a bed over the stairs was being advertised genuinely to buy for £125,000. Yes really, that was a thing. So yeah, rent every three days? Wouldn't surprise me if that's where the future was heading.
Anyway, the game, Cubic Currency…
Each day punters come along to purchase some of your finest dice. Sometimes it's just money they give you, other times they will add in some lower-level dice to sweeten the deal. It's your job to accept or decline and just try to make as much cash as possible. Here's where it gets interesting, the game gives you a few special abilities! Depending on your choice of character (there's 3 total, 2 you need to unlock) you can create new dice, up the value of them, split them and more. It does a lot with a small setting and for that I think it's really sweet.
Features:
Evolving Economy: With a slew of modifiers every week, numerous out-of-store events, different characters, and more- no two runs will be the same in Cubic Currency!
DiceCorp's Ingenuity: DiceCorp is here to help- for a price! Acquire a myriad of items to help your business succeed, but be warned that some items can come at a cost higher than just cash...
Loads of Dice: Dice are the name of the game- literally! Expect a HUGE variety in dice, ranging from deal-transforming blessings to crippling debilitations.
3 Shopkeepers - Each with their own unique abilities, items, and playstyles
12 Dice Types that can both hurt and harm
40+ Different items
Tons of events ranging from cryptic, to creepy, to explosive!
Due to the gameplay, it can end up as a very short game if you mess up. What initially seems like a tiny game starts to open up more every three days, especially as DiceCorp like to get involved. My first time beating the initial three days came up with an event where DiceCorp themselves purchased a ton of dice off a random teenager, and they got duped as they were fake. Now it's my problem, I need to get rid of them. Oh great.
The challenge only increases as you go through, with the modifier system that can really mess with you and make you slow down and think more. They're a wild mix too. Some can give you extra dice for each successful trade, but put up your overall rent and more like that.
A pretty streamlined randomised strategy game with a great style, a strange but fun setting and I really want to see it expanded. Being able to actually save it whenever you want would be the first needed step for it, since it appears to have no save option during a run. Other than that it's brilliant, felt like it scratches the same itch I get when I play Slay the Spire, the feeling of needing more.
You can find it on Steam.
Some you may have missed, popular articles from the last month: