Build ships block by block, explore space and now perhaps do a little shady dealing? That's what's coming with the Black Market DLC and big free update for space sim Avorion.
Avorion released fully in March of this year, going on to receiving a very warm reception from users. Over six thousand user reviews have given it a Very Positive rating so the developer is coming back for more. Huge new features are coming like Docking, which is a much more versatile system for moving things around. You'll even be able to move stations, cargo containers and more. Check out the teaser trailer: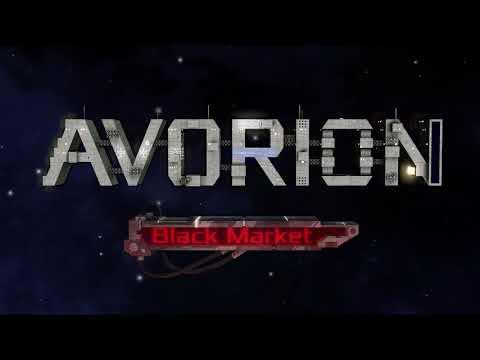 Also confirmed is a new Hacking mechanic, allowing you to get around the security of some containers spread around the galaxy. Other major new features coming include Black Markets, plus the ability to do shady business at certain stations. With the new Docking feature, that lets you poach and Hack cargo containers, you might not be able to open it. However, special Smuggler's Markets may be able to—for a fee.
There will also be new events, missions, bosses and a new storyline progressing over 30 missions. They're even adding in a new server-wide late-game event that sees a convoy venturing towards the centre of the galaxy. You have a choice, protect it and go with it or be the ultimate pirate and take it all. There's also going to be new weapons and lots of smaller things to come.
In their FAQ post, they mentioned DLC owners will be able to play with people who do not have the DLC, so the community will not be split for people who play online (Avorion can be played fully offline). The Docking feature will also be part of the free upgrade but it's not entirely clear what else is free and what is paid just yet. They said the free update will at least have performance improvements, quality of life improvements, bug fixes and so on.
The DLC / free update are due late this year, sometime in the Fall / Autumn at around "5 - 10 $/€".
You can buy Avorion on Humble Store and Steam.
Some you may have missed, popular articles from the last month: