Frick, Inc. has you use on-screen controls to drive funny little trucks across short, challenging little maps and it looks simply wonderful and also as the name suggests - probably frick-ing frustrating.
Each truck has a different control layout, so it will continue to mess with you as you progress through it and you'll be doing all this button pressing and lever pulling across 30 varied levels. Once you've really got the controls down, each level also has an additional added challenge you can do.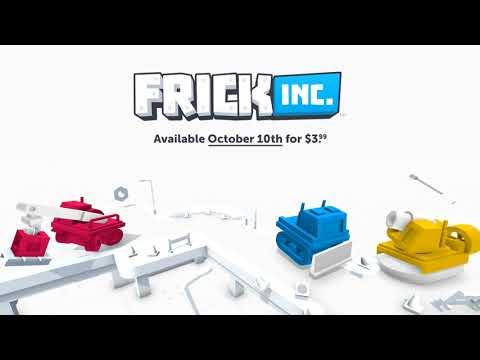 A seriously fun sounding idea for a real-time puzzle game, and one I can't wait to try.
The developer, Kenney, who is well-known for creating high quality game assets also announced that along with the game you will also get a free asset pack, so you can "create your own inspired by the original" and it will include various road tiles, vehicles and physics objects. This asset pack is exclusive to purchases of Frick, Inc.
You can follow Frick, Inc. on itch.io - it will not be available on Steam. Releasing October 10 for Linux and Windows and it will cost $3.99.
Some you may have missed, popular articles from the last month: